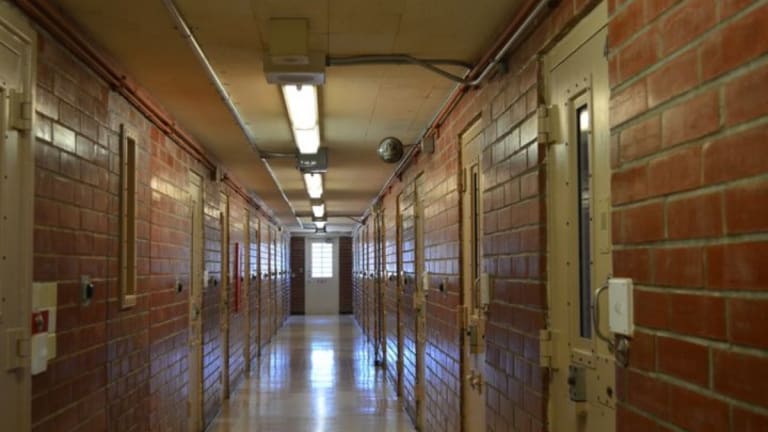 California State and County Youth Justice Expect Major Changes
Jeremy Loudenback: Counties should be investing money from the state to build a greater array of therapeutic resources for these youth in their own communities.
California Counties Develop Local Plans as State Youth Prisons Close
Once the nation's most vast youth prison system, California's Division of Juvenile Justice stopped admissions this month — with the state's highest level offenders headed for starkly different settings. 
Instead of a cell block monitored by guards, Los Angeles County young people will soon be moved to detention camps, where formerly incarcerated men will mentor them alongside local probation officers. 
El Dorado, Fresno and Sonoma counties are creating housing dedicated to youth charged with sex-related offenses. San Mateo County will specialize in the detention of young women who have committed serious and violent offenses at its 30-bed Margaret J. Kemp Camp, relying on restorative justice methods that combine treatment with accountability. Butte County's probation department plans to buy new mattresses and weighted blankets to help the state's toughest youth offenders get a better night's sleep.
"I'm excited about deviating from the path that we were on — where we just put a lot of punishment on young people — and really turning this into a model of healing," said Josef Gray, director of Sacramento programs for the Anti-Recidivism Coalition.
Counties should be investing money from the state to build a greater array of therapeutic resources for these youth in their own communities.
Local officials are also beefing up security in their juvenile halls, where most counties will house young adults for years in facilities built for temporary stays. Orange County will purchase a new body scanner to detect incoming contraband, and San Luis Obispo County will use state funds to install a ​​digital camera system to provide better surveillance in housing units and outside areas.
The shift in oversight of the state's most difficult juvenile offenders follows decades of legal battles and prison rights advocates' push for more humane conditions in lockups. Last summer, the CaliforniaLegislature and Gov. Gavin Newsom (D) struck a deal that shifts hundreds of millions of dollars from the state to county probation departments for the custody and care of youthful offenders found to have committed murder, rape and assault. Under Senate Bill 823, these young people will stay in local juvenile detention facilities until age 25, where they will be supervised by delinquency court judges.
Two decades ago, about 10,000 young people were locked up in state facilities, forced to endure brutal conditions that included 23-hour cell confinement and cages for school and exercise. With a plunge in juvenile crime and successful battles by legal advocates to improve conditions at the prisons, by last year, the state's Division of Juvenile Justice housed roughly 750 offenders ages 15 to 25, at an annual cost of $336,000 per youth.
Under SB 823, counties have until the end of the year to complete detailed plans about how they will serve California's most serious youth offenders with developmentally appropriate rehabilitative programming. Most have also received small, one-time grants from the state to upgrade facilities and to fund some of the changes. 
While most counties have temporary plans in place, much remains undecided as deadlines loom. 
Some information about what counties see as their biggest challenges can be found in a Board of State and Community Corrections survey published earlier this year that asked probation departments how they would supervise the new population. With input from 57 of 58 counties in California, the poll found that 80% of youth would be staying in existing juvenile detention facilities in their county of origin.
But more than half of all counties reported "there is not adequate space to serve the youth in the existing facilities." The greatest needs identified were a lack of space for behavioral health treatment, educationand recreation — a problem that is most acute in juvenile halls, which are designed for short-term detention.
"The vast majority of juvenile halls in our state simply were not built with long-term commitments in mind," said Sue Burrell, policy director of the Pacific Juvenile Defender Center, an organization of attorneys who represent youth. "They are built on a control model — locking and unlocking doors, with little freedom of movement for youth and extremely limited access to families and community."
These settings will make it difficult for the state to achieve its goal of reversing its poor recidivism record for offenders in its youth prison system, Burrell said. A 2017 evaluation of outcomes for young adults held at Division of Juvenile Justice facilities found that nearly 75% were rearrested within three years of release.
A report released last year by the Pacific Juvenile Defender Center and the Youth Law Center found that in many cases counties already rely on juvenile halls for confinements lasting six months or longer, and that restrictive conditions at these facilities — built to mimic adult jails and prisons — do not offer the therapeutic environment needed for rehabilitation.
In Los Angeles County, a committee of probation officers, advocates and youth has created the state's most detailed plan so far to house serious offenders locally. Despite a staggering drop in incarcerated youth of late, over the past six years, Los Angeles has sent an average of 62 young people a year to state juvenile prisons, according to county data.
Early plans called for the county to place this new population in refurbished units in the Barry J. Nidorf Juvenile Hall. But following opposition from youth advocates, the county revised its proposal. Though L.A.'s Board of Supervisors has yet to sign off on it, the county's new plan calls for young people to be held at a pair of previously closed camps in Santa Clarita later this year, after renovations to the properties.
Despite local opposition from community members and some elected officials in the area, Los Angeles County Probation Department Chief Deputy Brandon Nichols said after security upgrades and changes to the design of the old probation camps are completed, he is confident that the agency can serve young people well at the former probation camps. Both 100-bed facilities have plentiful space for outdoor recreation and programming, Nichols said.
Public safety concerns will best be addressed not with "more bars and cells," he said at a recent county meeting, but with greater staffing and engagement, including a higher staff-to-youth ratio.
That includes hiring "credible messengers" to work at the facilities — people who have been previously incarcerated and who share a similar background to the young adults detained there. These community-based workers would work in tandem with probation officers at the camp to coordinate a young person's treatment and post-release plans. 
When problems arise, Nichols said, these staff members will take young adults aside, "talking to them when they're starting to feel frustrated or they need some space, rather than building facility infrastructure like bars, furniture that doesn't move and things like that."
Outside of L.A., some counties have decided they are not ready to take in the state's most serious youth offenders. For example, Santa Cruz County will rely entirely on surrounding counties to take in young people convicted of violent crimes. Instead of refurbishing its juvenile hall, county officials have indicated they will use state funds to purchase vans to help young people held in other counties maintain bonds with family and friends.
Officials in some counties have said they will not be able to properly house youth offenders who need more specialized programs, such as those who've committed sexual assault. In these situations, probation departments in certain regions of the state — including the Bay Area and the Central Valley — will open up their facilities to serve neighboring counties.
That means some counties will take in some youth from outside county lines, while sending off some of their own — a move that does not align well with goals of the statewide reform, which require detaining young people close to their homes and communities. 
The San Mateo County Probation Department, for example, will set aside one facility for girls and young women from nearby communities. But the county will also send youthful offenders with complex mental health needs and those convicted of sexual assault outside county lines.
That decision doesn't sit well with some advocates, who believe counties should be investing money from the state to build a greater array of therapeutic resources in their own communities. Placing youth offenders even one or two counties away also makes it less likely they will remain connected to support networks like family, friends and religious institutions, said Paul Bocanegra, a San Mateo County juvenile justice commissioner.
When he was sent to the state's youth prison in Stockton nearly 30 years ago, Bocanegra recalled the pain of losing contact with a favorite counselor at William C. Overfelt High School in San Jose, and members of his family's church. The sudden loss of these relationships can further traumatize young people, making the likelihood of rehabilitation less likely, said Bocanegra, who co-founded ReEvolution Group, a nonprofit that helps people re-enter society after incarceration.
"They're playing musical chairs by sending kids from county to county," Bocanegra said. "This is not reform — it's just replacing one prison pipeline with 50 pipelines."
Jeremy Loudenback
The Imprint