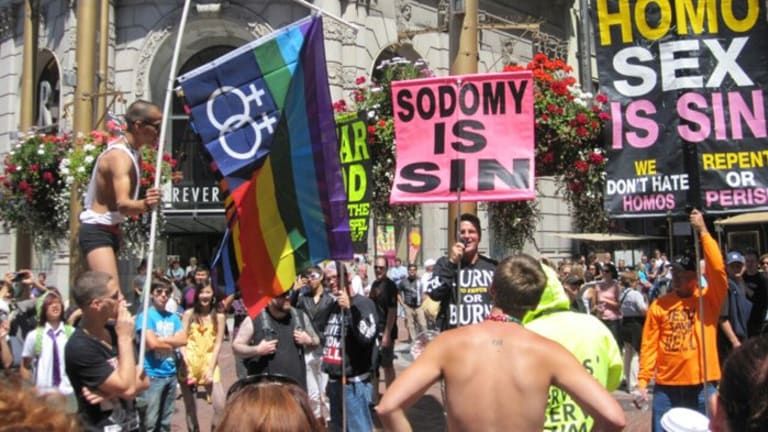 LA Progressive Live! Shooting Gays in the Head? Really!
Tune in Monday, March 30th, at 3 p.m. PST for the next installment of "LA Progressive LIVE!" You'll find us streaming at www.laprogressive—and we'll archive the 1-hour show.
LA Progressive Live! is an extension of laprogressive.com an online social justice daily publication that covers issues mainstream media avoids. We are streaming from the studios of LATalkLive.com
LA Progressive Live! hosts Dick and Sharon discuss the anti-gay backlash that is suddenly sweeping the country. "The Roots of Hate: Shoot the Sodomites" by Carl Matthes sums up several outrageous developments: a proposed "Sodomite Suppression Act" proposed for California's ballot that would allow gays and lesbians to be "put to death by bullets to the head." C'mon! Seriously?
And then the Indiana state legislature and its governor, Mike Pence, have passed the "Religious Freedom Restoration Act," which permits businesses and individuals to refuse service to anyone -- read any "gay" one -- based on religious beliefs.
And then there's U.S. Cardinal Raymond Burke comparing gay couples and divorced and remarried Catholic to murderers living in sin.
What's going on here? Much to talk about. We're hoping to get Carl Matthes in studio or on the phone the help us through these issues.
Dick & Sharon