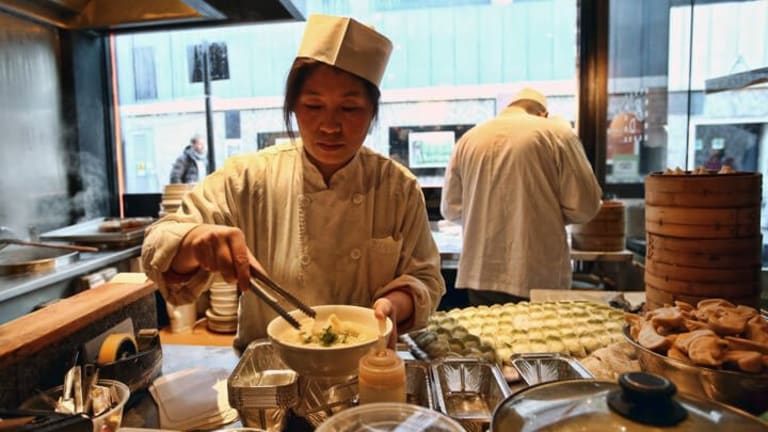 Every Californian Gets Sick Pay!!
This declaration is no joke or exaggeration or distortion of the truth! I know many of you have read about this new law before regarding illness pay (or have heard it reported in the news). Nevertheless, this article is by no means redundant, so please read on.
As of July 1st of this year, each worker in California (with very few exceptions—and we are working on those) is entitled to at least three earned paid sick days per year!
The law, California AB 1522 (Employment: Paid Sick Days), was passed into law, signed by Governor Brown, and began being implemented just two months ago. My concern is that not enough workers are aware of it and many of their employers are not telling them about it—hence, many are still working while ill or taking time off without expectation or delivery of illness pay.
Everywhere I go I am asking the staff if they know about the new law. To the person, each has responded with a resounding and incredulous NO!
I have been trying to get the word out as I travel throughout different parts of the state. Literally, everywhere I go I am asking the staff if they know about the new law. To the person, each has responded with a resounding and incredulous NO! Whether it is restaurant wait staff or department store clerks or boutique employees or workers at mom-and-pop establishments—they have simply been kept in the dark.
They would look at each other as I spoke as if I had come from another planet because what I was saying seemed just too unbelievable. Occasionally, one worker peered furtively at another, muttering something like, "Didn't you have a raging fever just the other day and still worked your shift?" or "Weren't you sick and didn't get paid for your time off?"
And now, to their grateful astonishment, someone was for the first time informing them about what they were legally entitled as well as to the fact that the boss could not retaliate against them (upon pain of severe penalty) for querying about being denied their rightful benefits.
At each stop, I tried to educate them about the new law and whom they can contact in case management refuses to adhere to the new rules and regulations.
To be sure, this new law does not take away any arrangements that have already been made between employer and employee that go beyond this new minimum requirement. If you are not quite sure about how this new law applies to you and to others, let me use the following to illustrate a few cogent points:
After the first 30 days of employment, the workers can begin accruing 1 hour of sick pay for each 30 hours of work. Thus, by about the 90th work day, the employee will earn his or her first hour of earned paid sick leave. The employer does have the right to construe this law in the broader context whereby management can umbrella sick days, vacation, and holidays into one category. The total of earned sick days per year does not exceed 3 days (unless stipulations for more paid time off have been otherwise previously arranged).
Unused earned paid sick days can be rolled over to the following year after which there could be a cap on aggregate days.
There can be no retaliation against employees who request their rightful sick pay.
The employer must post a sign about the law and give notice to all employees and must also keep accurate records with regard to worker sick-day allowance.
The California Labor Commissioner is required to impose meaningful fines on negligent employers and recover for the aggrieved worker what is owed (including any attorney fees and other costs that were acquired during the grievance process).
This law will make whole any worker who has been defrauded when appropriate sick pay has been withheld.
Understanding that low-income workers are more likely to be victimized, lawmakers designed this bill to attend to their specific problems by using the regulations to help repair the disparities between such workers and those who may have union or other contracts that guarantee paid sick leave. Furthermore, this law recognizes that those who handle food (restaurant and market employees, farmhands, public service workers, and so on) are among those for whom such rules are most significant because of public health and safety concerns.
In addition, there are many categories of workers whose needs have been totally overlooked in the past. AB 1522 is intended to address these predicaments in a meaningful way for the following: victims of domestic violence those workers with elder-care responsibilities those workers who have responsibility for their children or others family members (which can include extended family members over whom the worker has primary care accountability)
The current law unequivocally states that one of its goals is to "ensure that workers in California can address their own health needs and the health needs of their families by requiring employers to provide a minimum level of paid sick days including time for family care."
We must thank our State legislators who introduced and supported this bill, Governor Brown who signed it, and the multitude of organizations and individuals who lobbied lawmakers, informed Neighborhood Councilmembers, spoke to religious institutions, rallied, and wrote letters and e-mails to achieve passage of this very consequential amendment. The earlier law had (perhaps unintentionally but conspicuously) omitted the provision that now provides a greater level of fairness and equity. Though not perfect, this law is far better than what was previously on the books.
When all is said and done, I believe it is our moral responsibility to spread the word so that all workers (at least those with whom we come into contact) learn of their rights and are not afraid to demand, if necessary, their implementation.
Rosemary Jenkins