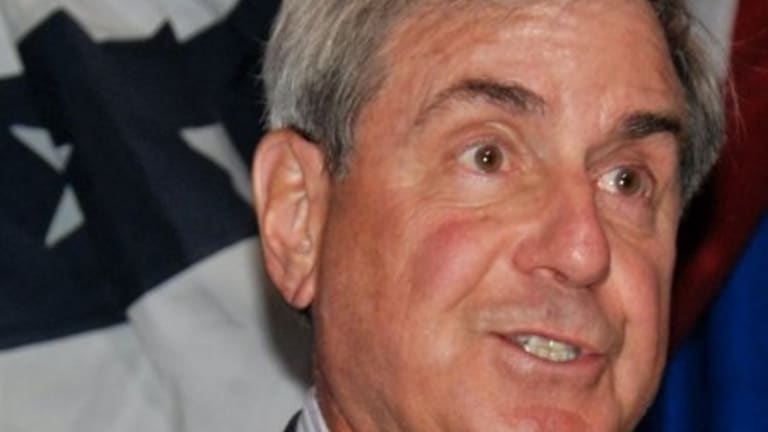 Trump: A Bloviating, Union-Busting Bigot
Berry Craig: Trump's not just a bloviating bigot and boor; he's also a union-buster.
Kudos to Rep. John Yarmuth of my native Kentucky for again calling out the classless clown in the White House.
The liberal Democrat—an endangered species almost everywhere else in the Bluegrass State—cut loose after Trump crassly insinuated at a rally that Rep. Debbie Dingell's late husband, Rep. John Dingell, D-Michigan, might be in hell. (His widow, also a Democrat, succeeded him.) Click here to read the Louisville Courier-Journal story.
"It's moments like these that we are reminded that the president is not only a criminal, he is implusively [typo] cruel and truly rotten to the core," Yarmuth tweeted. "Hell will be too good for him."
Yarmuth's parting shot reminded me of a line from Jack London's famous poem, "The Scab:" "When a scab comes down the street, men turn their backs and angels weep in heaven, and the devil shuts the gates of hell to keep him out."
Trump's not just a bloviating bigot and boor; he's also a union-buster.
Trump's not just a bloviating bigot and boor; he's also a union-buster. Click here, here and here.
Yarmuth's tweet also put me in mind of a Civil War-era Louisville Journal story that flayed First District Congressman Henry C. Burnett of Cadiz, Ky., an ardent rebel and big fan of Confederate President Jefferson Davis. (These days Trump's GOP looks a lot more like the party of Davis than of Lincoln.)
Anyway, Yarmuth, a former journalist, might appreciate the verbal broadside from an ancestor of his hometown paper. Besides, you can substitute "Trump" for "Burnett," and the article from 1861 works just as well today.
The staunchly Unionist Journal revised a quote from Shakespeare to suggest Burnett (Trump) "may console himself with the reflection that no one can retort by calling him a dog, for he is 'A creature/Whom 'twere base flattery to call a dog.'"
Likewise, Burnett (Trump) could "pride himself in the consciousness that although he may not wear a dog's collar he has brass enough in his impudent forehead to furnish a brace of collars for all the dogs in creation."
The Journal wrapped up by declaring Burnett's (Trump's) "brain...as feeble as his lungs are forcible and his mouth is as dirty as a den of skunks."
The Democratic House—with "aye" votes from Yarmuth and Dingel—impeached Trump while he was pandering to the faithful in Michigan, the Dingells' home state. Burnett was expelled from Congress as a traitor.
Berry Craig