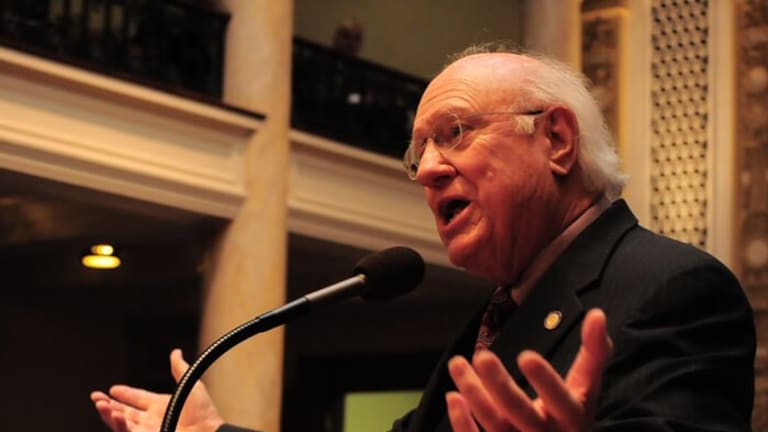 Unions Sue Over Kentucky Right to Work Ordinance
Berry Craig: Nine local and international unions filed suit in federal court in Louisville Wednesday to block nearby Hardin County's newly-enacted right to work ordinance.
Nine local and international unions filed suit in federal court in Louisville Wednesday to block nearby Hardin County's newly-enacted right to work ordinance.
The unions say the measure, which the county fiscal court passed Tuesday, 8-1, violates the National Labor Relations Act.
Several members of the unions live in Hardin County, which adjoins Jefferson County, whose seat is Louisville. Two of the local unions are headquartered in Elizabethtown, the Hardin County seat, and another in Cecelia, also in Hardin County.
Besides Hardin County, Warren, Simpson, Fulton and Todd counties have passed local right to work ordinances. Cumberland County has approved an ordinance on first reading.
The lawsuit challenges only the Hardin County ordinance. But Louisville attorney Irwin Cutler, who represents the unions, said the suit could be broadened to cover legal action to overturn the ordinances approved in other counties.
Warren was the first county to pass a right to work ordinance. Before the magistrates voted 5-1 in favor of the measure last month, Kentucky Attorney Gen. Jack Conway's office issued an opinion warning that counties lacked the legal authority to pass such ordinances.
Said Bill Londrigan, Kentucky State AFL-CIO president: "This past election cycle, working Kentuckians rejected corporations' bad faith attempt to take over the state legislature and poison their policies. Now these same out-of-state corporate interests want to take over our county governments by pushing a radical outside agenda. These illegal ordinances will affect all workers, union and non-union. They will decrease wages, lower median household income, increase poverty, and undermine workplace safety."
Last fall, Republicans candidates for the state House of Representatives promised to pass a right to work law if they gained a majority in the legislature's lower chamber. The Democrats held their 54-46 edge.
The Republican-majority state senate recently passed a right to work law. The bill is expected to die in the House.
Londrigan added that in 1965, the Kentucky Court of Appeals ruled "that these so-called 'right to work' laws can only be made at the state level."
He said the county right to work ordinances are "illegal and will hurt our hard working families. Also, Kentucky Attorney General Jack Conway presented an opinion stating that counties lack the authority to pass this type of ordinance."
Londrigan also said that "hardworking Kentuckians need a raise, more good jobs, and more investment in education -- not unfair, illegal and unnecessary legislation. We need to stop wasting taxpayers' money with these attacks on Kentucky workers by out-of-state special interests pushing a radical out-of-state agenda. Our mission is to improve the lives of all working Kentuckians and raise the standard of living for all Kentuckians. We salute workers in Hardin County for taking a stand against out-of-state corporate interests."
The plaintiffs in the suit are United Automobile, Aerospace and Agricultural Implement Workers of America Local 3047, Elizabethtown; UAW, Detroit; International Chemical Workers Union Council of the United Food and Commercial Workers, Akron, Ohio; UFCW Local 970C, Cecelia; UFCW Local 227, Louisville; General Drivers, Warehousemen and Helpers Local 89, Louisville; International Brotherhood of Electrical Workers Local 369, Louisville; International Union of Electronic, Electrical, Salaried, Machine and Furniture Workers-Communications Workers of America, The Industrial Division of the Communications Workers of America, Dayton, Ohio; IUE-CWA, Industrial Division, CWA Local 83766, Elizabethtown.
Berry Craig