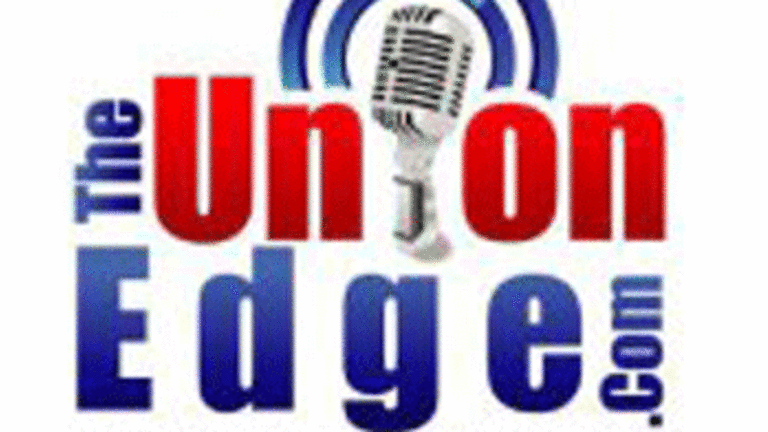 Giving Unions the Edge
Berry Craig: Showalter's fighting to help give labor a stronger voice on the radio. "We want to unite with other progressives and progressive groups and build support for issues that are important to all working families."
What's more productive than turning off Rush Limbaugh on the radio?
Tuning in "The Union Edge—Labor's Talk Radio," Charles Showalter said.
Okay, the 50-year-old Pittsburgh union man might be a tad biased. It's his show.
"But we're not the anti-Limbaugh," explained Showalter, who started the program five years ago. "We don't get into the rhetoric and the name-calling."
Showalter gets into unions and union issues. He packs a Screen Actors Guild-American Federation of Radio and Television Artists card in his wallet.
"I want to help try to beat back 30 years of anti-union propaganda," said the Air Force combat vet of operations Desert Shield and Desert Storm.
Showalter's program is part of the Working Family Radio Network and can be heard on a half dozen stations coast to coast: WPWC 1480 AM, Washington, D.C.; WPRR 1680 AM and 95.3 FM, Grand Rapids, Michigan; WKFB 770 AM, Pittsburgh; KGHI 91.5 FM, Westport, Washington; KGHE 89.1 FM, Elma, Wash.; and WXPI 88.5 FM, Williamsport, Pennsylvania.
"We are live three hours a day Monday through Friday, and we continue to add more stations," Showalter said. "You can also listen to us via live streaming and podcasting. Go to www.WFRNLive.com and click "Listen Live" or "Podcasts" any time."
In addition, programs are archived and may be accessed via The Union Edge Website:.
Showalter operates out of a little studio in Pittsburgh, his hometown. His executive producer and engineer is Angela Baughman, a member of International Brotherhood of Electrical Workers Local 5.
Showalter first packed a union card after he left the Air Force. He spent 10 years on active duty.
Showalter belonged to the American Federation of Government Employees while he worked for the Department of Defense, the Immigration and Naturalization Service and the Department of Homeland Security.
Showalter said he battled attempts by the Bush administration to break AFGE.
Now he's fighting to help give labor a stronger voice on the radio. "It's important that our message gets out beyond the union movement. We want to unite with other progressives and progressive groups and build support for issues that are important to all working families."
Showalter's show features a variety of guests, many of whom he interviews via telephone hookup. The host can be contacted by phone at (412) 904-3036 or (412) 370-9141 or by email at Charles@WFRNLive.com.
Berry Craig
Posted: Tuesday, 9 October 2012