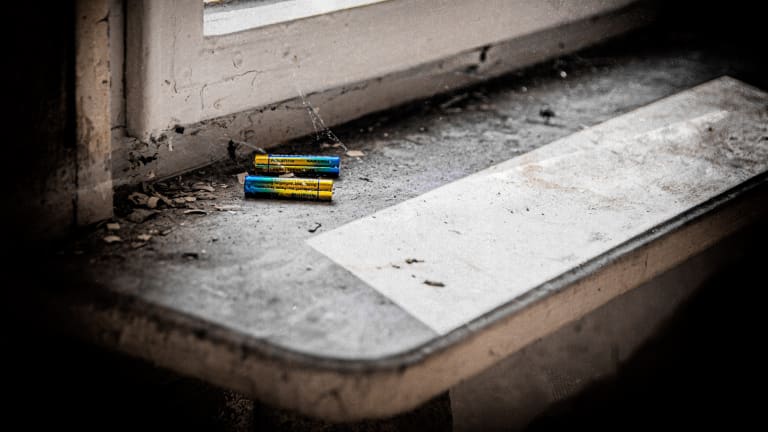 Will Lithium Save California's Imperial Valley?
Those that do have jobs in agriculture or government are not earning a lot, with per capita incomes at about $18,000. Investment here is sorely needed.
Its proximity to the Salton Sea has shaped the destiny of the Imperial Valley in countless ways. Word these days is that lithium buried deep beneath the waters is the key to a prosperous future, the elixir that will transform an area plagued by high unemployment and rampant respiratory diseases.
"We're almost like in heaven when it comes to lithium extraction," Imperial County Supervisor Jesus Eduardo Escobar told a Scripps correspondent. "You're looking at anywhere from $500 billion to a trillion [dollars], as far as the net value of that lithium that we have here in Imperial County."

"We start with changing the economic base of Imperial Valley and turning it into a global beacon for lithium production, battery storage and the future of the economy of California," Lithium Valley Commissioner Thomas Soto said at a recent meeting.
Not surprisingly, many locals are wary that converting their community into the so-called Lithium Valley is the solution to their problems.
"Who in Salton Sea Basin will be able to live in this toxic dust bowl that is going to consume everything in the area?" Salton Sea resident Art Gertz asked during a Lithium Valley Commission meeting last month. "Lithium is great, we hope it does wonderful things. We're hearing lots of wonderful things, but until we take care of the bigger problem in concert, how are we going to reap the benefits in the long term?"
Authorized by state legislation AB 1657, the Lithium Valley Commission (which has 14 members) has been meeting virtually for a little over a year, gathering and analyzing information about lithium extraction and how it will affect the region. The area near the Salton Sea has a rich supply, needed for electric vehicles and cell phones. The United States currently relies on other countries for lithium; extracting it in California could change that.
In a report due by Oct. 1, the commission is expected to assess everything from the potential benefits of extracting lithium using existing geothermal facilities on the Salton Sea to the environmental safety of extraction methods.
Notably, the commission is not charged with gathering any public input for their project.
The bill establishing the commission only states that members "may take public input for recommendations on the issues." Nevertheless, some commission members, among them community activists and public health specialists, have made clear their opinions that public engagement and input should be a crucial component of their assessment, given the potential impact on surrounding communities.
Yet such engagement has been so minimal that many locals don't even know that their valley is home to an element that's in high demand as a component of lithium-ion batteries, an alternative to fossil fuels, much less that a commission exists to help establish a Lithium Valley.
"A mine? Oh, another project at the lake? They're always doing studies there," said Romero Gonzales, as he exited El Sol Market in Brawley.
"I think I read something about it a few weeks ago, but I couldn't tell you any details. I don't know when or where," said Lori Jones, who added that she can afford to buy the Imperial Valley Press newspaper from a newspaper rack only twice a week.
"No, I had no idea that they are going to be setting up a mine," said Rosa Maria Sevilla as she waited for the bus near Brawley City Hall last week. She squinted at a small diagram on a phone illustrating the process of mining the lithium from brine. "Is it all going to be done by machine or are there going to be jobs?"
For many in Brawley, the third-largest city in the Imperial Valley with a population of about 26,000, the key question is whether the economically depressed region will benefit financially. Estimates show the possibility of up to 800 new jobs by 2028, according to information gathered by the Lithium Valley Commission.
The poverty rate in Imperial County is the third highest in the state, per 2021 numbers released by the U.S. Census Bureau. The unemployment rate in Imperial County was 14% in February, much less than the May 2020 high of 28%, according to the state Employment Development Department. However, that rate doesn't compare favorably to the February unemployment rate of 5.4% for California and 3.8% for the United States.
And those that do have jobs in agriculture or government are not earning a lot, with per capita incomes at about $18,000, according to 2021 Census figures.
Investment in the area is sorely needed.

This article was originally published on Capital & Main.