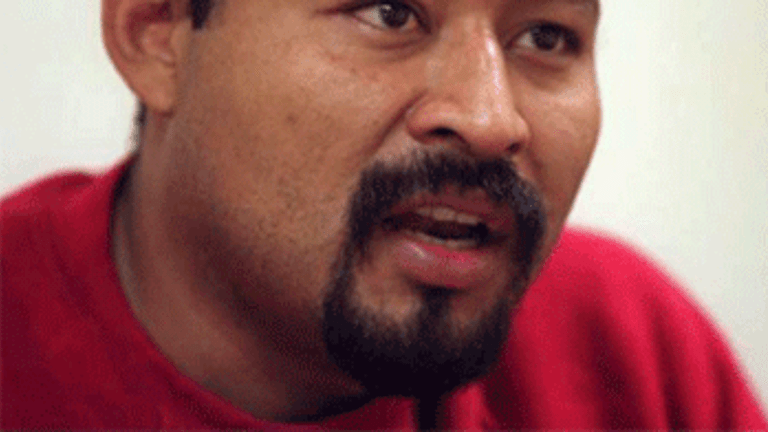 Ruling in Alex Sanchez Case Expected Soon
The US 9th Circuit Court of Appeals is close to ruling on key portions of the Alex Sanchez case involving prosecution conflicts-of-interest and double jeopardy issues. Meanwhile, two-and-one-half years after the initial arrests, the top lawyers for both sides are leaving the case.
Sanchez has been out on bail since January 2010 after the 9th Circuit ordered a new bail hearing before LA federal Judge Manuel Real. His defense has been headed until now by the court-appointed Kerry Bensinger, who recently was chosen by Gov. Jerry Brown for a Superior Court judgeship. The change of lawyers will complicate the Sanchez defense in the short run because of the magnitude of the case, involving 17 defendants and tens of thousands of wiretap transcripts.
Meanwhile, the lead federal prosecutor, Elizabeth Carpenter, is retiring from the case for personal reasons, to be replaced by another experienced conspiracy prosecutor.
Sanchez gained his personal freedom after a closed January 13, 2009, hearing at which Judge Real questioned Los Angeles police and FBI gang experts as to whether he should be held as either a flight risk or threat to public safety. The transcript of that hearing is sealed. If convicted, he could face imprisonment and deportation, the same fate he faced when more than a decade ago when the LAPD tried to have him deported after he became a critic of its behavior during the Rampart crisis.
On December 5, a three-judge panel of the 9th Circuit held a hearing on one issue central to the Sanchez case, whether the prosecution is entitled to use LAPD officer Frank Flores in three roles: as an expert witness, a case officer for the prosecution, and the victim of an alleged threat that never materialized. Flores claims that a handful of wiretaps on which Sanchez' voice can be heard represent a secret conspiracy in which gang members speak in code. Bensinger called Fr. Gregory Boyle, SJ, as an expert witness for Sanchez. Boyle's affidavit sharply disputes the LAPD officer's interpretation of the calls.
The 9th Circuit will decide how many hats officer Flores is entitled to wear.
Seven of the other defendants, all of whom remain in jail, are pursuing double-jeopardy claims, since several are accused of the same factual allegations as they were in trials four years ago. In the course of this proceeding, the prosecutors may be forced to disclose more information than they would like about their top informant, Nelson Comandari, described as "the CEO" of Mara Salvatrucha in government documents.
Several questions were asked at the 9th Circuit hearing about the sitting judge in the Sanchez case, Manual Real, whose controversial rulings have been frequently appealed and reversed by federal appeals courts.
With new lawyers, and at least the possibility of a new presiding judge, the Sanchez case could be delayed further. Otherwise, it could move forward a few weeks after the pending ruling. Sanchez lives in Los Angeles with his wife and three children, including a girl born last year.
Tom Hayden
Peace Exchange Bulletin