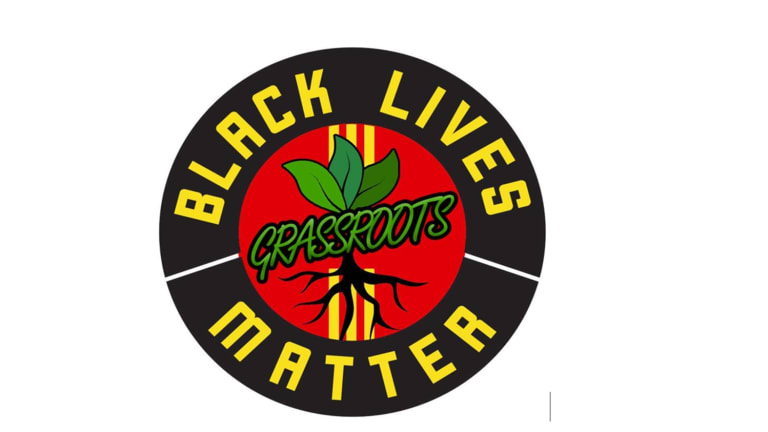 Black Lives Matter Grass Roots Call for an End to Qualified Immunity
Black Lives Matter Grassroots (BLMGR) and Twelve Families of Those Killed and Harmed by Police Call for an End to Qualified Immunity
Tampa, Florida – 9/20/22 – Black Lives Matter Grassroots calls to end qualified immunity, the unjust legal doctrine that shields law enforcement officers from being held accountable when they kill and harm people.
Congresswoman Ayanna Pressley's Ending Qualified Immunity Act would eliminate the unjust and court-invented doctrine of qualified immunity to enable accountability when police officers violate people's legal and constitutionally secured rights.
"For too long, qualified immunity has protected the very people charged with upholding and enforcing the law from any consequence for breaking it," said Rep. Pressley. She continued to say, "That the family of Andrew Joseph III—and many others whose loved ones were abused at the hands of police—would have to wait so long for a chance at accountability is unconscionable, and a painful reminder of the need to end this unjust legal doctrine. I am glad the Joseph family has finally gotten their day in court. I stand in solidarity with them and urge Congress to finally pass my Ending Qualified Immunity Act to help families like Andrew's get the accountability and healing they desperately deserve."
More than eight long years after the tragic and preventable death of 14-year-old Andrew Joseph III, Black Lives Matter Grassroots stands with the families of Emmett Till (Money, Mississippi), James Mincey (Los Angeles, CA), Oscar Grant (Oakland, CA), Michael Brown (Ferguson, MO), Stephon Clark (Sacramento, CA), Jarvis Lykes (Columbus, GA), Mark Allen (Washington, DC), Breonna Taylor (Louisville, KY), Dorothy Dale Chambers (Phoenix, AZ), Daniel Knight (Winter Park, FL), Ruben Dubrosse (Palm Beach, FL), and Jacob Blake (Kenosha, WI) in Tampa, Florida to support Andrew Joseph III's family during the Federal Civil Rights Trial over the wrongful death of Andrew and call for an end to qualified immunity.
Andrew's parents brought the civil rights lawsuit against the Hillsborough County Sheriff's Office, the Florida State Fair, and Corporal Mark Clark after Andrew Joseph III, who was just 14-years-old when he was killed as a result of sheriff's misconduct in Tampa, Florida.
Andrew Joseph III was a vibrant 14-year-old honor roll student and athlete who attended "Student Day" at the Florida State Fair with his friends on February 7, 2014. When Andrew came to the aid of a teammate who sheriffs were wrongfully holding, Andrew himself was targeted, detained, taken, treated as a suspect, and - with 98 other Black children (the youngest being eight years old), removed from the fairgrounds, transported offsite, and abandoned on the side of a busy interstate in the rain and the middle of the night miles from the fairground, where Andrew was hit and killed by a white motorist, who was never breathalyzed or investigated.
This week Black Lives Matter Grassroots and the twelve families who are a part of "the club no family wants to be a part of," those whose loved ones were killed by police, call for an end to qualified immunity. A jury (with no Black and only two women jurors) will decide if Corporal Mark Clark and the Hillsborough County Sheriffs' Office violated Andrew's civil rights by taking him from the fair without any reasonable suspicion or probable cause and leaving him on the side of the road. Clark claims he doesn't remember anything Andrew did that night. He and HCSO claim they had the right to take the eighth-grader into custody, eject him, and abandon him with no duty of care because Andrew may have been running at the fair.
###
Black Lives Matter Grassroots
The mission of Black Lives Matter Grassroots (BLMGR) is to support, sustain, and uplift the necessary agitations, mobilizations, community organizing, and initiatives of Black Lives Matter chapters to fulfill our sacred duty to advance Black liberation. 
#BlackLivesMatter was birthed to end state-sanctioned violence against Black people. Black Lives Matter Grassroots is a collective of 26 chartered chapters globally working on the ground since 2013.
For More Information: Email: or rockel@canddtheagency.com