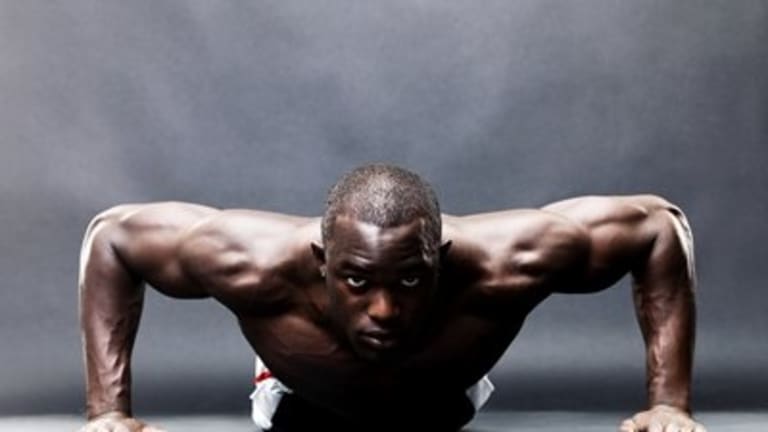 More Black Men Are in Prison Today Than Enslaved in 1850
Dick Price: "More African American men are in prison or jail, on probation or parole than were enslaved in 1850, before the Civil War began," Michelle Alexander told a standing room only house at the Pasadena Main Library this past Wednesday
[dc]"M[/dc]ore Black men are in prison or jail, on probation or parole than were enslaved in 1850, before the Civil War began," Michelle Alexander told a standing room only house at the Pasadena Main Library, the first of many jarring points she made in a riveting presentation.
Alexander, currently a law professor at Ohio State, had been brought in to discuss her bestseller, The New Jim Crow: Mass Incarceration in the Age of Colorblindness. Interest ran so high beforehand that the organizers had to move the event to a location that could accommodate the eager attendees. That evening, more than 200 people braved the pouring rain and inevitable traffic jams to crowd into the library's main room, with dozens more shuffled into an overflow room, and even more latecomers turned away altogether. Alexander and her topic had struck a nerve.
Growing crime rates over the past 30 years don't explain the skyrocketing numbers of black -- and increasingly brown -- men caught in America's prison system, according to Alexander, who clerked for Supreme Court Justice Harry Blackmun after attending Stanford Law. "In fact, crime rates have fluctuated over the years and are now at historical lows."
"Most of that increase is due to the War on Drugs, a war waged almost exclusively in poor communities of color," she said, even though studies have shown that whites use and sell illegal drugs at rates equal to or above blacks. In some black inner-city communities, four of five black youth can expect to be caught up in the criminal justice system during their lifetimes.
As a consequence, a great many black men are disenfranchised, said Alexander -- prevented because of their felony convictions from voting and from living in public housing, discriminated in hiring, excluded from juries, and denied educational opportunities.
"What do we expect them to do?" she asked, who researched her ground-breaking book while serving as Director of the Racial Justice Project at the ACLU of Northern California. "Well, seventy percent return to prison within two years, that's what they do."
Organized by the Pasadena Public Library and the Flintridge Center, with a dozen or more cosponsors, including the ACLU Pasadena/Foothills Chapter and Neighborhood Church, and the LA Progressive as the sole media sponsor, the event drew a crowd of the converted, frankly -- more than two-thirds from Pasadena's well-established black community and others drawn from activists circles. Although Alexander is a polished speaker on a deeply researched topic, little she said stunned the crowd, which, after all, was the choir. So the question is what to do about this glaring injustice.
Married to a federal prosecutor, Alexander briefly touched on the differing opinion in the Alexander household. "You can imagine the arguments we have," Alexander said in relating discussions she has with her husband. "He thinks there are changes we can make within the system," she said, agreeing that there are good people working on the issues and that improvements can be made. "But I think there has to be a revolution of some kind."
However change is to come, a big impediment will be the massive prison-industrial system.
"If we were to return prison populations to 1970 levels, before the War on Drugs began," she said. "More than a million people working in the system would see their jobs disappear."
Of all African-American men that were born in 1965 or later with less than a high school diploma, 60 percent have a prison record (28 months median time served).
Source: ACA DMC Task Force/Symposium (August 1, 2010)
So it's like America's current war addiction. We have built a massive war machine -- one bigger than all the other countries in the world combined -- with millions of well-paid defense industry jobs and billions of dollars at stake. With a hammer that big, every foreign policy issue looks like a nail -- another bomb to drop, another country to invade, another massive weapons development project to build.
Similarly, with such a well-entrenched prison-industrial complex in place -- also with a million jobs and billions of dollars at stake -- every criminal justice issue also looks like a nail -- another prison sentence to pass down, another third strike to enforce, another prison to build in some job-starved small town, another chance at a better life to deny.
Alexander, who drew her early inspiration from Dr. Martin Luther King Jr., devotes the last part of "The New Jim Crow" to steps people can take to combat this gross injustice. In particular, she recommended supporting the Drug Policy Alliance. At the book signing afterwards, Dr. Anthony Samad recruited Michelle Alexander to appear this fall at one his Urban Issues Forums, typically held at the California African American Museum next to USC.
Dick Price
Editor, LA Progressive
P.S. If you enjoyed this article please click here to subscribe. We appreciate and need your support. Thank you.
Click Here for Part II of this article For more information on this topic see the books below: