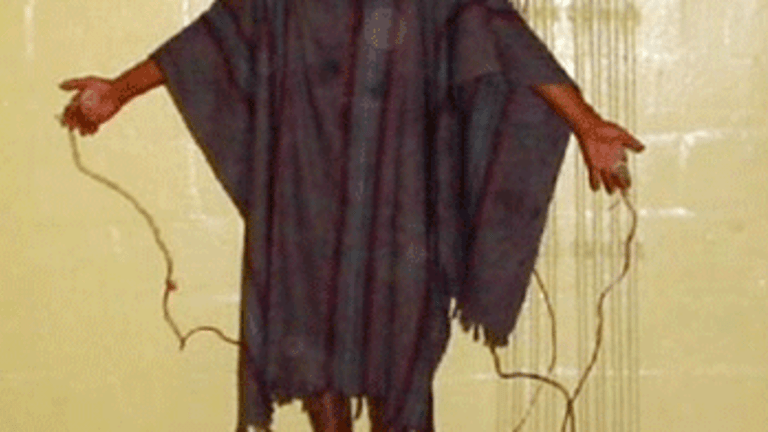 The Senate Needs to Rein in Brutal Prison Practices
Jeremy Kuzmarov: While railing against social welfare programs and excessive government spending, law-and-order hawks have presided over an unprecedented prison boom funded by taxpayer dollars, and allowed prison conditions to deteriorate significantly in many states.
The Senate investigations committee hearings on solitary confinement practices headed by Dick Durbin (D-IL) has focused badly needed attention on the crisis associated with the American criminal justice system. Since the election of Ronald Reagan in 1980, law-and-order hawks have worked to undermine many of the innovative correctional reforms developed during the previous era of prisoner rights mobilization, abandoning the goal of rehabilitation.
While railing against social welfare programs and excessive government spending, these moral hypocrites have presided over an unprecedented prison boom funded by taxpayer dollars, and allowed prison conditions to deteriorate significantly in many states, introducing draconian innovations such as the Supermax facility where inmates are locked up 23 hours a day and deprived the most basic of human contact.
Despite the increasingly brutal nature of the penal system, policymakers have remained committed to exporting American criminal justice models overseas, as part of a long-standing drive to remake foreign societies over in the American image. Once the current hearings are completed, Senator Durbin should investigate the International Criminal Investigative Training Assistance Program (ICITAP), which was established in the late 1990s by the Department of Justice to assist in the development of the investigative and forensics functions of foreign police and to bolster their administrative and management capabilities. A successor to the United States Agency of International Development Office of Public Safety(OPS), which was abolished in 1973 because of its training secret police in clandestine surveillance and torture, ICITAP has served as an important arm of U.S. occupational policies in Afghanistan and Iraq, contributing to ongoing counter-insurgency operations.
Contracting with mercenary companies such as DynCorp, whose employees were involved in the child-sex slave trade in Bosnia as well as illegal arms sales, ICITAP has hired many correctional officers with checkered backgrounds when it comes to prisoner rights. Lane McCotter, for example, forced thousands of inmates into tiny isolation chambers for record periods as director of corrections in Texas and resigned from the same position in Utah in 1997 when a mentally ill inmate died after guards left him shackled naked to a restraining chair for sixteen hours. McCotter then became an executive of a private prison company whose jails were strongly criticized in a Justice Department report just a month before the department sent him to Iraq.
McCotter first identified Abu Ghraib as the best site for America's main civilian prison and helped to rebuild the facility and train guards after the U.S. invasion. Many of the torture techniques which first came to light there in 2004, including sexual humiliation and sensory deprivation, had long been used in American prisons where a number of the guards previously worked.
Julian Bond, chairman of the NAACP, commented: "Sadly, there is no surprise in the horrific photos from Iraq. Americans of color are all too familiar with incidents of prisoner abuse stretching from the distant past to the present day. It begins when the person held prisoner is considered less 'human' than the prison guard."
Senator Charles Schumer, a New York Democrat, agreed: "When you ask yourself why there is a mess in Iraqi prisons, just look at the kind of oversight and checking that was done with the people that were put in charge. With these kinds of people, was there any doubt that the prison system would be run in a decent way? Absolutely not."
The abuses in Iraq overseen by US officials resemble those in Vietnam, where the OPS had been responsible for managing the penal apparatus. While U.S. advisers aimed in theory to promote more humane prison administration and improve sanitation, the exigencies of the war and rampant overcrowding caused by an influx of political prisoners resulted in atrocious conditions.
As under the French occupation, torture of every imaginable technique was widely reported, including sexual abuse. American advisers instructed their protégés in sophisticated psychological methods based on CIA-funded mind-control experiments designed to emphasize the prisoners' helplessness and dependence on their captors.
After a tour of penal facilities in the Mekong Delta, U.S. adviser John Paul Vann commented, "I got the distinct impression that any detainees not previously VC or VC sympathizers would almost assuredly become so after their period of incarceration."
In 1970, after veering from the itinerary during a congressional tour of the Con Son penitentiary, International Voluntary Service employee Don Luce found detainees crammed into six-foot windowless pits, or "tiger cages," where they were forced to subsist on three handfuls of milled white rice and three swallows of water per day. Guards would throw lime into their faces, causing lung disease and tuberculosis.
Frank Walton, director of public safety in Vietnam from 1959 to 1961 and 1969 to 1971, sanctioned a report stating that uncooperative prisoners, whom he referred to as "reds who keep preaching the commie line," were "isolated in their cells for months" and "bolted to the floor or handcuffed to leg-irons."
Time magazine reported that having been forced into a permanent pretzel-like crouch, tiger cage survivors resembled "grotesque sculptures of scarred flesh and gnarled limbs. ... They move like crabs, skittering across the floor on buttocks and palms."
One of the OPS advisers who worked at Con Son, Donald Bordenkircher, was contracted by ICITAP to run the prison at Abu Ghraib after the 2004 torture scandal. In the intervening years, he was warden of the federal penitentiary in Moundsville, West Virginia, which a Chicago-based prison reform association characterized as among the worst in the country: it was infested with cockroaches and fleas, there was a stench from bad plumbing and the leaking of raw sewage, the cells were less than half the recommended size, and there were no rehabilitation programs.
Considering the abuse at Abu Ghraib to have been "nothing more than serious college hazing," he claims that prisoners under his oversight told him that Al-Qaeda was present in Mosul and Kirkuk at the time of 9/11 and received assistance from one of Saddam Hussein's sons, and that weapons of mass destruction existed, vindicating the decision to go to war.
Bordenkircher ultimately serves as an interesting bridge figure who exemplifies the continuity in policies from Vietnam to Iraq to the United States itself, where harsh measures are continuously justified on "security" grounds and by the demonization of various social groups. The law-and-order mentality has resulted in great cruelty and represents, at its core, a betrayal of American values emphasizing the freedom of the individual from tyranny.
Jeremy Kuzmarov
Republished with permission from History News Network.
Published: Monday, 25 June 2012