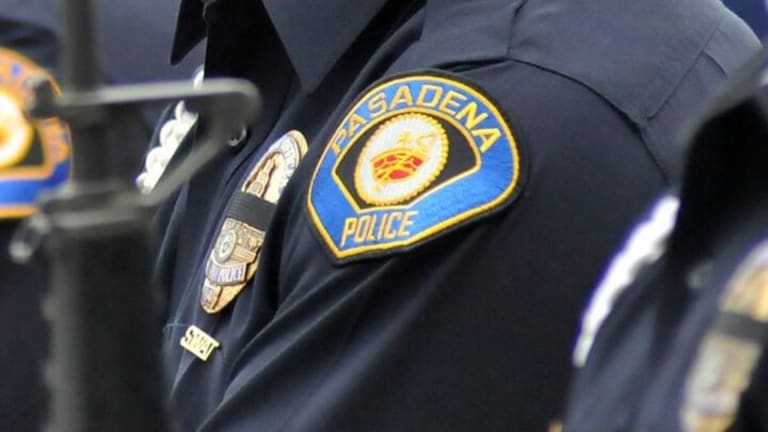 Policing in the 21st Century: Can Law Enforcement Reinvent Itself?
Darryl Qualls, Keith Roberts, and Brian Biery: What would it look like, though, if police departments all over the country started acting like they were a part of the community instead of, in some cases, an occupying force?
In many ways, 2016 was not an auspicious year for law enforcement. With increasing scrutiny on how police do their work, last year was filled with angry protests, viral videos, and lawsuits in response to current police practices. However, we would be remiss if we did not recognize and acknowledge that law enforcement lost many brave men and women in the line of duty this year. Many who were simply trying to do their jobs and make their communities better and safer. Their sacrifice must be honored, and support given to those who continue to serve professionally, with compassion and respect for the human and constitutional rights of all people.
The title asks the question, "Can law enforcement reinvent itself?" To attempt to answer that question, law enforcement and the community must work better with one another. The goal being to ensure a positive, trusting, and collaborative relationship between the two resulting in a safe, healthy, and thriving community. To paraphrase Sir Robert Peel, who is widely regarded as the father of modern law enforcement, 'the police are the community and the community are the police'. This philosophy of law enforcement and community engagement needs to be discussed and reinforced. The goal of this article is to highlight areas of needed discussion and move the conversation forward. To this end we will cover the following areas: Volunteerism, Training, Mediation and Mindfulness, Immigration Issues, and Reintegration/Reentry Programs.
Law enforcement is certainly at a crossroads in its continuing development, with questions of how it maintains public safety and enforces the law. However, the more relevant question is "How do law enforcement agencies build trust in the community?" With frayed relationships and a tarnished reputation, how does law enforcement reinvent itself in the 21st Century?
Outside pressure has forced many agencies to institute the use of body cameras and to implement citizen review or oversight boards. Kudos to those that have, but real progress will be made in this institution only by a thorough sincere self-analysis and rehabilitation.
What would it look like, though, if police departments all over the country started acting like they were a part of the community instead of, in some cases, an occupying force?
The original intent for policing in the U.S. was to 'Protect and Serve'. In addition, many law enforcement purists refer to Sir Robert Peele's statement above when thinking about the philosophical foundation for their agencies. However, somewhere between the 'Tough on Crime' movement and police departments being the receptacle for excess military hardware, that message seems to have been lost in some communities. There are many police agencies that hold onto Mr. Peele's adage, and there are others that are trying to recapture it. What would it look like, though, if police departments all over the country started acting like they were a part of the community instead of, in some cases, an occupying force?
Based on our many years working in the community and for law enforcement agencies, here are some practical and tested steps they could take to do just that:
Volunteering
About a half dozen years ago, a mid-sized, West Coast police department and fire department, to their credit, committed to serving as mentors, in conjunction with a local nonprofit, for kids at our local middle and high school. Now, nearly a school generation later many of those kids are graduating from high school and bound for college or career training. In at least two instances, those young students have gone on to become police officers. Many, if not all of them, credit those public safety officers for helping them to stay on a positive path and are grateful for the role they played in their lives.
Training with Community Members
Some cities have instituted 'Citizens Police Academies. Even the federal government, for example the FBI, has opened its doors to citizens through these types of educational experiences. These programs give residents an insider's view to the culture and day to day life of law enforcement. However, this is oftentimes a one-sided story and in an arena that is often not open to questions about policy and strategy. We believe a more balanced approach would be to use community members, pastors, teachers, interventionists, youth development specialists, among others, to help give a community perspective, and at the same time share with them knowledge from the streets and history of the neighborhoods. By doing so, the discussion becomes more in-depth bringing about personal experiences with law enforcement and why the community might have issues with entities of power and authority.
Mindfulness/Meditation
First responders have some of the highest levels of PTSD in our society and, as a result, they have high rates of alcoholism, divorce, and stress which often lead to illness or poor performance. At the very least, the pressure of dealing with society's ills everyday will wear a person down to the point of hating the job that they loved when they started. It has been said that the day-to-day trials of being a police officer are like a drop of corrosion on the soul that over time takes its toll. By being able to reflect on their emotions, police officers will be able to develop healthy coping mechanisms and prevent long term damage from job pressure.
Mindfulness can be described as a mental state achieved by focusing one's awareness on the present moment, while calmly acknowledging and accepting one's feelings, thoughts, and bodily sensations, and is used as a therapeutic technique. The benefits for officers include building resiliency, providing preventative mental health care, improving officer wellness, improving job performance and being present in the moment. All of these contribute to improved community relations as higher performing officers will be appreciated by the community and supported in their efforts. Some police departments have already started using these techniques and have seen significant improvements in behavior and reputation. One of the most notable is the Hillsboro Police Department just outside of Portland, Oregon where mindfulness and meditation techniques were introduced over 3 years ago.
Reintegration/Reentry Programs
One of the most effective crime prevention practices is to help folks who are coming out of prison/jail to stabilize themselves sufficiently to become law-abiding citizens. In California, there is still much debate in this area. Questions abound around the effectiveness of early release and what the true recidivism rate is. However, there are many who have seen the benefits of early release when coupled with a comprehensive reentry program. The benefits, not only to law enforcement, but to society at large, include: lower crime rates, improved community relations, healthier families, lower stress in officers, which result in lower incidence of alcoholism, divorce and suicide.
Successful early release programs are connected to Reintegration and Reentry services, so that meaningful services are provided upon release, including case management, alcohol/drug rehabilitation, access to housing and counseling. Every police department in the country should set aside funding for reintegration/reentry programs. In our city, the police department provided one-time funds from AB 109, to assist a local nonprofit's reintegration and apprenticeship preparation programs (Flintridge Center). In just over a year, the funding assisted hundreds of formerly incarcerated persons who received case management, systems navigation, life skills, job training, job placement, resource fair access and other support. As a result, the majority were able to make the successful transition from incarceration to society. The recidivism rate for participants was around 10%, which is extremely low compared to the state average.
Immigration Enforcement
In neighborhoods that are fearful of deportation or even being detained for immigration status, there is a significant concern about interaction with any law enforcement officer. As a result, neighborhood crimes often go unreported because community members believe that their identify will be shared with ICE, thus placing them at great risk if their immigration status is not formalized. So crime festers in corners of cities with high immigrant populations because calls for service decline and cases go unresolved due to a sparsity of witnesses willing to testify in court. In order to maintain public safety, municipal police departments should only enforce state, county or municipal laws and should not collaborate with federal immigration agencies. If residents feel that there is any collusion between the police and ICE they will avoid police officers at all costs.
Marches, Protests, Demonstrations
With the implementation of the Women's March in January, a new movement to protect civil rights and liberty was inaugurated. And many more marches were carried out this spring around the country bringing out tens of thousands of participants. Fortunately for all involved, the Women's March had no reports of clashes with law enforcement officers and was a peaceful event at all sites nationwide. With more demonstrations on the way, there will be pressure on law enforcement to "keep the peace" and ensure that protesters are lawful, even if that means using force to do so. The healthy option would be, however, to work with the organizers of these events during the planning stages to make sure that they are orderly, but also that freedom of speech and assembly are guaranteed and protected. Officers should show restraint during these marches, and not present themselves as highly armed tactical squads waiting to harass and arrest protesters. Rather, instead, law enforcement should be present and ready to ensure public safety, protection of constitutional and civil rights, and enforcement of the law.
"We exist to serve the community" is a refrain that is heard in police department hallways throughout our nation. In some places, however, it seems as though we have moved the goal post. How did we shift away from the model of police officers being a part of the community and patrolling a beat where they knew everyone and treated them with mutual respect to one where, in some neighborhoods, officers are feared and avoided? Is it the "new police officer" who some say comes with limited personal social skills but who possesses vast social media and technology networking skills? Some believe that these new police officers really do not know how to talk to people, unless it is over social media. Or is it the lack of cooperation and communication between law enforcement agencies and community members? In other words, the feeling that officers are just there doing a job and don't really care about the community where they work.
In any case, we can do better! Not only as law enforcement professionals, but as a society. We can reinvent how laws are enforced in this country and revamp the police departments responsible for those duties. If we commit ourselves, more deeply, to the idea that everyone in our neighborhoods has value, and that no one is disposable, we will then hold law enforcement agencies to a higher standard of connection and collaboration with the communities they serve, and we will expect no less of ourselves.
Darryl Qualls, Keith Roberts, and Brian Biery
Darryl Qualls is Deputy Chief (ret.) of the Pasadena Police Department. Keith Roberts is a Police Officer (ret. PPD), Fulbrighter, and educator. Brian Biery is a community organizer in Pasadena, California.