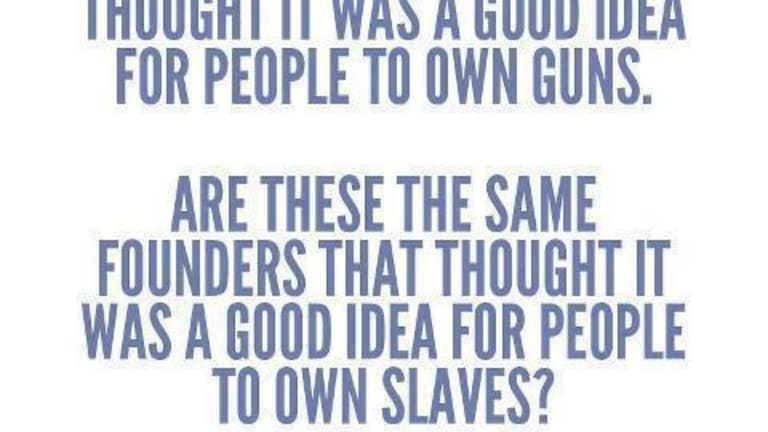 Crime Survivors Forum Asks That Grief Shape Policy
Dick Price: Organized by the 18-month-old nonprofit, Californians for Safety and Justice and cosponsored by LA City Councilman Joe Buscaino, the "Crime Victims for Safety and Justice" forum rang a litany of pain and loss and grief matched to calls for change, pleas for resources, and promises of progress.
Aqeela Sherrills recounted how his oldest son, home on holiday from Humboldt State, on the far north end of California, was murdered at a party.
Adela Barajas told of a sister-in-law gunned down in a drive by shooting, followed a few years later by the woman's daughter, also gunned down in the same crime-wracked South LA neighborhood.
And Los Angeles police officer Stinson Brown told of being awoken one morning by fellow officers to learn that his 21-year-old son—a good kid, a straight arrow getting ready to play football for Georgia Tech—had been shot and killed during the night.
And Vicky Lindsey told the town hall audience Thursday night how her 19-year-old son was murdered by people he knew, in a family riddled with victims of violence from one generation to the next, including her son's father.
Organized by the 18-month-old nonprofit, Californians for Safety and Justice and cosponsored by LA City Councilman Joe Buscaino, the "Crime Victims for Safety and Justice" forum rang a litany of pain and loss and grief matched to calls for change, pleas for resources, and promises of progress.
Communities Beset
"Post traumatic stress is a real thing in my community of men and women of color," said Officer Brown, gang intervention liaison for the Los Angeles Police Department. "In the shadows of the bright lights of Hollywood, we have homelessness, street crime, drug sales, and sex trafficking of enormous proportions."
As is too often the case, Brown and his fellow panelists were speaking to the choir, with most of the dozens of attendees in the auditorium next to the LAPD's headquarters thoroughly immersed in the issues, working with crime survivors groups, advocating prison reform efforts, and organizing formerly incarcerated activities. Representatives from A New Way of Life, All of Us Or None, and Justice Not Jails dotted the room, as did crime victims themselves.
"A great mass of brain research over the past 12 or 13 years says that trauma affects brain development, especially in children," said Susan Hess, a lecturer at the USC School of Social Work, who has spent two decades working with survivors of trauma. "What we've found is that primary prevention" – avoiding trauma in the first place – "is the only way to change the situation."
In some parts of Los Angeles, the panelists indicated that violence is an everyday fact of life, overwhelming neighborhoods.
Event organizer Lenore Anderson pointed to a report recently released by Californians for Safety and Justice that outlines the problem's dimensions:
One in five Californians acknowledges having been a victim of crime in the last five years. Half of these acknowledge being a victim of violent crime.
Two in three of these crime victims acknowledge having been victims of multiple crimes in the past five years. African Americans and Latinos are more likely to have been victims of three or more crimes in the past five years.
Two in three crime victims report experiencing anxiety, stress and difficulty sleeping, relationships or work. Half of these felt that it takes more than six months to recover from this experience.
"It's high time to remove the invisible conversation around crime and violence and its recovery," said Anderson.
Steps Forward
A few bright notes were sounded.
"We're making progress. LA is no longer one of the most violent cities in the nation," asserted Sherrills. "Last year, we celebrated 20 years of the gang truce that has done so much to reduce the violence."
Several panelists indicated that the LAPD's approach to crime victims and the communities where so many of them are found has made a difference.
"I give a big credit to law enforcement," said Sherrills. "Today's LAPD is not yesterday's LAPD. Just look at what the Watts Gang Task Force has done."
Officer Brown agreed: "In my years as a drill instructor at the Police Academy, the trainees heard me say over and over, 'In order to serve the people, you've got to love the people.' At the LAPD, we're held to a standard of personal conduct that most police departments around the country can't approach."
Others, though, were not so sure. "Our criminal justice system is still the best way to turn a gang banger into a real gang banger," said Barajas, founder of Life After Uncivil Ruthless Acts.
Barajas and Lindsey, founder of Project Cry No More, often work in tandem, a Mexican woman and a Black Woman showing up together to lend support to the murder victim's family and friends, especially when the violence has crossed racial lines.
"When a Black kid kills a Mexican, or a Mexican kid kills a Black," Barajas said, "we can take some of the hate out by showing up together."
The Domestic Violence Dimension
Although much of talk focused on focused on gang banging, street crime, and murder in the streets, Eve Sheedy of the LA City Attorney's Office, raised the issue of domestic violence and the often hidden damage it does.
"If I ran in here and said I had been robbed and beaten out in the street, lots of people would likely want to help," said Sheedy. "But if I came in here and said my husband had beaten me up, at least some people would ask, 'What did you do?'"
"We need to stop shaming victims of violence," said Sheedy.
Sheedy's boss, newly elected LA City Attorney Mike Feuer, earlier had indicated that his office will take a particular interest in domestic violence and the guns that are too often involved.
"My office is riveted on the question of how kids can develop their full capabilities and not be lost to the crime and violence in their communities," Feuer said. "Clearly, domestic violence perpetrators should not have guns. Laws are in place to prevent that, but our law enforcement system hasn't made sure that happens."
"Now we will," Feuer concluded.
Dick Price
Editor, LA Progressive
Saturday, 23 November 2013