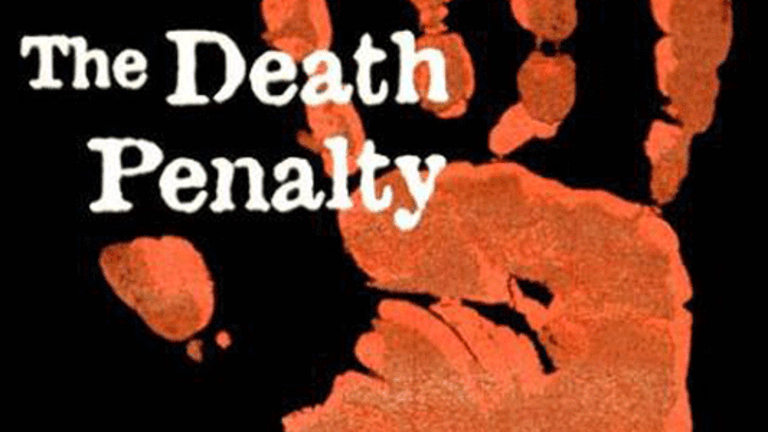 Ethel and Julius Rosenberg's Son Robert
We don't often hear about the minor children of people who have been sentenced to die. The media typically covers the story up to and including the execution. Rarely are we given any insight into what happens in the lives of children in the aftermath of their parents execution.
Children of Executed Prisoners
We don't often hear about the minor children of people who have been sentenced to die. The media typically covers the story up to and including the execution, focusing almost exclusively on the trial.
Rarely are we given a glimpse into the lives of the children who are left behind, sometimes orphaned, when one of their parents is executed.
Here is one such story.
My name is Robert Meeropol, but I was born Robert Rosenberg. When I was three, my parents, Ethel and Julius Rosenberg, were arrested and charged with giving the secret of the Atomic Bomb to the Soviet Union. When I was six, the government executed my parents at the height of the McCarthy era. After my parents' arrests, my relatives were so frightened of being associated with "communist spies" that they refused to take me into their homes. First I lived in a shelter. Later I lived with friends of my parents in New Jersey, but I was thrown out of school after the Board of Education found out who I was. After my parents' execution, the police even seized me from the home of my future adoptive parents, and I was placed in an orphanage.
Bad as this was, it could have been much worse. As I grew older, I came to realize the debt I owed to so many generous individuals whom I never met, but who rallied to my support. As a result of their collective efforts and generosity, I grew up in a loving household and flourished in the supportive environment provided by child-oriented progressive institutions.
In 1990 I figured out how I could repay the community that helped me survive. I initiated the Rosenberg Fund for Children to find and help children who are enduring the same kind of nightmare I endured as a child. You may be shocked to learn that there are hundreds of children in these circumstances in this country today! Moreover, as thousands of outraged young people across the nation protest against injustice, many of these activist "children" are themselves becoming the targets of repression.
As happened during my own childhood, our beneficiaries' lives have been thrown into turmoil by the harsh reprisals aimed at those resisting repression today. The Rosenberg Fund for Children provides the shelter of a supportive community for children whose parents are working for social justice, and -- as a direct result -- have lost their livelihood, their liberty, their physical or emotional well-being or even their lives in the course of that work.
Here are some examples of children we have helped recently:
Six-year-old Sarah couldn't see her father while he was serving combat duty in Iraq. Then, when he had a change of heart and refused to continue fighting after witnessing horrific and illegal military actions, the Army sentenced Sarah's father to a year in prison far from their home. RFC support allowed Sarah to visit her father in jail, and since his release, has helped pay for Sarah's after-school programs.
American Indian Movement leader, Leonard Peltier, has been imprisoned for more than 30 years for a crime he did not commit! An Attica Prison Visit grant allowed the one, four, and six-year-old great grandchildren of Leonard Peltier to meet him for the first time. These kids' father, himself a former RFC beneficiary, had been unable to afford the trip to see Leonard in Pennsylvania, and was so grateful for this opportunity to bring the family together. This visit helped the children to understand their heritage and united a family.
Robin was jailed on contempt charges for refusing to cooperate when subpoenaed by a federal grand jury investigating animal rights vandalism from 2004, when Robin was only 15. The District Attorney acknowledged that Robin was not involved in any of the criminal activity being investigated even as she was marched off to jail earlier this year. Robin was targeted because she had been active in a legal collective formed before the 2008 Republican National Convention to provide support and legal assistance to the radical community. Before going to prison Robin issued a statement denouncing grand juries because they "are now, and have been for some time, used to investigate and intimidate those who would express dissent." Robin applied for RFC support so she could purchase text books for self study while she was in prison.
Other RFC beneficiary children are suffering right now because their parents have been persecuted in response to their involvement in progressive movements including the struggles to preserve civil liberties, wage peace, safeguard the environment, combat racism and organize on behalf of workers, prisoners and others whose human rights are under threat.
My experience has taught me what is needed to ease the pain of these children. I never would have survived to build my life and create the Rosenberg Fund for Children were it not for the help I received from a supportive community made up of so many socially aware individuals and institutions. I started the Fund to enable today's members of this community to rally around the children of this era's targeted activists.
The Rosenberg Fund for Children provides for its beneficiaries' educational and emotional needs in the same way that I was helped. The Fund makes grants to institutions and professionals who nurture these youngsters and cultivate progressive values. For the first time, many of these children have been able to learn and flourish in a supportive community of sympathetic peers and adults. Attending a school or a summer camp that celebrates struggles for economic and social justice has a powerfully positive impact on a child whose parents have been attacked for participating in such struggles.
We have learned from prior episodes of repression. We know that the best defense is to be outspoken and for communities to rally around those who are targeted. These times necessitate tangible acts of solidarity from every one of us. Using our collective strength, our community can shelter our children against a rising wind that reminds us of a dark place in our nation's past.