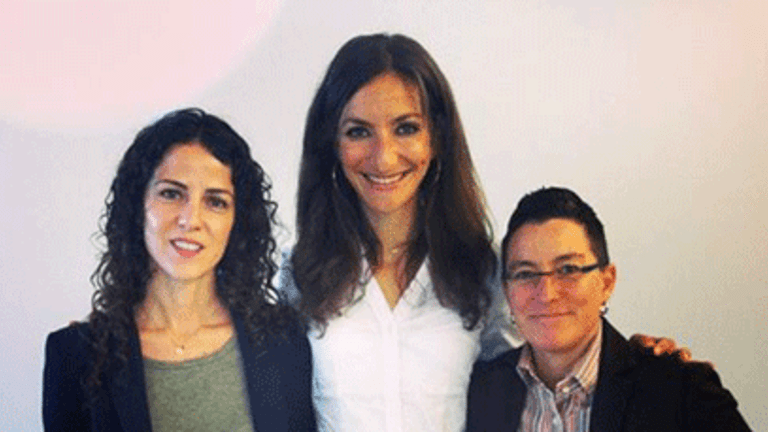 Digging a Deeper Hole for Federal Public Defenders
Dick Price: As a result of the Federal budget sequestration, the local Federal Public Defender's Office serving Los Angeles and surrounding counties faces furloughs this fall similar to ones already affecting other offices around the country
As a result of the Federal budget sequestration, the local Federal Public Defender's Office serving Los Angeles and surrounding counties faces problematic furloughs this fall similar to ones already affecting other offices around the country, according to panelists at a lunchtime session at the ACLU's Southern California office in downtown Los Angeles this past Friday.
Because funds for federal prosecutors come out of a different, more protected part of the Federal budget, their staffs will not face similar cuts, putting the public defenders in an even deeper hole than they ordinarily face.
"LA County public defenders are currently being furloughed. Half have to take off every other Friday, leaving the other half to handle their workloads," said Kim Savo, a 12-year veteran as a federal public defender. "Now our office faces furloughs this October."
Budgets for the federal court system are funded through the Judicial Conference of the United States, which was hit with $350 million in budget cuts. Congress has already restored cuts affecting air travel and allowed the "Department of Justice to transfer money to avoid furloughs for prison officers, FBI agents, and prosecutors." Despite their appeals, Federal courts have not had the same good fortune.
"With the furloughs, more cases will be given over to panel lawyers—court-appointed private attorneys, who are often twice as expensive as public defenders," continued Savo, a UCLA Law graduate. "There's your efficiency of private industry at work!"
Furloughs and related budget cuts also affect the provision of experts.
"Los Angeles is the fraud capital of America. Banking and real estate fraud cases can be exceedingly complex, sometimes involving 20,000 or 30,000 pieces of paper that need to be examined and understood," said Savo. "Defenders need to be able to hire experts to explain what's going on. What do I know about real estate transactions?"
Without those experts, public defenders can be outmatched by better-funded prosecutors, unlike in private practice.
"In private defense cases, you get an expert when you need one. You get an extra paralegal when you need one," said Alyssa Bell, an NYU Law School graduate, who worked as a private criminal attorney before joining the public defenders office. "You're not forever fighting over money."
Brown-Bag Series
This session led by Savo, Bell, and Moriah Radin was the second in a summer-long noontime series put on by the ACLU of Southern California, open to the public—with reservations—at its offices on West 8th Street in Los Angeles. Upcoming sessions are:
Private Firm Civil Rights Litigation, with Dan Stormer and Anne Richardson—June 21
Right to Counsel in Immigration Proceedings, with Ahilan Arulanantham, Talia Inlender, and Jennifer Stark—June 28
Supreme Court Round-Up, with UCI Law School Dean Erwin Chemerinsky—July 5
Dream Act: A Collaborative and Coordinated Approach to Advocacy, with Nicholas Espiritu, Edna Monroy, Neidi Dominguez, and Marisol Granillo Arce—July 12
Changing L.A.: Gang Intervention for At-Risk Youth, with Father Gregory Boyle—July 19
Judge's View, with 9th Circuit Judges Hon. Alex Kozinski and Hon. Stephen Reinhardt—July 26.
The Public Defender session celebrated the 50th anniversary of the Supreme Court's landmark Gideon v. Wainright decision that requires state courts to provide counsel in criminal cases under the Fourteenth Amendment to represent defendants who are unable to pay their own attorneys.
The panelists explained what drew them to their careers, what a public defender's day looks like, and what challenges they face in fulfilling Gideon's promise of fundamentally fair proceedings for all. The several dozen audience members looked to be mostly young new lawyers and law school students.
A Vast Array of Cases
The three panelists work at the Central District of California's Office of the Federal Public Defender, which serves Los Angeles, Orange, Ventura, Riverside, San Bernardino, Santa Barbara, and San Luis Obispo counties. With offices in LA, Santa Ana, and Riverside, the office has 240 employees, including 92 attorneys, 26 paralegals, 38 investigators, and 85 support staff.
Since 2006, the office has been led by Sean K. Kennedy, a superior advocate, according to the panelists, who is fighting hard in Washington D.C. to reverse the budget cuts that threaten their ability to represent their clients well.
Public defenders in the office face a huge variety of cases, presenting both a challenge and an attraction. Nearly all their cases involve felonies, often with much heavier potential sentences than defendants face in state or local courts. Given these challenges, the office does not hire new graduates, but rather requires that their new attorneys bring prior expertise to the task.
"We have bank fraud from the 80s, wild-life importation laws—golden eagle wings brought into the country years ago when the laws were different," said Savo. "We deal with fake stash house cases where feds create a stash house and have confidential informants get people to try to rob it, who they then arrest for crimes that can involve life sentences."
"What's challenging is how unequal the field is," added Bell. "Prosecutors have a lot of power to impact how a case will turn out, while defenders generally must just react."
What Attracted Them
At one point, Kim Savo had thought she would become an English Lit professor, but found her academic pursuits disconnected from the social justice issues she cared so much about. In addition to mentoring younger lawyers such as Bell and Radin, Savo also handles cases in Guam. To leaven her psychic load, she works with inmates seeking to recover from drug addiction and dramatically change their lives.
Similarly, Alyssa Bell had thought she would become a professor, in her case of law, but also found that writing academic papers seemed disconnected from actually helping people.
"Now, I get to dig into cases involving the law governing importation of eagle wings as it was in the 1980s, or an extradition case involving a private prosecutor in the Philippines—some countries and, in the past, some US states had private prosecutors," said Bell, who has a special passion for immigration work. "Lots to learn—plus I like fighting the police!"
By contrast, Moriah Radin knew from her youth where she wanted to go. Raised in Upstate New York where her father taught meditation classes to prison inmates, Radin was drawn to defending the defenseless even as an 8-year-old child, coming to the defense of a man who was gunned down by the police when others around her cheered the killing.
After graduating from Cornell Law School, she began working in juvenile justice.
"The juvenile system is often used as a training ground—for public defenders, district attorneys, judges, referees," she said. "Few people stay in the juvenile justice system by choice, so kids often receive poor representation."
"Plus, court-appointed juvenile defenders are often paid by the case, not the by the hour, so there's no incentive to mount a thorough defense," Radin continued. "Rather, there's an incentive to move each case along quickly."
Now, Radin finds a disconnect between judges and their understanding of poor people
"Few judges have sought to understand the lives of the people who appear before them," Radin contended. "There's also a disconnect between most probation officers and their clients as well, even POs who are black or brown like most of their clients."
The three panelists bring obvious passion to their work, noting that their office suffers very little turnover, even given the long odds they face.
"Plus, even people who leave our office often stay involved with defense work in private practice," Savo concluded.
Dick Price
Editor, LA Progressive
Sunday, 17 June 2013