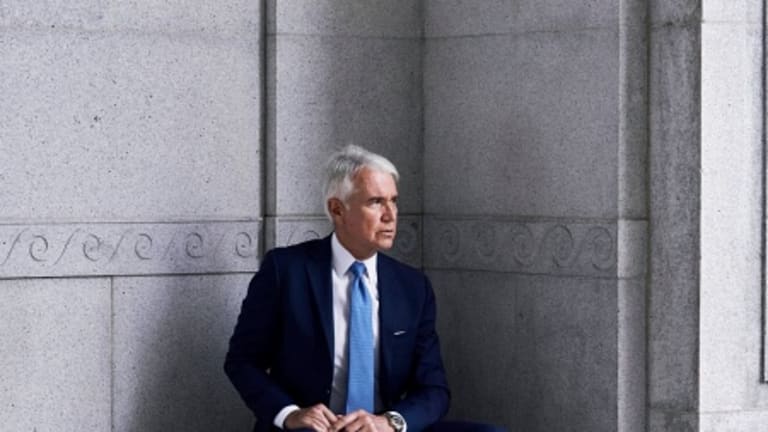 Open Letter Re: Recent New York Times George Gascón Article
There is a faction of line prosecutors in every office that a newly elected prosecutor with a different vision will never be able to win over, no matter how they approach the change they were elected to implement.
We are writing in response to the recent New York Times Magazine story about George Gascón: He's Remaking Criminal Justice in L.A. But How Far is Too Far? by Emily Bazelon and Jennifer Medina. We appreciate it when reporters ask difficult questions about what policies best protect public safety, when they interrogate well-accepted but unproven norms about how to reduce crime, and when they examine public perception of crime and causation versus reality. This article does some of that, but it also misleads the public on the current state of criminal legal system change in Los Angeles and across the country. We are at a precipice in this country, where criminal justice reporting that strays from an objective discussion of research and evidence can support political attempts to roll back badly needed change. For this reason, we issue this response. 
First, the article suggests a causal link between Gascón's policies and rising crime. The subheading of the on-line edition reads: "[Gascón] is risking everything: rising violent crime, a staff rebellion and the votes that made him district attorney." It is dangerous and false to imply that there is a connection between crime and the criminal legal system policy changes enacted by Gascón since he took office barely one year ago. While researchers often cannot pinpoint exactly why crime fluctuates, right now, they have a pretty good idea of what has caused any recent increases: the deadly pandemic and its destabilizing effects on every aspect of people's lives. An examination of crime in California's Republican and Democrat-leaning counties confirms that violent crimes and homicides per capita are higher in Republican-voting counties than in Democrat-voting counties. Any suggestion to the contrary is unsupported by evidence and unnecessarily threatens needed changes to our system of incarceration. While the body of the story presents both sides of the argument as plausible explanations, research and evidence only supports one conclusion. Gascón's criminal legal system policies have not caused recent crime spikes. 
There is a faction of line prosecutors in every office that a newly elected prosecutor with a different vision will never be able to win over, no matter how they approach the change they were elected to implement.
Next, the story strongly implies that Gascón has lost considerable support from within the office and alienated long-time prosecutors by changing office policies swiftly and dramatically. This angle ignores the hard truth we have seen across the country: there is a faction of line prosecutors in every office that a newly elected prosecutor with a different vision will never be able to win over, no matter how they approach the change they were elected to implement. Whether he moves slowly or quickly, Gascón will never be able to shift the hearts and minds of many of the prosecutors in the office he inherited. That's because prosecution is an inherently ideological profession. Gascón's ideology -- shared by a majority of L.A. voters -- is simply at odds with the ideology of a segment of the prosecutors in his office. The L.A. Association of Deputy District Attorneys' response to Gascón's campaign provides solid evidence of this fact, as they actively and vehemently campaigned against him. They oppose his proposed changes to their core, and no amount of sweet talking, incrementalism, or careful management will change that. 
Additionally, the voters did not want slow change (a fact the article omits), and the D.A.'s office responds to us. On the campaign trail, Gascón promised to reverse the policies that put too many people in prison for too long, policies that devastated Black and brown communities. People voted for that promise and Gascón's commitment to work swiftly to roll back mass incarceration. Take baby steps to placate people who will never agree, and the system will continue to inflict massive harm. 
The story also suggests that Gascón's policies, like his decision to end the use of sentencing enhancements, retraumatize victims. There is no question that some crime survivors want those who have caused harm to serve lengthy sentences. This is a natural response, especially because for so long, it has been the only "solution" or "justice" our criminal legal system offered to ease their pain. It is no wonder, then, that some would feel betrayed. But as a recent poll from the Alliance for Safety and Justice has shown, crime victims are not monoliths; they do not all want the same results. Some want long sentences, some want short sentences, some want restorative justice. Some want incarceration only for so long as it takes for a dangerous situation to abate. And the majority of survivors of violent crime in Los Angeles County favor investments in rehabilitation and crime prevention over more incarceration. 
The former District Attorney's commitment to excessive sentences did not make us safer. When we spend all of our money on incarcerating people and asking for enhancements or lengthy sentences for juveniles, we take resources away from the things that actually help crime survivors to heal, like trauma support, medical care, and financial assistance. We also neglect interventions that could prevent similar crimes from occurring in the future. Los Angeles victims of violent crime prioritize responses that can help ensure no one else ever suffers what they have experienced, but few communities can fund both these measures and their sprawling incarcerative systems. The article does not explore these tradeoffs. 
Perhaps this article's fatal flaw is that it discusses the problems with Gascón's administration without looking closely, or explaining, what he is trying to repair. Our criminal legal system has long caused tremendous harm to communities, by draining financial resources from people who need them, by condoning abusive police practices that cause long-lasting trauma to Black and brown communities, and by offering those harmed the promise of closure while failing to provide the tools people need for long-term healing. The article does not explore these failures, instead juxtaposing Gascón's policies against the legal system's status quo without delving into the devastation the status quo causes. Any new policy changes must be viewed against the enormous harm of prior policies, and the way notions of justice have been built around those practices for a generation. Our system of mass incarceration has never made us safe, and it has prevented us from exploring solutions that will. In that light, Gascón's changes are the only acceptable ones, and they meet the urgency of the moment.
Gascón's policies will have long term benefits for all who reside in Los Angeles County. To support victims, he developed the first Victims Advisory Board to help the office increase the type of support services it provides. He has pushed to remove barriers to accessing the state's victims' compensation fund. He has launched investigations to hold police accountable for state-sponsored violence and prosecuted numerous public officials for corruption and violating the public's trust. He has eliminated punishments that research shows do not increase public safety. DA Gascón has remained accountable to his campaign promises. We recognize that bringing meaningful change to an office long committed to the harshest punishments cannot be easy and will not be seamless, especially in year one. As leaders in this community, we stand behind Gascón's policies, and hope in the future the media will take a more nuanced and accurate view of his critical work. 
8th Amendment Project
ACLU of Southern California
Anti-Racist Action Los Angeles (ARA-LA)
Asian Americans Advancing Justice – Los Angeles
Black Lives Matter – Los Angeles (BLMLA)
California Coalition for Women Prisoners
Californians United for a Responsible Budget (CURB)
Courage Campaign
Creative Acts
District Attorney Accountability Coalition
Elise Moore, Chair of Legislation for Democratic Party of the San Fernando Valley 
Fair Chance Project
Families United to End LWOP (FUEL)
Ground Game LA
Interfaith Communities United for Justice and Peace (ICUJP)
LA Progressive
Los Angeles Chapter of the National Lawyers Guild (NLG-LA)
Los Angeles Regional Reentry Partnership (LAARP)
Megan Denkers Baca, Senior Staff Attorney and Investigation Coordinator, Loyola Project for the Innocent
The Organizer Collective Los Angeles
Paula M. Mitchell, Legal Director, Loyola Project for the Innocent
Reform LA Jails
Revolve Impact
SEIU 2015
Smart Justice California
White People 4 Black Lives (WP4BL)