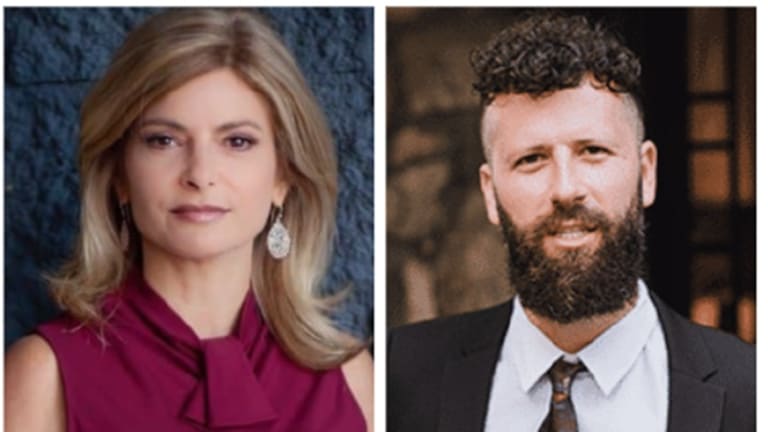 Ghislaine Maxwell Trial Begins
Says attorney Bloom: "it is essential that throughout this case we keep the focus on the brave victims who have suffered so much. We demand justice."
ATTORNEY LISA BLOOM AND LAW PARTNER ARICK FUDALI ATTENDING GHISLAINE MAXWELL TRIAL ON BEHALF OF VICTIMS
On behalf of the eight victims of Jeffrey Epstein they successfully represented, including one who is a Ghislaine Maxwell accuser, victims rights attorneys Lisa Bloom and her law partner Arick Fudali are inside the courthouse in New York City today at the Ghislaine Maxwell trial.

Says attorney Bloom: "it is essential that throughout this case we keep the focus on the brave victims who have suffered so much. We demand justice."
For press interviews, please contact:
Marcelino Valencap
Media Coordinator for The Bloom Firm
Marcelino@TheBloomFirm.com
(818) 914-7343
Our attorneys are admitted to practice law in California, New York and Florida
26565 Agoura Road., Suite 200 | Calabasas | CA | 91302 | Office: (818) 914-7397 | Fax: (818) 884-8079 | TheBloomFirm.com
Editor's Note: Ghislaine Maxwell is a British socialite known for her connection to convicted sex offender Jeffrey Epstein. Epstein died in prison in 2019. Maxwell is alleged to have worked closely with Jeffrey Epstein in gaining access to, grooming and then sexually abusing underaged girls. The trial began in New York City on November 29, 2021.
According to the indictment, four of the charges are related abuse that occurred from 1994-97 when Maxwell and Epstein were alleged to have been in an "intimate relationship".
An amended indictment resulted in two other charges - sex trafficking conspiracy and sex trafficking of a minor for the period 2001 and 2004.