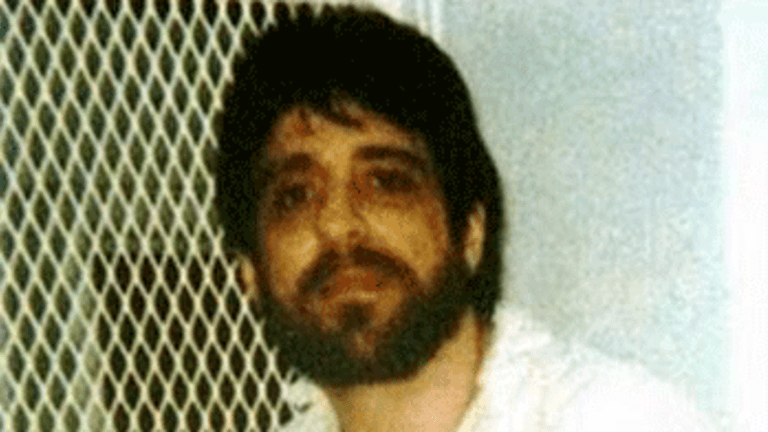 Travesty of Justice Redux: Hank Skinner and the State of Texas
Andy Love: Behind the bravado of Texas Governor Perry and unyielding position of law enforcement officials, there would be some hesitation to put yet another person to death while there remains lingering doubt as to his guilt. Apparently not in this case.
If I believed in the death penalty I would need to feel sure, at the very minimum, that the legal system could reliability assess guilt and innocence. This would require trained, experienced and un-conflicted trial counsel, principled prosecutors who prioritized justice over winning, and a meaningful appellate process in which the trial proceedings were carefully reviewed and all available evidence was tested in the event there remained serious doubt about the fairness or accuracy of the verdict.
Welcome to Texas, where none of these prerequisites seem to matter.
As a widely read article in The New Yorker detailed, Cameron Todd Willingham was executed in 2004 for starting a house fire that killed his three children but fire scientists subsequently asserted the State had presented untrustworthy evidence in court to prove the fire was intentionally set. This has now been confirmed by a state investigation which has concluded that the "scientific evidence" upon which Willingham was convicted was invalid and unreliable.
Which brings us to Hank Skinner, who is scheduled to be executed on November 9th. Skinner has been seeking DNA testing of crime scene evidence which could prove his innocence for years, but state prosecutors have vigorously and so far successfully thwarted these efforts.
In 1995, Skinner was convicted and sentenced to death for the killing of his girlfriend, Twila Busby, and her two adult sons. Skinner does not deny that he was at the scene, but has long maintained he was semi-conscious due to ingesting codeine and alcohol. And while testing of Skinner's clothes showed DNA of the victims, several key items have never been tested, including a rape kit, material from the victim's fingernails, sweat and hairs from a man's jacket resembling one that another potential suspect often wore, a bloody towel and knives.
There are substantial reasons to question Skinner's guilt, from a toxicologist who concluded Skinner was too impaired by the combination of drugs and alcohol to have been physically been able to accomplish the crimes, to evidence that an injury weakened his right hand sufficiently to render him unable to cause fatal injuries to one of the victims, and to the recantation of a key witness.
Another remarkable fact calling into question the fairness and reliability of this case is that Skinner was represented at trial by Harold Lee Comer, a former local district attorney who had prosecuted Skinner in earlier cases, before resigning in the wake of an investigation of his handling of seized drug money. Comer pleaded guilty to a misdemeanor in a deal that allowed him to keep his law license. In a familiar scenario in Texas, Comer was appointed to represent Skinner by the trial judge, who was a "long-time political friend."
On March 24, 2010, Hank Skinner was about to be executed when the United States Supreme Court issued a stay with just 35 minutes to spare. A year later the high court held that Skinner was entitled to bring a federal civil rights action challenging Texas' rules for allowing post-conviction DNA testing as too restrictive.
Following the Supreme Court's ruling, Texas amended its DNA laws and Skinner's attorneys moved to obtain DNA tests under the new, supposedly more generous state law provisions. Their motion remains pending a week before the new execution date.
As a recent Washington Post editorial put it:
"Rather than focusing on killing Mr. Skinner, prosecutors should be pushing to ensure that he receives justice. That would mean supporting his quest to test the omitted pieces of evidence. These tests could prove conclusively that he committed the crimes for which he is sentenced to die, or they could prove his innocence."
A letter to Governor Perry, the Texas Attorney General and the Gray County District Attorney, signed by 18 current and former elected officials, prosecutors and judges, urge a delay in the execution to allow for DNA testing.
Executing Mr Skinner without testing all the relevant evidence would suggest official indifference to the possibility of error in this case and needlessly undermine public confidence in Texas's criminal justice system. There is simply no justifiable reason why Texas continues to waste taxpayer dollars in its decade-long fight to prevent scientific testing in Mr Skinner's case. We implore you to take the lead in the search for truth in this case.
The more fervent one is in support of the death penalty, the more strongly one should support fairness and reliability in the process. It should follow that behind the bravado of the Governor and unyielding position of law enforcement officials, there would be some hesitation to put yet another person to death while there remains lingering doubt as to his guilt. Apparently not. But that doesn't mean we should not all join the effort to publicize this unfolding travesty and shame them into doing the right thing.
To learn more about the case, to sign and share an online petition urging the District Attorney to allow DNA testing, and for other ways to help go to HankSkinner.org.
Andy Love
Fair and Unbalanced