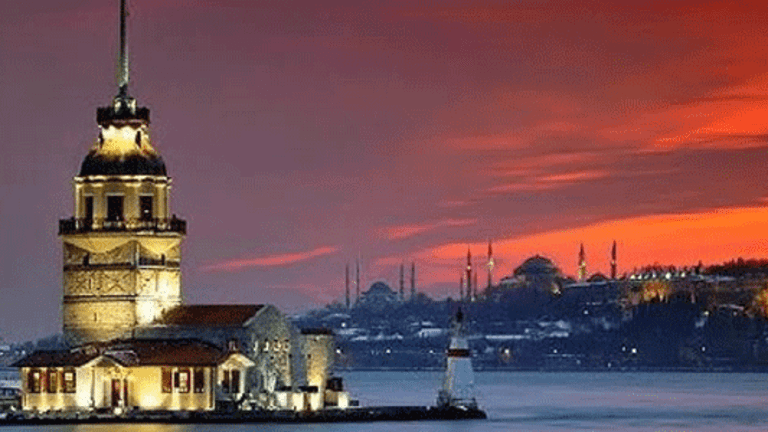 Turkey: Game On
Nikki Junker: One group of people I am also hoping to meet up with are NGOs working in the human trafficking field.
I recently booked a trip to Istanbul. I couldn't resist a roundtrip airfare from Los Angeles to Istanbul for $540. I've always wanted to go to Istanbul, the land where East meets West.
As an historian, I am intrigued by not only its historical relics, but in the fusion of people who make up the city.
Whenever I travel, I always end up becoming more interested in individuals than structures or places of historical significance.
I remember traveling to Rome and seeing the Colosseum was exciting, but not as mind-blowing as I thought it would be. However, I will never forget the two old men my mom and I met in a little cafe, who did not speak one word of English. We played cards, smoked cigarettes and drank whiskey all night long. That is the type of thing I search out when I travel.
I am hoping to meet some very interesting people on this trip. I also got my international drivers license and have rented a car so I will be mobile, though it makes me a bit nervous about being pulled over and ending up in jail... or hitting a water buffalo out in the country.
One group of people I am also hoping to meet up with are NGOs working in the human trafficking field.
Turkey is a Tier 2 country in 2011's TIP report. They have made leaps and bounds since 2003 when they were ranked Tier 3. Mostly it is a transit and destination country though I would be interested to see if anyone has done any studies on the Roma population. It seems to me that they would be a target of traffickers as they disappear so easily.
People are trafficked into Turkey mostly from Eastern European countries. They come willingly with the promise of legitimate jobs. I need to read more on trafficking of Turks within Turkey, but it seems that Turkey is mainly a target for traffickers looking to bring people in from Eastern Europe with the promise of a job in Western Europe. Moldova is one of the countries noted as a source country into Turkey.
I have read that the landscape of the coast, due to its rugged nature, is one of the reasons traffickers use Turkey as transit country. So interesting to ponder the effect of geography on individual lives. Quite funky actually.
Anyway, as of right now it would be unsafe for me to visit the red light district or anything of the like. And by unsafe I mean I would, for sure, end up dead. I would like to connect with some of the folks in that region who are doing abolitionist work. I will also try to connect with some of the NGOs that work to abolish human trafficking. I hope they think I'm important enough to speak with.
I know ECPAT - End Child Prostitution and Trafficking - has a branch there. They actually put out this report that I found online. I have an email into ECPAT USA in hopes that they can put me in touch with someone from their organization in Turkey. I am not sure if CATW - Coalition Against Trafficking in Women - has anyone on the ground out there, but I will check that out. I would like to talk with someone from the IOM - International Organization for Migration, but I would have to do some serious name dropping and probably provide a resume or something... I am okay with that though... as I go along I will let you all know what develops.
Nikki Junker
More Than A Purpose