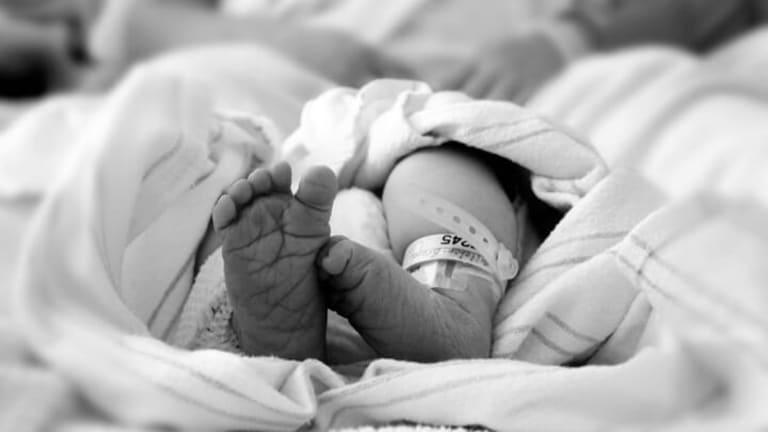 Catholic Hospitals Deny Tubal Ligations as "Intrinsically Evil"
Ruth Dawson: These hospitals repeatedly and illegally impose private morality on their patients, regardless of a patient's religious beliefs.
Rebecca Chamorro's doctor said yes. Her hospital said no.
The hospital did not say the procedure Ms. Chamorro wanted was not safe. It did not say the procedure was not a medical necessity. Instead, the hospital said the procedure violated its ethical and religious principles.
Ms. Chamorro is scheduled to deliver her third child by C-section in two weeks. She and her husband decided their family would be complete with three children and she opted to have a tubal ligation—a permanent form of birth control commonly referred to as "getting your tubes tied."
For women who want a tubal ligation, performing it immediately following delivery, or postpartum, is the best practice, or what doctors call the "standard of care." Medical advantages to performing the tubal ligation postpartum include the practical ease of the procedure and the fact that a woman doesn't need a separate surgery and anesthetic later. The procedure is immediately effective, and it adds no additional recovery time.
But Ms. Chamorro's hospital, Mercy Medical Center Redding, is a Catholic-affiliated facility that follows directives written by the U.S. Conference of Catholic Bishops, which call vasectomies and tubal ligations "intrinsically evil."
Mercy Medical Center is part of the corporation Dignity Health System, one of the fastest growing health care corporations in the country and the recipient of millions of dollars in federal and state funds each year. Those public dollars amount to a taxpayer subsidy for a hospital system that denies basic health care to the public.
These hospitals repeatedly and illegally impose private morality on their patients, regardless of a patient's religious beliefs.
Far from being places that simply treat fellow Catholics, Catholic hospitals are open to and increasingly serve the general public. These hospitals repeatedly and illegally impose private morality on their patients, regardless of a patient's religious beliefs. Unfortunately, it is women like Ms. Chamorro who suffer, and whose doctors are prohibited from providing their patients with the care they need.
The imposition of religious principles on best practices in health care is a growing problem for our country. Dignity Health is the largest hospital provider in California and the fifth largest health care provider in the country. This expansion has left many patients without viable alternatives for health care.
Because all of the surrounding hospitals with labor and delivery wards near Ms. Chamorro are also Catholic-affiliated, she would need to travel 70 or even 160 miles to get her tubal ligation at the same time as her C-section.
This is not a matter of inconvenience. This is simply not feasible. Ms. Chamorro would have to find a new obstetrician and make multiple, long trips to meet with that new physician, or she would have to move to one of those locations prior to delivery.
She would have to leave her family behind in Redding during this time, as well as during her delivery and hospital recovery time, or otherwise pay to put them up in a hotel, which insurance typically does not cover. Moreover, if she went into early labor, she would not be able to make the trip and would have to deliver in Redding.
The last 15 years has seen a rapid expansion of the Catholic hospital system. Ten of the 25 largest hospital systems in the U.S. identify as Catholic, and nearly one in nine hospital beds in the country is in a Catholic-identified facility.
The ACLU and the law firm of Covington & Burling LLP filed a lawsuit in December on behalf of Ms. Chamorro and Physicians for Reproductive Health challenging Dignity Health's use of religious directives to deny basic reproductive health care to its patients.
Physicians for Reproductive Health is a nationwide organization of physicians, with 1,200 member doctors in California. Some of those doctors have admitting privileges at Dignity Health hospitals and are being prevented from performing postpartum tubal ligation for their patients.
Ms. Chamorro made the same decision about a quarter of American women make when they opt for birth control – tubal ligation directly following her upcoming C-section.
Unfortunately, the judge denied her motion for preliminary injunction, but we believe that courts will ultimately uphold a patient's right to obtain medical care in this situation.
Ms. Chamorro is our third client in the past several months who has requested a postpartum tubal ligation in a Catholic hospital and who has been denied on religious grounds. We continue to hear from women throughout the state who are shocked to find that they are being denied healthcare not because their doctor refuses, but because their hospital does.
We hope this case will establish once and for all that California hospitals that receive tax dollars and are open to the general public cannot invoke religion as a reason to deny patients basic health care.
Ruth Dawson
ACLU of Southern California