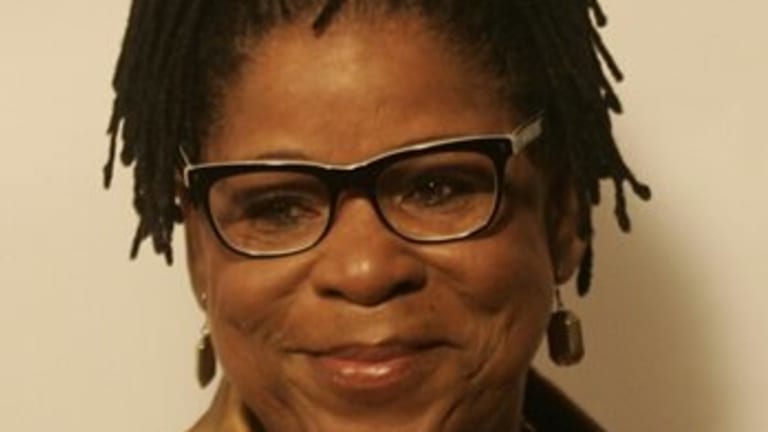 Susan Burton: Changing Stereotypes
Dick and Sharon: In our second in a series of articles focusing on the impact our criminal justice system is having on the lives of Angelinos, we sit down with Susan Burton, founder of A New Way of Life Reentry Project, CNN Awardee and herself , formerly incarcerated.
Susan Burton has emerged as a force of nature in the battle to end mass incarceration and help formerly incarcerated women reintegrate into society. If she's not putting on a film festival, she's taking a group of "liberated lifers" to testify in Sacramento. If she's not appearing in films with Angela Davis and Michelle Alexander, she's meeting with city councilmembers and state legislators to get a fairer shake for the formerly incarcerated. Everywhere you look, Susan and the people she has lifted up are leading the charge for a fairer, more just, less racist criminal justice system.
And at the heart of what she does is A New Way of Life Reentry Project, the center she began in 1998 to help formerly incarcerated women gain a foothold in society and thus avoid the recidivism trap that captures so many recently released inmates.
Susan has dedicated her life to offering shelter, safety, leadership, and support to those seeking to rebuild their lives as she has done. After serving a half a dozen sentences for drug-related charges over nearly 20 years, Susan would find herself released onto the streets of Los Angeles time and again, with a few dollars in her pocket and no place to go, little support, and less hope - the perfect storm that leads inevitably to recidivism.
By serendipity, after many attempts to reintegrate into society and failing, Susan was released to a program in Santa Monica that provided the kind of support she and so many others needed in South LA. Knowing that similar programs could not be found in South L.A., Susan vowed to herself that if she could find a way, she'd create one. After escaping the recidivism trap herself, using savings from a job as a home care worker, Susan eventually opened a A New Way of Life Reentry Project - a home where women coming out of prison to South Los Angeles could find safety, support and a warm meal. CNN paid tribute to Susan Burton calling her a hero in a special awards ceremony (see video).
Today, more than 15 years later, Susan's small home has grown to six transitional houses in South Los Angeles and Compton that have served more than 600 people. Operating on a $1 million budget, its 10 employees manage services that include lodging, clothing, furnishings, food, legal aid, and job training.
As a further step in those efforts, Susan worked with Michelle Alexander, author ofThe New Jim Crow: Mass Incarceration in the Age of Colorblindness, and founding sponsors to launch the Justice on Trial Film Festival as an annual forum whereby the power of film and storytelling could intersect with advocates moving for change. Nearly 800 attendees enjoyed last year's event, with keynotes by Alexander and Drug Policy Alliance founder Ethan Nadelman.
In continuing our interview series with movers and shakers in the criminal justice reform movement, we got Susan to take a few minutes away from planning the Justice On Trial Film Festival.
Dick and Sharon: What do you hope the Justice On Trial Film Festival will accomplish?
Susan: Our intention is to alert the broader public with what's going on with our mass incarceration system, here in Los Angeles and across the country. We've brought together well-known speakers and a collection of independent films whose creators have been moved to promote the end of mass incarceration.
We moved this year's second annual event to Long Beach because that city has such a high number of formerly incarcerated people living there. This area is majorly oppressed, with high rates of incarceration, high rates of homelessness, high rates of police killings.
Dick and Sharon: You've been a strong supporter of Yes Prop 47. If passed, what kind of impact would this initiative have in your life and in the lives of the women who come through A New Way Of Life Reentry Project?
Susan: Prop 47 takes six low-level, nonviolent felonies—such as shoplifting, drug possession for personal use, writing bad checks—and makes them into misdemeanors. It then puts some of the money saved by not incarcerating so many people into drug treatment and mental health programs to help people stay out of trouble in the first place.
For me and the women of A New Way Of Life, Prop 47 would mean that we would not have had to go to prison. It would have meant that we would have gotten help for our problems with drugs and alcohol. It would have let us have clean records so we would not have to go through life with the burden of wearing the label "convicted felon" around our necks, dragging us down.
Dick and Sharon:This past week, a group of LA County officials—LA County District Attorney Jackie Lacey, LA City Attorney Mike Feuer, Superior Court Presiding Judge David Wesley, Supervisor Zev Yaroslovaky—announced a pilot program to begin diverting mentally ill, low-level offenders to treatment rather than jail. Does that give you hope?
Susan: It's going to be a selective process. Historically, when we see these selective processes, my people will be selected out. Poor people, people of color tend to be left out. I hope that's not true here. I pray that's not true. But that's my fear.
Prop 47 doesn't have those problems. Voting Yes on Prop 47 will benefit all people—people of color, poor people, everyone. It's all in the design.
Dick and Sharon: Your work is gaining growing recognition, locally, statewide, and nationally. What have you been up to lately?
Susan: I just took a van load of "Liberated Lifers" to visit the Board of Parole Hearings in Sacramento to report on the people who have been released. It was a real roller coaster ride. When we were there, we saw dozens of families pleading to have their loved ones released so they could come home to die. These were inmates who are diagnosed with terminal illnesses—frail, in wheelchairs, with just months to live.
Then after the families had made their pleas, it was heartbreaking to see the DAs protest the release of these dying men and women. Why would they do that? How could someone who is frail - wheelchair bound with only months left to live still be considered a threat to society? I guess that's just where their hearts are.
But then it was so heartwarming to have our "Liberated Lifers" show what good, productive lives they are leading now that they've been released. Thankful people, working in their communities, doing good things with their lives, paying it forward. It's what my life is about.
Dick and Sharon: In Sacramento, at the County Board of Supervisors, with the LA City Council, we see movement on criminal justice issues. Moves to equalize penalties for crack and powder cocaine, use of split sentencing, diversion efforts for mentally ill inmates. Do you see a trend here?
Susan: Yes, I follow these issues closely, but I don't believe they're going to find a solution to the problem, the real problem. Legislatures and public officials are doing what they can to make incremental changes. And that's good. But to make a real difference, the people—you and I and all the people we know—have to make bold, progressive changes, fundamental changes.
Our Justice On Trial Film Festival is one step in that direction. It asks people to be conscious, to get involved in the change that needs to be made. We hope many of our allies across Southern California will show up to celebrate, network, and strategize.
Dick Price and Sharon Kyle
(Full Disclosure: The LA Progressive is co-organizing the Justice On Trial Film Festival with A New Way of Life Reentry Project)