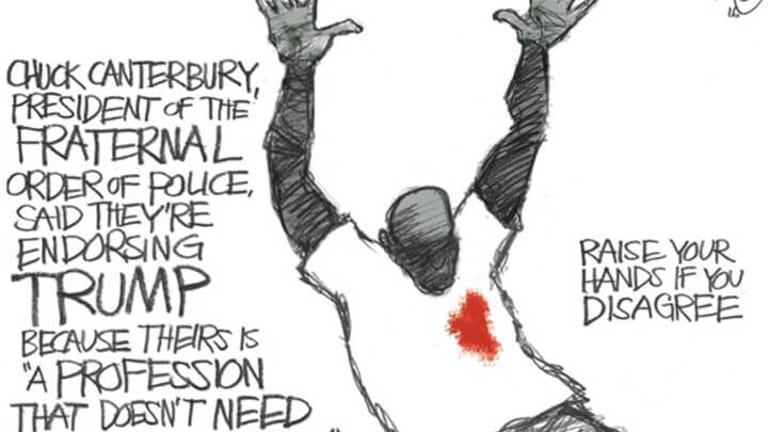 Lawless Police
Sharon Kyle: At least 85,000 law enforcement officers across the United States have been investigated or disciplined for misconduct over the past decade for violations including rape and molestation.
On April 25, 2019, USA TODAY published an article that stated, "at least 85,000 law enforcement officers across the USA have been investigated or disciplined for misconduct over the past decade". The article goes on to describe some of the behaviors that led to the disciplinary actions. Beating members of the public, planting evidence and using their badges to harass women were among the few listed.
In the piece, Dan Hils, president of the Cincinnati Police Department's branch of the Fraternal Order of Policemen union, reminds readers that there are more than 750,000 law enforcement officers in the country and the article emphasizes that most law enforcement officers are law abiding. But the report lists a chilling number of alleged abuses including 22,924 investigations of officers using excessive force, 3,145 allegations of rape, child molestation and other sexual misconduct and 2,307 cases of domestic violence by officers. And this is not a comprehensive list because a large contingent of states do not disclose this information including the nation's largest, California.
The report went on to say that the officers lied, stole, dealt drugs, drove drunk and abused their spouses while generally avoiding public scrutiny because powerful police unions and their political allies work to maintain special protections for law enforcement personnel – protections that don't exist for civilians accused of the same abuses. These special protections result in some records being shielded from public view, or even destroyed.
The USA TODAY article can be found here Police Misconduct. It is a must read and frankly, I was surprised to see a report of this nature in a publication that has such nationwide appeal.
Much of the research that supports the findings in the article was conducted by 100-plus affiliated newsrooms and the nonprofit Invisible Institute in Chicago. The Invisible Institute is a journalism production company on the South Side of Chicago. Their mission is to enhance the capacity of citizens to hold public institutions accountable.
For more information about the Invisible Institute, click Invisible Institute.
Sharon Kyle
Publisher, LA Progressive