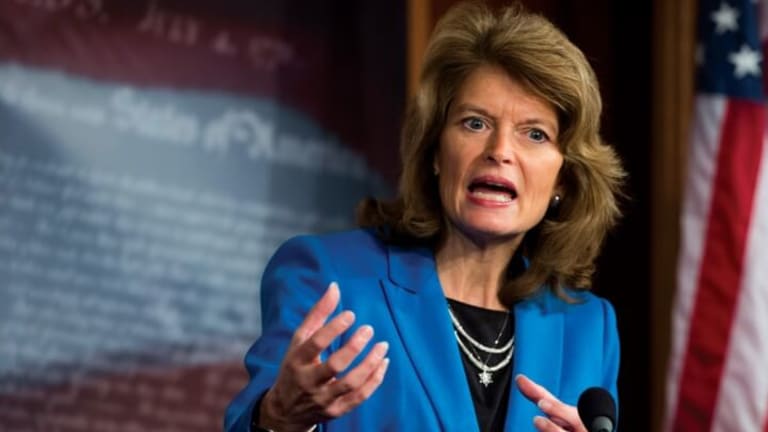 What Murkowski Saw That Collins Ignored
Michael Hertz: Murkowski concentrated on the "appearance of impropriety" as the standard, while Collins focused on the presumption of innocence
The long, dismal train of hearings, investigations, and arguments about Brett Kavanaugh is over. But there are many things worth ruminating over, not the least of which is why Susan Collins, Republican Senator from Maine, voted to confirm Kavanaugh, while Lisa Murkowski, Republican Senator from Alaska, voted against confirmation.
As the confirmation hearings drew to a close, even after the hearings involving Kavanaugh and Professor Christine Blasey Ford, Senators Collins and Murkowski were among four Senators whose votes were uncertain.
Senators Susan Collins of Maine and Lisa Murkowski of Alaska are often thought of and written about in tandem. They are two of just five Republican women in the Senate. And they are more or less what's left of the once large faction of moderate Republican senators, and even that's a stretch given their overall voting records (according to FiveThirtyEight, Collins has voted with Donald Trump 79 percent of the time, while Murkowski has toed the MAGA line on 83 percent of votes). They did (together with the late John McCain) play a large role in sinking last year's Obamacare repeal effort, and nearly brought down controversial Education Secretary Betsy DeVos (Vice-President Mike Pence had to break a tie to secure her confirmation). Together they also helped their party pass tax cut legislation later in 2017.
"But most notably, Collins and Murkowski are the rare Republican elected officials who support abortion rights: after a couple of House retirements in January, the two women will be the last two pro-choice Republicans in the entire Congress, representing the roughly one-third of rank-and-file Republicans who want to keep abortion legal." In other words, these two Senators have fairly harmonious views, particularly in connection with women's rights, such as abortion. And one of the central disputes about Kavanaugh has been his views on abortion.
Thus, even though neither Senator gave any hint of their views on the candidate, the expectation was that they would probably have similar views. This guess was supported by the decision, late in the process, to delay the procedure for a further FBI investigation of information that arose as a result of the testimony of Prof. Ford and similar accusations to hers from Deborah Ramirez and Julie Swetnick. It was Senator Jeff Flake, Republican of Arizona, who pushed his party to agree to the delay. However, Senators Collins and Murkowski "both supported Flake's call for an FBI investigation on Friday, and both have been inundated with calls, emails, threats, and pleas from people who want them to block Kavanaugh's nomination." As the nation anxiously awaits the results of an FBI investigation into multiple sexual assault and misconduct allegations against the nominee, there seems to be a general concensus that the outcome of the [FBI] probe only matters to these two female Republican senators."
Murkowski concentrated on the "appearance of impropriety" as the standard, while Collins focused on the presumption of innocence
Thus, it certainly came as a surprise to many when Collins announced that she would vote for confirmation while Murkowski announced that she would vote against it. Furthermore, each of the two Senators gave a lengthy explanation for her decision. Collins "said she'd found Christine Blasey Ford's testimony that Kavanaugh sexually assaulted her in the early 1980s to be "sincere, painful, and compelling," but cited "the lack of corroborating evidence" as a major reason why she is not convinced Kavanaugh was involved in the assault." A full transcript of her speech is here.
Murkowski's speech was not as long, and it contained several references to Collins' speech. Murkowski quoted "[t]he Code of Judicial Conduct Rule 1.2 [which] requires that a judge 'act at all times in a manner that promotes public confidence in the independence, integrity, and impartiality of the judiciary, and shall avoid impropriety and the appearance of impropriety.'. . . After the hearing that we all watched last week, last Thursday, it became clear to me, or it was becoming clearer that that appearance of impropriety has become unavoidable."
In other words, Murkowski concentrated on the "appearance of impropriety" as the standard, while Collins focused on "[t]he presumption of innocence [which] is relevant to the advice and consent function when an accusation departs from a nominees otherwise exemplary record." Collins said nothing about the angry manner in which Kavanaugh addressed the Democrats during his opening statements, for example. Nor did she address the statements that Kavanaugh made which some commentators viewed as perjury.
It should be pointed out that retired Supreme Court Justice John Paul Stevens, a Republican appointee, took the unusual step to stating his own opinion of Kavanaugh. "Stevens previously praised Kavanaugh in his 2014 book Six Amendments: How and Why We Should Change the Constitution. "At that time, I thought (Kavanaugh) had the qualifications for the Supreme Court should he be selected," Stevens said Thursday, according to the Post. "I've changed my views for reasons that have no relationship to his intellectual ability … I feel his performance in the hearings ultimately changed my mind." In other words, Murkowski agreed with Stevens.
Prior to her speech, I usually felt that Collins was an evenhanded person, not given over to decisions made on immoral bases. That being said, I could not understand why she didn't reach the same conclusion as Murkowski, which I feel was a very evenhanded approach and certainly correct under the circumstances. In my view, an apolitical, rational senator would reject Kavanaugh, simply on the ground that there were too many indicators of impropriety, and therefore the Senate should not take a chance on him in such an important position. I thought Collins would take that approach.
Much to my surprise, I learned that the George Bush family was probably instrumental in swaying Collins. One article I read states that "Collins is an honorary member of the Bush family," while "Kavanaugh, too, has longstanding ties to the Bush family." The article outlines the long-standing relationships of both Kavanaugh and Collins to the Bush family. "Fast-forward to Kavanaugh's nomination to the Supreme Court. In the weeks after Kavanaugh was accused of sexual assault during his high school and college years, Bush personally called wavering senators, lobbying on the nominee's behalf. Collins, who had said she would not vote to confirm a Supreme Court justice who would overturn Roe v. Wade, was one of those wavering senators.
In August, HuffPost reported, citing a source close to Collins's staff, that Collins had assured the White House that she would support Kavanaugh if he were nominated. (She has denied that.) Other articles reported that George W. Bush had telephoned Collins several time to assure her that Kavanaugh was an appropriate choice.
Michael Hertz