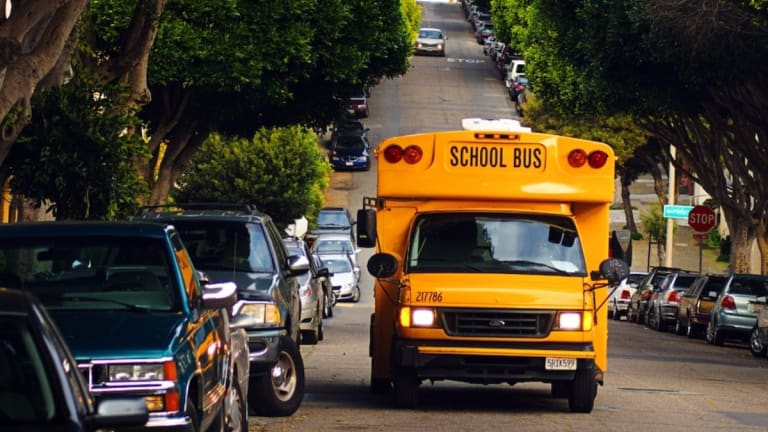 Parkland Parents Turn to Activism
They organized a fleet of 52 yellow school buses dubbed the 'NRA Children's Museum that formed a mile-long procession to Sen. Ted Cruz's house
Today Michael J. Satz, the lead prosecutor in the sentencing trial of Nikolas Cruz, the confessed Parkland murderer of the 17 murdered Marjory Stoneman Douglas High School students said, "I'm going to speak to you about the unspeakable". Day after day we read about more unspeakable acts of violence including the most recent shootings on July 18th. Over the years various survivors and parents of unspeakable acts draw attention to the ongoing holocaust of deaths caused by our excessive ownership of guns.
One of the most outspoken voices is Manuel Oliver. He and his wife, Patricia, lost their son, Joaquin when he was killed at Marjory Stoneman Douglas High by Cruz in 2018. Manuel and Patricia Oliver founded a non-profit advocacy group called "Change the Ref' that is designed to help young people speak out against the violence and to work as activists. 
Recently Oliver managed to interrupt Biden while he was making a speech about the gun legislation that just passed. Oliver yelled out "You have to do more". He could be heard shouting from the audience during Biden's remarks celebrating the passage of the Bipartisan Safer Communities Act, which provides funding for crisis intervention and mandates due process procedures for states with red flag laws. Oliver wants a White House Office dedicated to Gun Violence Prevention and to appoint a gun czar. Biden allowed him to speak but Oliver was escorted out. Biden said "This legislation is real progress but more has to be done. The provision of this new legislation is going to save lives and it's proof that today's politics we can come together on a bipartisan basis and get important things done. Even on an issue as tough as guns." Many gun control activists believe that this current legislation has not gone very far to prevent mass shootings.
This week Oliver and his non-profit created a message to the world and particularly to Senator Cruz who has been reluctant to support any anti-gun legislation leaning toward security in schools rather than background checks.
Change the Ref organized a fleet of 52 yellow school buses dubbed the 'NRA Children's Museum that formed a mile-long procession to Sen. Ted Cruz's house in Houston on Thursday morning — 4,368 empty seats to honor the number of children killed by gun violence since 2020.
"It's partially with the intention that some people will think this is truly an NRA museum," Oliver told BuzzFeed News.
The first bus carried items from school shooting victims, including a pair of worn-out checkered Vans from 15-year-old Gracie Muehlberger, killed at her Santa Clarita high school in 2019; a kindergarten graduation card with a smiling teddy bear on it, awarded to Sandy Hook victim Chase Kowalski; and a ​​LeBron James Miami Heat jersey adored by Joaquin Oliver, who died in the Parkland school shooting in 2018. The top of every bus also lists the city and date of the site of mass shootings that took place in America since 2020.
Oliver challenges the status quo and spoke about the way we speak about these atrocities.
"It's been a while that I've been calling out that using the words 'celebration,' getting together, it's like we're going to a party, to a wedding today, you know, we all received invitations. And meanwhile, you can see these mothers in Uvalde that just saw how their kids were massacred inside a school," Oliver said in an interview with CNN.
We each must use our skills and commitment to prevent gun violence to pressure  Congress, particularly given the rulings by SCOTUS allowing for more relaxed gun laws. 
The Olivers work has made a difference. Manuel Oliver uses his artist training and guerilla advertising instincts to focus on his son, Joaquin, the sixteen other lives lost during the Parkland school shooting, and the more than forty-thousand victims of gun violence in the US each year. Manuel's biggest project has been a year-long art installation for which he and his team created twenty-two murals, sculptures, 3D printed likenesses, and paintings of Joaquin all over the country: each feature seventeen holes punched through the portraits to represent every life lost in the Parkland school shooting. Oliver would tell us to do something and vote for politicians who understand the horror that is continuing to happen in the US.