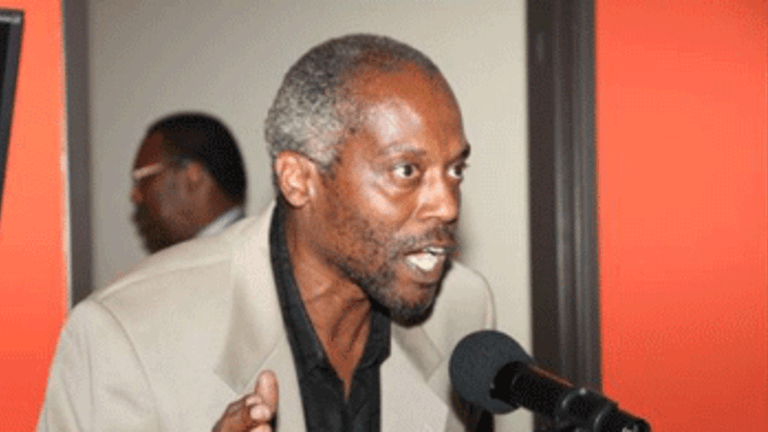 Prisoner Reintegration: Helping Those Trying to Help Themselves
Ron Kaye: The conversation that started in Pasadena is long overdue. The failure of locking people for long sentences in overcrowded conditions without effective rehabilitation and support programs was clear a long time ago.
District Attorney Steve Cooley warned prison realignment would dump thousands of dangerous criminals onto our streets and trigger a crime wave, so he threatened to throw the book at every felony defendant to keep them locked up as long as possible.
Sheriff Lee Baca seized on the controversy of realignment to plea for $1.4 billion to rebuild and expand county jails – at the same jail his deputies were being exposed for their brutal and inhumane treatment of prisoners, something that has gone on unchecked for decades.
True to form, L.A. Mayor Antonio Villaraigosa simply stuck out his hand and begged for money to hire 150 cops to closely track every convict freed early under Gov. Jerry Brown's plan to reduce overcrowding in state prisons as mandated by the U.S. Supreme Court.
The idea of actually offering help to the formerly incarcerated and reducing the 70 percent recidivism rate never occurred to any of these political heavyweights – at least they never publicly uttered a word about it.
But from Lynwood to Antelope, hundreds of caregivers with non-profits, probation officers and even police commanders were working hard to actually deal with the influx of paroles by connecting them to drug treatment, job training and support groups to give them at least a fighting chance to stay out of trouble.
It was that kind of thinking that bought two dozen people to Pasadena last week to launch the Los Angeles Reintegration Council as a countywide group that would share data and insight into what is working and what it isn't, and to collaborate in working to create 10 to 15 regional organizations providing coordinated programs to help parolees.
Pasadena was chosen for good reason.
Two years ago, the Pasadena Police Department working with the Flintridge Center, an incubator of non-profits, and other community groups set up an innovative program called PACT – Pasadena Altadena Community Team.
It is the model for what reformers hope to achieve, bringing police and sheriff's deputies together with caregivers and support organizations and using an outreach program to identify the needs of paroles and get them help – if they are ready.
"PACT does work," Flintridge Center outreach worker Mark Franco told the group at the outset. "These people have done for me what the Department of Corrections didn't do in 22 years."
Instead of adding to what he described as his own long, long rap sheet, Franco now spends his days connecting with parolees wherever they are, which is why he walks, rides his bike and takes public transit to move about so he can get in touch with a lot of people who have fallen through the cracks and could be guided to agencies that offer support.
'When they ask me how I get around, I say I take the 210 – two feet, 10 toes," he quipped.
Franco set the tone of the meeting for what needs to be done: Aggressive outreach combined with individualized support available from community-based and faith-based organizations and government.
"They have to be ready," Franco said. "Some want it. Some don't. Some just want a quick fix."
The target group for early release without minimal or no supervision is the NONs – non-serious, non-sexual, non-violent offenders – and they are the most likely to be able to benefit from help, various participants in the meeting said.
"We are trying to reform a broken system," said Nyabingi Kuti, a community organizer and activist with the MLK Coalition who has been working with probation officers and community groups to create a groundswell for change in policies at the local and county government levels and to get at least some of the funding channeled into programs that support reintegration efforts.
"We need a united front to get them to listen."
He and Brian Biery, community organizing director for the Flintridge Center, were instrumental in putting the meeting together to start the process of building support.
Pasadena Deputy Chief Darryl Qualls and Officer Anthony Russo were on hand to describe the city's commitment to therapeutic efforts to help, even bringing along outreach workers on routine searches of parolee homes where they can show the ex-cons and their families a caring face instead of the iron fist of law enforcement.
"Law enforcement support is vital," Qualls said. "We can give legitimacy to your efforts."
Biery summarized what participants identified as their action plan: Develop a resolution for cities to adopt as their commitments and to pressure the County Board of Supervisors, advocate for more funding for programs that work, collaborate closely with each other, develop better data on what efforts are working and what aren't and use the Pasadena PD as a model for community-law enforcement relationships to get buy-in from other police agencies.
"The angle for them is public safety. We're helping you to do your job by helping individuals to make the right decisions in these crucial moments so that they are supportive, so the community is safer and there is less risk to your officers," Biery said.
"This is the beginning of a conversation … about what we need to do as community members to ensure that reintegration and re-entry actually happen."
The conversation that started in Pasadena is long overdue. The failure of locking people for long sentences in overcrowded conditions without effective rehabilitation and support programs was clear a long time ago.
It is only now when the state can no longer afford to pay $50,000 a year per inmate or six-figure salaries for prison guards that we are finally beginning to look at how to help.
Ron Kaye
Ron Kaye LA