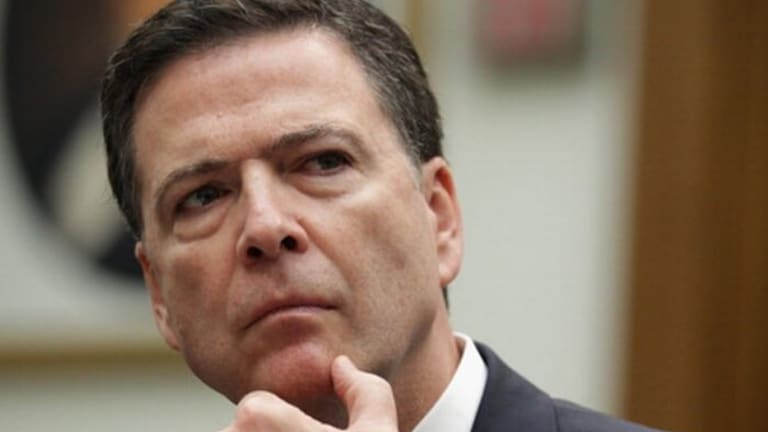 FBI Director: "Everybody's a Little Bit Racist"
Cheryl Dorsey: Evidence is piling up of police officers who use excessive force on non-combative individuals.
In a recent speech on relations between police and blacks, FBI Director James Comey echoed what members of the black and brown communities have complained about for years: Some police officers enforce the law with a racial bias that is "brutally unfair to disfavored groups." It is for this reason that retired and former black and brown police officers have joined together to create the National Coalition of Law Enforcement Officers for Justice, Reform and Accountability (NCLEO).
NCLEO consists of approximately two dozen law enforcement officers from police departments across the nation, including the police departments of Los Angeles, St Louis, Albuquerque, New York City, Washington DC Metro, Philadelphia, and Brockton, Massachusetts, as well as the United States Marshals Service.
Evidence is piling up of police officers who use excessive force on non-combative individuals.
Evidence is piling up of police officers who use excessive force on non-combative individuals.
Witness Police Officer Eric Parker of the Madison, Alabama, Police Department. Responding to a 9-1-1 call by a resident who reported a "skinny black guy" he had never seen in the neighborhood before, Parker detained 57-year-old Sureshbhai Patel. Factually, Patel is Hindu.
This discrepancy in the suspect's purported ethnicity seemingly did not give Parker pause. After a brief conversation with Patel, a police dash-cam showed Parker slamming Patel violently to the ground, leaving him partially paralyzed and requiring spinal surgery. Parker has since been fired and is facing a third-degree assault charge.
Then we have Seattle Police Officer Cynthia Whitlach , a white female officer who, without probable cause, detained and harassed a senior citizen black man, 70-year-old William Wingate. Thankfully, Whitlach's in-car camera ultimately verified that Officer Whitlach lied and falsely arrested Wingate, a veteran, when she alleged that he had been "swinging a golf club at her police car." Wingate was eventually exonerated - but not before he was forced through the indignity of the booking process.
So when FBI Director Comey says, "We must better understand the people we serve and protect -- by trying to know, deep in our gut, what it feels like to be a law-abiding young black man walking on the street and encountering law enforcement," the NCLEO applauded Comey's honesty and candor.
In a televised discussion on race relations with former FBI Assistant Director of the Criminal Investigative Division Ron Hasko, I agreed with Comey's assessment that "everybody's a little bit racist." In the discussion, Director Hasko and I then offered solutions as to what should happen next on police departments nationwide to deter errant officers.
Later this month, on February 25th, NCLEO will meet with Congressman John Lewis to further the discussion on improving race relations. This assembled a group of distinguished and decorated law enforcement professionals, all of whom have been advocating on behalf of "disfavored groups" in their respective communities, is unprecedented. Look for more and expect much as NCLEO works to enlighten and empower communities on a national level, collaborate with victims' families, leaders of the BlackLivesMatter movement, and provide real world solutions from an insider's perspective to political leaders and those involved in the President's Task Force on 21st Century Policing.
Cheryl Dorsey
Black & Blue