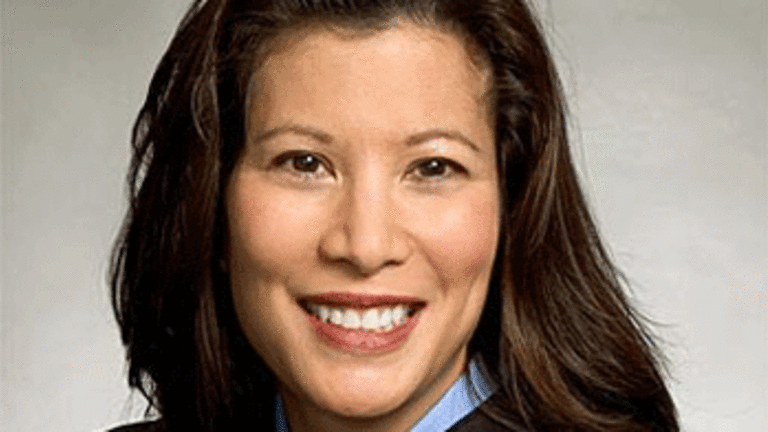 Replacing the Death Penalty
Andy Love: Being on the front lines, capital defense practitioners have experienced first hand the unfairness, arbitrariness and unreliability of California's capital punishment scheme.
Desperately Seeking Obsolescence: Capital Defenders Hope To Replace The Death Penalty
This Presidents' Day weekend, criminal defense attorneys, investigators and experts will gather at the Monterey Conference Center, as they have done for the past 25 years, to develop and hone their skills in death penalty cases. The Capital Case Defense Seminar, sponsored by two stalwart organizations, the California Attorneys for Criminal Justice and the California Public Defenders Association, draws well over a thousand practitioners every year.
It is hoped, however, that this year will be the last, as many of the attendees join others around the State in supporting the SAFE California Act, a voter initiative which calls for replacing the death penalty with life without the possibility of parole. The push for gathering signatures to put SAFE California on the November 2012 ballot is in its final stages and there is cautious optimism with polls showing a majority of Californians support the measure.
In the early 1980s, when California's death penalty (reinstated in 1977-78) was just gearing up, the Seminar was a far more modest gathering of a few hundred people, and could be held at the much cozier confines of Asilomar Conference Grounds. But with thousands of capitally-charged cases over the years and a growing death row population (now more than 700 -- twice as many as any other state), a much larger facility was required to accommodate the expanding number of lawyers, paralegals, mitigation specialists, investigators and experts needed to ensure that cases with such high stakes are provided competent representation. Indeed, the expansion of the Conference is a reflection of the enormous costs in maintaining what has been described by judges as well as former wardens and prosecutors, as a bloated, broken, wasteful system.
If there is to be a death penalty then defense teams must be funded sufficiently so they can adequately develop and challenge evidence so that judges and juries making life and death decisions are adequately informed about the circumstances of the crime as well as the defendant's background and history. But this doesn't come cheaply, and together with the costs associated with the prosecution -- whose resources outstrip the defense -- as well as for housing death row inmates, the tab comes close to $200 million a year, according to an exhaustive study released last summer.
And for what? The report, by Arthur Alarcon, long-time judge of the Ninth Circuit Court of Appeal, and law professor Paula Mitchell, concluded that "since reinstating the death penalty in 1978, California taxpayers have spent roughly $4 billion to fund a dysfunctional death penalty system that has carried out no more than 13 executions." As the California Commission for the Fair Administration of Justice concluded after its extensive review in 2008 of the state's death penalty system, death sentences are unlikely ever to be carried out (with extremely rare exceptions) because of a process "plagued with excessive delay" in the appointment of post-conviction counsel and a "severe backlog" in the California Supreme Court's review of death judgments. According to CCFAJ's report, the lapse of time from sentence of death to execution constitutes the longest delay of any death penalty state.
This has led Tani Cantil-Sakauye, after one year as the Chief Justice of the State of California, to conclude that the state's capital punishment system is "not effective" and requires "structural changes" that the State cannot afford. Her predecessor, Ron George, who was Chief Justice for 15 years, came to the same conclusion, describing California's death penalty scheme as "dysfunctional."
A recent New York Times editorial explained that, "California's system of government-hobbled-by-referendum" means that the only way to replace the death penalty is by a voter initiative. As noted above, signatures are currently being gathered to put the SAFE California Act on the November 2012 ballot. If it passes it would replace California's multi‑billion dollar death penalty with life imprisonment without parole and require those convicted of murder to work and pay restitution to victim families through the victim compensation fund. It would also set aside $100 million in budget saving for local law enforcement for the investigation of unsolved rape and murder cases.
A benefit to support the SAFE California Act campaign is being held during the Capital Case Defense Seminar on Saturday February 18, 6 - 8 pm, at the Portola Hotel & Spa. (All are welcome.) Speakers will include two of the most brilliant, dedicated and eloquent death penalty lawyers in the country, Steve Bright and Bryan Stephenson, as well as Jason Baldwin, one of the wrongfully convicted West Memphis Three. (Click here for more information about the event, and click here to learn more about the SAFE campaign.)
It is not as ironic as it may seem that capital defense practitioners who have devoted their lives and careers to death penalty cases are trying to make their jobs obsolete. Being on the front lines they have experienced first hand the unfairness, arbitrariness and unreliability of California's capital punishment scheme. They know that the imposition of death sentences does nothing to make us safer, and they understand that the resources wasted on this broken system can be far better used during this time of fiscal crisis. And they will happily do without the intensity and unrelenting pressure of litigating cases that are literally a matter of life and death -- even if it means having to find a new line of work.
Andy Love
Fair and Unbalanced