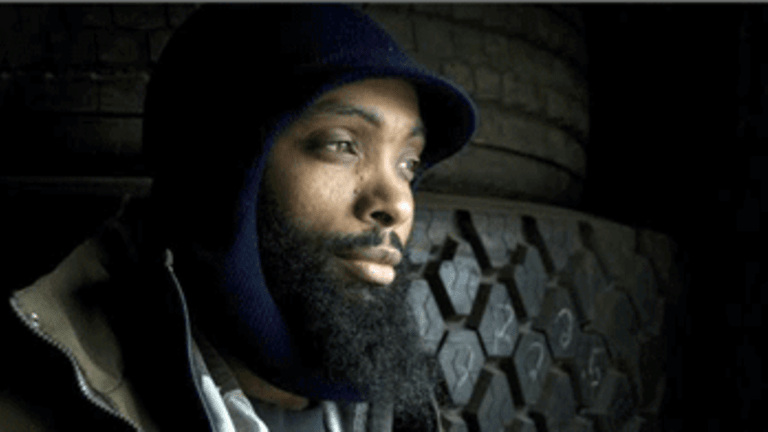 The Cooler Bandits: The New N-Word Is Felon
The Cooler Bandits follows four friends struggling to re-enter society after 20 years in prison, only to confront their future in the old neighborhood.
Documentary The Cooler Bandits exposes the drama of felons re-entering society after 20 years in prison
The Cooler Bandits follows four friends struggling to re-enter society after 20 years in prison, only to confront their future in the old neighborhood. Told through lyrical verite footage, poetry, prose and the music of the streets, this feature documentary with companion book provides candid first person accounts inside the lives of four felons to illuminate the personal and societal devastation that our criminal justice policies have spawned. Professional photographer John Lucas created a film to humanize the plight of those who have 'paid their dues to society,' but still wear the brand of felon for the rest of their lives.
We are close to completing production and are seeking tax-deductible donations to begin postproduction.
Welcome to the United States: The World's Biggest Jailer. The US has the highest rate of incarceration of any country in the world. According to 2003 US Department of Justice estimates, one in three African-American males can expect to go to prison.
Communities of color have been disproportionately affected. Black non-Hispanic males had an imprisonment rate (3,119 per 100,000 U.S. residents) that was more than 6 times higher than white non-Hispanic males (487 per 100,000), and almost 3 times higher than Hispanic males (1,193 per 100,000)
The Cooler Bandits personalizes these statistics through the story of Charlie, Poochie, Donovan and Frankie. We walk with them from childhood through their teenage stint as the Cooler Bandits, then decades in prison, and the slow, painful climb back, trying to rebuild a normal life. We experience the impact on their parents, siblings, girlfriends and children. Their saving grace is the lifelong friendship that sustains them inside prison and out. In a world that puts every obstacle in their path, they are their own salvation.
The Cooler Bandits consultant is Michelle Alexander, author of The New Jim Crow: Mass Incarceration in the Age of Colorblindness, and a longtime civil rights advocate and litigator. She won a 2005 Soros Justice Fellowship and now holds a joint appointment at the Kirwan Institute for the Study of Race and Ethnicity and the Moritz College of Law at Ohio State University.
Field Poet R. Dwayne Betts will compose poetry and prose inspired by the Cooler Bandits. At sixteen, he was sentenced to nine years in prison, where he became a poet and educator. His first book, the memoir A Question of Freedom tells his story of literature, insanity and finding manhood in prison. In 2010 Betts received the NAACP Image Award for Literary Debut and a Soros Justice Fellowship.
The Justice Policy Institute will spearhead community outreach. JPI is a national nonprofit organization that reframes the conversation around justice for all, and advances a new paradigm for improving the well-being of all people and communities. Through a combination of groundbreaking research, communications strategies and technical assistance, they inform advocates, policymakers and the media about fair and effective approaches to justice and community well-being.
Donations are 100% tax deductible as a charitable gift. Donors may contribute in $20 increments by clicking Support Our Film at: coolerbandits.com (For example, Quantity 5 = $100.)
Larger donations may be sent to -
From the Heart Productions (Attn: Cooler Bandits)
1455 Mandalay Beach Rd
Oxnard, CA 93035
Thank you to the LA Progressive community for your support and your dedication to justice for all!
Sincerely,
John Lucas john@coolerbandits.com
Directors
The Cooler Bandits