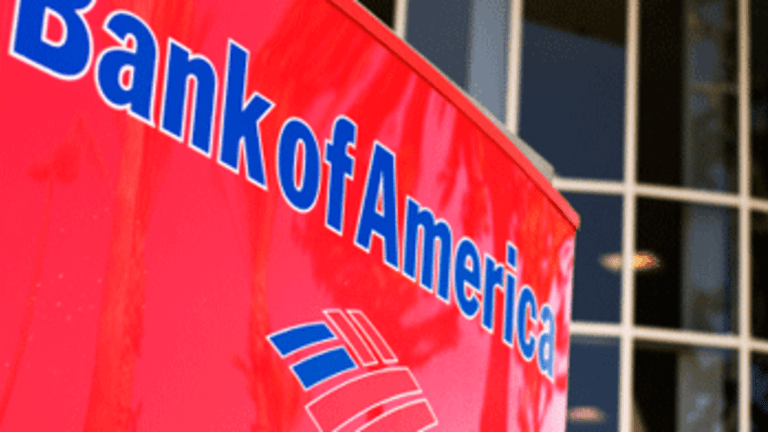 Bank of America's Cut of Unemployment Checks
Leonard Isenberg: Did it really have to be so difficult or was this just a hidden incentive to debit card users to let the money just sit on the debit card, where B of A could continue making the float interest?
As many of you might already know from having followed my escapades with public education corruption at Los Angeles Unified School District, I have been on unemployment since December 2010, when the District put me on unpaid administrative leave in the unnecessarily protracted process trying to force me out of my profession as a teacher. From when I first applied, the unemployment folks at the State of California were already singing the praises of the soon to be rolled out Bank of America Visa debt card system.
The plan was simple: Instead of the State of California having to mail out 1.2 million checks every two weeks, they were turning the process over to B of A. The Employment Development Department at the State of California would simply turn all the unemployment payments over to B of A and they would put it on your new B of A debit card. You were not given a choice and nobody bothered to explain why EDD)could not at least offer you the option of direct deposit to your savings or checking account, instead of giving it all to B of A and there debit card system.
After the new debit card system was up and running, I went to the B of A site devoted to this state unemployment scheme, because I wanted to have the money transferred out immediately and into my checking account. This was no easy transaction to accomplish. After navigating the rather obtuse instructions that the late Steve Jobs would have had trouble with, I learned that I could put in the request for automatic deposit from the B of A debit card this time, but that I would have to come on the site and go through the same nonsense again after my next unemployment payment, if I wanted B of A to automatically transfer the money in the future off the debit card.
Did it really have to be so difficult or was this just a hidden incentive to debit card users to let the money just sit on the debit card, where B of A could continue making the float interest on the huge amount of money that the State of California was putting into this system every two weeks.
And of course, this was not the only float that B of A was making; there were as many as four days between the time that the EDD of California transferred the funds and B of A said they were available for transfer into your checking or savings. In an American society that is presently in the throes of the biggest economic crisis since the Great Depression, is it a wise function of the State to give people already living on the edge without a job more plastic to get in trouble with?
Since increased profits at any social cost is the raison d'etre of every corporation in defining its well being, I couldn't help but watch "capital starved" (think Dracula or see Ethan Hawke in Daybreakers). B of A has engaged in actions that in the near past would have been considered chump change for such a powerful entity. And yet, trying to get a $5 fee for usage of a B of A debit card, which was overturned, seemed right in the spirit of this gift to B of A from the State to handle the total amount paid to 1.2 million unemployed.
In doing the math, I multiplied my maximum $1800 a month unemployment payment times 1.2 million unemployment compensation recipients and came up with the figure of $2.16 billion a month that B of A got to churn through its debit system. Then, I conservatively divided by two, assuming that all those receiving unemployment did not get paid at the top $1800 amount. This gave me $1.08 billion for B of A to play with, thanks to the State of California.
Now, even though the interest rate is presently quite low, I can tell you I wouldn't mind the state letting me handle all unemployment checks, since I don't think the cost of giving debit cards to unemployment recipients or the other transactions required in doing this business could in any way impact what has to be a rather large gift that California has given to B of A. Do you think some of the people in Sacramento might have been lobbied rather hard to get this plum?
And so the hallmark of our times is a complete lack of transparency in self-dealing transactions like the B of A unemployment debit card sleight of hand that on a regular basis has come to ignore what is best for the public good by merely exchanging the word "public" to "corporate."
Leonard Isenberg
Perdaily