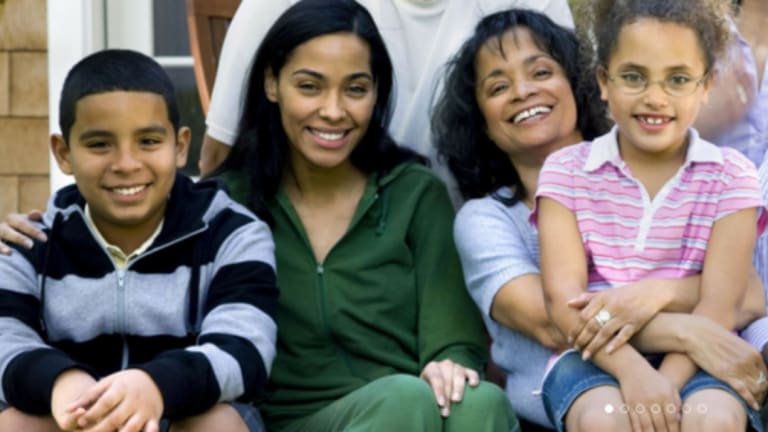 Scotus Rules That Religious Child Welfare Groups May Discriminate against Same-Sex Couples
John Kelly: Now, Catholic Social Services is free to refuse home studies for foster and adoptive candidates who do not meet its view of an acceptable family unit.
In a widely watched case focused on the rights of religious groups to discriminate in child welfare work, the U.S. Supreme Court ruled Thursday that a Philadelphia service provider can continue to restrict its home studies for foster care and adoption to only those couples meeting traditional heterosexual standards.
The unanimous decision in Fulton v. City of Philadelphia found that by requiring Catholic Social Services to approve the homes of same-sex couples, it had violated the faith-based organization's First Amendment rights.
The city's actions, Chief Justice John Roberts wrote for the majority, burdened the service group's "religious exercise by forcing it either to curtail its mission or to certify same-sex couples as foster parents in violation of its religious beliefs." 
Faith-based organizations were quick to celebrate the ruling of the court, calling it a victory for religious rights, while those championing the rights of LGBTQ families described it as a limited, but discriminatory move. 
Becket, the nonprofit litigator that argued for the petitioner Catholic Social Services (CSS), hailed the decision on Twitter as "a huge victory," saying that "it ensures that religious groups like Catholic Social Services — who serve kids regardless of their race, religion, sex, or sexual orientation — can continue their great work." 
Now, Catholic Social Services is free to refuse home studies for foster and adoptive candidates who do not meet its view of an acceptable family unit.
Bethany Christian Services, a major faith-based child welfare provider that does not exclude people referred to it based on the organization's religious beliefs, also supported the decision, calling it a reflection of the diverse nature of service work.
"The Supreme Court's ruling reaffirms the importance of diverse coalitions working together to meet the urgent needs of children and families across our nation," said Nathan Bult, Bethany's senior vice president of public and government affairs. "The convictions uniting the child welfare and faith communities are much stronger than our differences." 
The ACLU, which intervened in the case in support of Philadelphia, said in a tweet that "Today's decision does NOT create a right for other taxpayer-funded foster care agencies to discriminate. LGBTQ people are just as qualified to be foster parents as anyone else. There is no reason our families should be turned away from fostering children."
Christina Remlin, lead counsel for the nonprofit Children's Rights, called the national implications of the case "limited" because it focused on the individualized exemption to non-discrimination requirements available to the commissioner. 
Still, she said, Children's Rights is "disappointed that the ruling allows CSS to use taxpayer funds to discriminate against LGBTQ+ couples and sends a message to LGBTQ+ children that their rights are not protected and their identities are not valued."
Those positions were echoed by groups beyond children's rights circles, including Muslim Advocates and Americans United for Separation of Church and State. That group's President and CEO Rachel Laser described the Fulton ruling in a press release Thursday as a narrow decision that turned on the specific facts of the case, meaning that "religious extremists did not get the sweeping free pass they were seeking to discriminate wherever and however they want."
Although the Fulton case was widely followed in the child welfare field, the backdrop to the case lies in employment law. In the 1990 case Employment Division v. Smith, the Supreme Court held that a state could deny unemployment benefits to someone who was fired for using peyote, even though the drug was part of a religious ritual. The impact of that ruling was that state and local governments could require faith-based entities to follow laws that are generally applicable and do not target religious practice. 
The high court granted review of Fulton v. City of Philadelphia in February of 2020, and heard oral arguments just days after the November presidential election. The case centers on Philadelphia's enforcement of its Fair Practices Ordinance and non-discrimination policies as they relate to the city's contractor, Catholic Social Services. Citing religious objections, the service organization refused to screen and certify "same-sex" couples to be foster parents. 
The city currently contracts with the Catholic group for about $26 million in child welfare services, but prior to Thursday's ruling had severed its relationship with the organization on conducting home studies.
Now, Catholic Social Services is free to refuse home studies for foster and adoptive candidates who do not meet its view of an acceptable family unit.
The ACLU of Pennsylvania intervened in the case on behalf of two nonprofit advocacy groups supporting children in foster care and LGBTQ rights. Since then, CSS and its counsel, Becket, have approached federal and district courts for a temporary injunction, allowing them to continue the practice of disallowing LGBTQ parents to receive children in their homes. After repeated denials, they took the case to the Supreme Court and prevailed Thursday.
The constitutional questions involved in the Fulton case gave the court a wide berth to issue a narrow or sweeping ruling. One question dealt specifically with the child welfare field: "Whether a government violates the First Amendment by conditioning a religious agency's ability to participate in the foster care system on taking actions and making statements that directly contradict the agency's religious beliefs?"
Another question — "Whether Employment Division v. Smith should be revisited?" — allowed the court to consider overturning the 1990 employment law decision. Instead, it based its opinion largely on upholding this precedent as the standard on whether laws and policies incidentally impact faith-based groups, or target them. 
The court held that the city's non-discrimination requirement is not generally applicable because the city's child welfare commissioner has the ability to grant exceptions. The lower court had taken the view that Philadelphia's policies were generally applicable.
The question is not whether the City has a compelling interest in enforcing its non-discrimination policies generally, but whether it has such an interest in denying an exception to Catholic Social Services, the court said. Under the circumstances in the Fulton case, it found, "the City does not have a compelling interest" in refusing to contract with the religious organization.
John Kelly
The Imprint