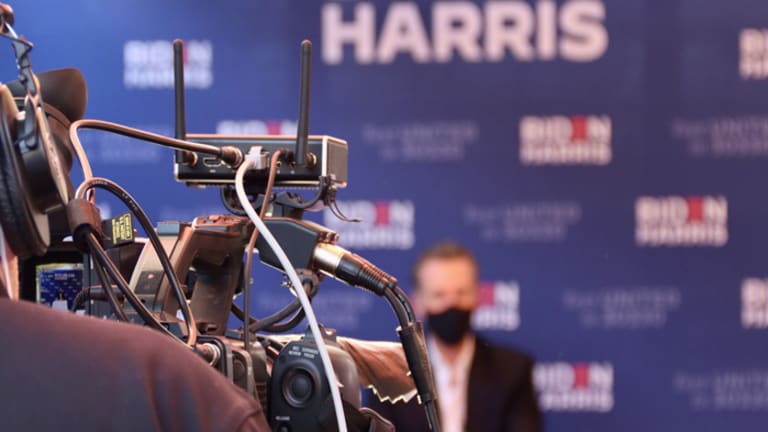 LGBTQ and Equality Voters Supported Biden/Harris
Carl Matthes: LGBTQ and Equality Voters strongly supported Biden/Harris and provided them, with the crucial boost needed in swing states across the country
America is moving ahead!
On Jan. 20, Joe Biden and Kamala Harris were inaugurated. Joe, the 46th President and Kamala the first woman and person of color as Vice-President. The historic election broke voter records and sets the country on a new course with new, better ideas.
Recently, President Biden committed to, "advancing LGBTQ equality, which will require undoing the harms caused during the last four years and by generations of discrimination."
I know this commitment is welcomed by our community and there is reason to believe he has the experience and drive to accomplish it. How? Biden set the national standard of accepting same-sex marriage in 2012 and, with President Obama, moved Marriage Equality over the finish line. According to the Human Rights Campaign (HRC), LGBTQ and Equality Voters strongly supported Biden/Harris and provided them, "...with the crucial boost needed in swing states across the country."
According to the Gay and Lesbian Alliance Against Defamation (GLAAD), "Biden and Harris is the most pro-equality ticket in history" and a "stark contrast to Trump/Pence."
Stark contrast?
What would be the difference? For instance, an obvious difference is President Biden's nomination of Dr. Rachel Levine as Assistant Secretary for Health at the Department of Health and Human Services. Dr. Levine would be the first openly transgender person appointed to a federal position and approved by the Senate.
Transgender folks have been a particular target of hate and discrimination by the right wing. From Black transwomen being murdered to bathroom access at schools for trans students, the attacks on our community have been disgraceful and a betrayal of the Constitution. Remember, we are guaranteed life, liberty the pursuit of happiness and equality under the law.
Some LGBTQ rights are part of a bigger picture, i.e., federal policies such as Voting & Racial Justice, Immigration, Adoption, Homelessness, Employment, Health Care with access to CoVid testing/vaccines, Housing and Justice (courts, policing and prisons.) Other LGBTQ pro-equality issues impact, specifically, our community: Passing the Equality Act, Make it easier for trans people to update government IDs, Combat violence facing Black trans women and State healthcare for LGBTQ youth.
LGBTQ and Equality Voters strongly supported Biden/Harris and provided them, with the crucial boost needed in swing states across the country
This past year, along with 350 prominent LGBTQ and civil rights organizations, UGLA signed a letter calling for "structural changes" in policing policies, procedures and actions by looking at police funding. (The letter is posted at https://www.hrc.org/blog/ lgbtq-organizations-call-for-transformational-change-in-policing)
Right-wing groups, police unions, law and order and gun groups immediately characterized these "structural changes" as "defunding the police." I certainly don't want that and I've not met anyone who would agree with not funding the police. Alphonso David, president of HRC, stated: "Ongoing police brutality and systemic racism have plagued this nation for generations and it's time we join together to say enough is enough. It is time we take urgent and immediate action for structural change, for divestment of police resources and reinvestment in communities. Every day the racial violence that has filled our television, computer and phone screens is a stark reminder of how far we still must go to ensure that the promise of America is not dependent on the color of one's skin."
I would add, nor is it dependent on sexual orientation, gender or transgender status.
And Uptown Gay and Lesbian Alliance is moving ahead. I'm pleased to announce that the UGLA Board has formed a Scholarship Committee to support and honor graduating high school seniors who have worked to secure equal and non-discriminatory treatment under the law for LGBTQ folks. The Board was inspired by the decades long work of Virginia Uribe, Gail Rolf, Project 10 and Friends of Project 10.
Leading the committee is Paul McDermott, UGLA Board member in charge of Outreach. Paul is an educator with over 50 years of teaching the classical languages and humanities at the middle school, high school, and university levels. He is also engaged in political activism and progressive politics. Other committee members are:
Ed Colacion, a native Angeleno, has been a leader in the public schools: 20 years as a Secondary Administrator and 12 years as a secondary bilingual Science and Health educator. He has a BS at Humboldt State University and a MA at UC Berkeley.
Rodney Hoffman taught computer science at Occidental College for decades. He is now retired.
Carl Matthes ED, Southwestern Youth Music Festival. General Chair of the Southern California Junior Bach Festival and a Cal Arts faculty member.
Robert Meier worked for LAUSD for 33 years as a teacher, counselor, administrator, and Director for Educational Options. He was active in Project 10 and a board member of Gay & Lesbian Allied Administrators. He is teaching in the Graduate School of Education at Pepperdine University Graduate School of Education and Psychology.
Herb Miller is originally from Rochester (NY); LA area since 1967. Former USC professor; retired after 35 years as corporate education consultant. Current interest in supporting youth in their realizing career aspirations, both within and outside our community.
Gail Rolf is a Retired LAUSD teacher and former Education Director, Friends of Project 10 Inc.
Due to the generosity of committee member Herb Miller, the committee is now able to work towards giving scholarships to at least four qualified graduating seniors. Four public high schools in Northeast Los Angeles: Eagle Rock, Franklin, Renaissance Art Academy and Sotomayer are being contacted. The application, criteria, funding and procedures are presently being produced and will appear on UGLA's website: UGLA.org.
Carl Matthes