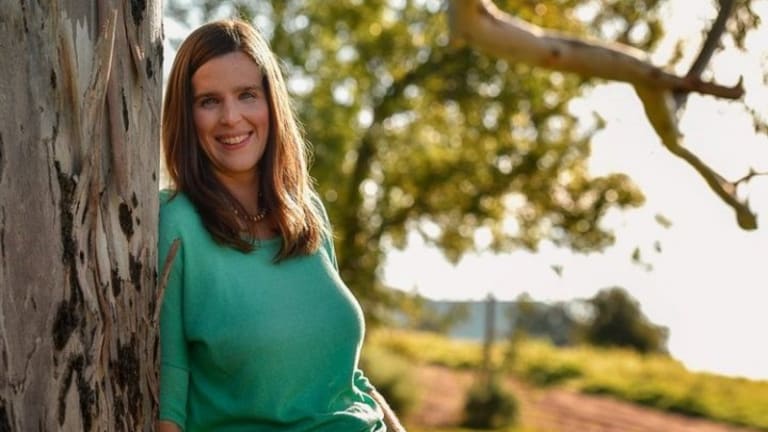 Let's Elect Loraine Lundquist, a Breath of Fresh Air for City Council
Hans Johnson: What Loraine needs most to win is more of the grassroots volunteer support and small-dollar donations that have made her push for a seat at the table so formidable so far.
So a scientist walks into City Hall, and what does she hear? Well, this is not a joke. If the better angels of L.A. voters win the argument with apathy and cynicism over the next two weeks, the answer soon may be this: "Welcome, Council Member!"
Dr. Loraine Lundquist, a mom, community activist, trained astrophysicist, and lecturer in math and sustainability at Cal State Northridge, is seeking the open seat serving District 12 in the northwest San Fernando Valley. A Democrat, she finished first in the June primary, and Republican John Lee finished second. The runoff between them is now playing out, with hundreds of mail-in ballots arriving each day ahead of the August 13 election date.
Loraine became a member of East Area Progressive Democrats in the months after the gut-punch 2016 election. We trained her and several neighbors in voter registration. They put these skills to use in their communities, including to elect Congresswoman Katie Hill in 2018. This week, as Loraine's drive to earn a seat on City Council approaches the finish line, Hill has joined in urging voters to choose Loraine. Several EAPD members also reinforced the club's endorsement of Loraine as volunteers. We made calls to District 12 voters casting mail-in ballots to bring them in for her. 
Loraine is no newcomer to standing up for her neighbors. After the blowout by SoCalGas at Aliso Canyon in 2015 nearly blew up Porter Ranch and poisoned nearby residents, she did not hide out.
There was a sickening lack of response from the local City Council office. Staffers of then-Councilmember Mitch Englander, who included John Lee, were ducking the public and feigning concern. 
What Loraine needs most to win is more of the grassroots volunteer support and small-dollar donations that have made her push for a seat at the table so formidable so far.
Into this vacuum of leadership stepped Loraine. Over the next few months, she spent her free time knocking on her neighbors' doors around the Aliso Canyon area to collect health surveys. She advocated to the school district, LAUSD, to temporarily relocate two schools when the children became ill from the gas. She went to the State Capitol in Sacramento to advocate that state lawmakers close the aging and dangerous gas-storage facility and to represent her community at a state Senate hearing.
This captures the contrast between Loraine, a leader unafraid to speak up bravely for the public interest, especially when officials shrink from a challenge, and her runoff opponent John Lee, who as chief of staff for Englander, a Republican, did little to redress the leak or prevent it from recurring. 
As deadly wildfires threaten Californians and L.A. seeks to shift away from coal and natural gas as sources of electric power, Loraine understands the looming threat of climate destruction. For her, a seat on the Los Angeles City Council representing her neighbors is one more way she can counteract it with the speed and scale necessary. She has outlined such an impressive vision for a more sustainable city, alongside plans to address influence-peddling in City Hall, that the Los Angeles Times has endorsed her. Shehas also emphasized improving city services to her constituents and tackling the city's worsening crisis of affordable housing and homelessness that she has already been working on as co-chair of the Northridge East Neighborhood Council and as a founding member of the West Valley Neighborhood Alliance on Homelessness.
A serious challenge to broken city governance by an authentic and smart leader like Loraine often triggers a counter-assault. Forces of entrenched authority and privilege have begun their attack on her, led by SoCalGas and proponents of fossil fuels, including taxi companies, that are funding independent expenditures to defeat her. They will spend and say anything to try to confuse voters and elect John Lee. 
How unsettling that Lee, like the buffoon in the White House who is the face and voice of his Republican Party, carries the stink ofsexual harassment allegations. The City of Los Angelespaid out $75,000 to settle accusations involving Lee. His disrespectful comments to Loraine during a recent debate reveal a tendency to demean and degrade women: "We need someone on the City Council who won't need to learn where the copier is," he said July 20 at Granada Hills Charter High School. (As a former chief of staff, he should know that council members, when properly served by personnel, don't have time to make their own copies.)
What Loraine needs most to win is more of the grassroots volunteer support and small-dollar donations that have made her push for a seat at the table so formidable so far. You can contribute online at her campaign Web site, loraineforla.com, or clickinghere. And you can volunteer at her cool and welcoming campaign office at 9410 Owensmouth Ave., Chatsworth, any day through the August 13 election.
Saying we need more well-qualified progressive women in elected office is not enough. When we each do our part, we can earn breakthrough victories that make democracy work and bring home the dividends of honest government in our lives now and for the next generation. Let's win with Loraine. 
Hans Johnson