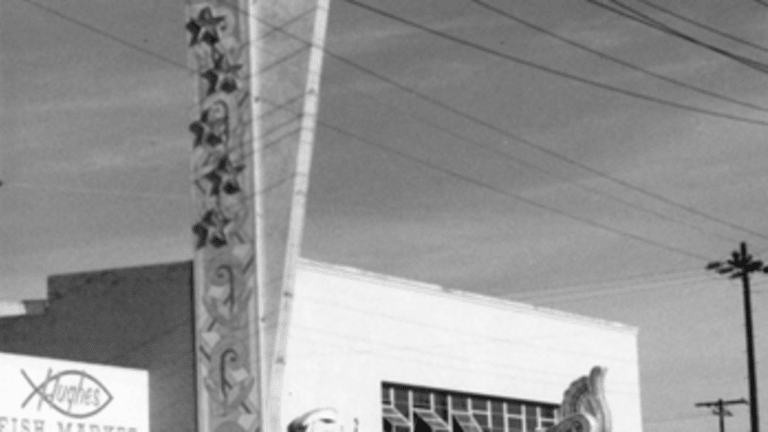 A (Long Overdue) People's Guide to Los Angeles
Randy Shaw: The book is as much a people's "history" as it is a guide, as it provides ample background on key sites in the city's struggles around race, sexuality, development and workers rights.
It's not easy being a tourist in Los Angeles. Unlike New York City or San Francisco, destinations are not easily reached by walking or public transportation. As Dionne Warwick sang in 1968, L.A. is a great big freeway; finding cultural landmarks off the beaten track can be an exhausting task.
Laura Pulido, Laura Barraclough and Wendy Cheng, the authors of the newly released A People's Guide to Los Angeles, recognized this challenge and have produced an indispensable guide for those seeking to understand Los Angeles beyond its well-hyped glitz and glamour. The book is as much a people's "history" as it is a guide, as it provides ample background on key sites in the city's struggles around race, sexuality, development and workers rights. And for those intimidated by Los Angeles' endless freeways, the book includes a series of maps so that those seeking out alternative tourist destinations will not get lost.
Last year, the University of California Press reissued the wonderful 1930's WPA Guides to San Francisco and Los Angeles. In my review I described the book as a "masterpiece," though noted with sadness that many of Los Angeles' great landmarks of that era had since been demolished.
Now UC Press has published A People's Guide to Los Angeles, which highlights places not included in the WPA Guides and largely omitted from the many commercial guidebooks about the city. To my knowledge, it is the first book that tries to tackle the huge challenge of identifying cultural landmarks throughout sprawling Los Angeles County.
To address its ambitious scope, the authors detail, and map, various landmarks under the rubric of "Thematic Tours." There is an "Environmental Justice Tour," a "New Organizing Tour," an "Economic Restructuring and Globalization Tour," a "Queer Politics and Culture Tour," a "Radical People-of-Color Movements of the 1960's and 70's Tour," and a "First People's Tour." The only downside, not really addressed by the authors, is that completing these tours could require hours of freeway driving. The book may be best used as a resource for those who are already planning to be in a particular neighborhood, and for those living in Los Angeles who want to take a culturally valuable field trip.
The Garden
The book's strength can be seen in its account of a South Los Angeles neighborhood known as the Alameda Corridor. In the mid-1980's, the city planned a waste incinerator of the site, known as the LANCER project. A group of primarily African-American women organized to defeat the project, and prevailed. After the 1992 uprisings following the Rodney King verdict, the site was turned into a community garden. It became the nation's largest, only to become embroiled in a complex political and legal dispute that is the subject of the absolutely must-see film (it's on DVD), The Garden.
I had never heard of Alondra Park in Lawndale, but the authors report that it was once a site where an upscale African-American community was planned. The city's white power structure in 1925 did not want an elite enclave of African-Americans built in their city, and the city seized the land via eminent domain. A group of white residents then stole nearby land from Japanese tenant farmers, leading the city's leading black newspaper, the California Eagle, to criticize city officials for catering to "the Ku Klux Klan and Southern Crackers." The land is now a regional park, whose location can be found in the book.
The above examples are only two of the many historical riches that A People's Guide to Los Angeles. And because the book provides historical information rather than simply identify sites, it is as much as a popular history of Los Angeles as a guidebook.
What's Left Out
I realize that choices have to be made in a guidebook covering not just Los Angeles city but the vast county. But given that this is the only book of its kind, it's disappointing that it overlooks the Grand Olympic Auditorium, which I consider one of the city's leading cultural landmarks. The Olympic opened in 1925 and was built for the city's 1932 Olympics, which launched decades of it being one of the most stories boxing venues in United States history. The Olympic was among the very few institutions of the city's racist past where people of all races and classes sat next to each other as they cheered wrestlers like Bobo Brazil, the Los Angeles Thunderbirds of roller games fame, and the great boxers of the post WW2-era.
Someone needs to write about how African-American wrestler Bobo Brazil got people of all races to cheer from him even among the worst days of Los Angeles' racial divisions and strife.
The Fox Venice Theater is also overlooked, reflecting what it appears to be a reduced emphasis on cultural landmarks on the Westside in favor of highlighting places far more off the beaten track. The Fox Venice on Lincoln Boulevard was the great alternative revival theater on the Westside in eras before classic and offbeat films were available on VHS or DVD. It also hosted live concerts from such luminaries as Bonnie Raitt and Tom Waits.
Any book would miss many people's favorites, and this becomes even more poignant for a city where so many places recalling fond memories have been demolished or transformed. The authors try to capture additional places through sections titled, "Nearby Sites of Interests" and "Neighborhood Restaurants," and they always provide sources where people can learn more about the neighborhood and the particular landmark.
So if you are visiting Los Angeles and want to go beyond the standard tourist destinations, A People's Guide to Los Angeles is the book for you. It may even be more helpful as a resource for Los Angeles residents, many of whom know little about the cultural history of areas outside of where they work or live.
Kudos to Pulido (whose Black, Brown, Yellow and Left: Radical Activism in Los Angeles illuminates some of the themes of this book), Barraclough and Cheng for reclaiming the forgotten history of a widely misunderstood city.
Randy Shaw
Beyond Chron
Posted: Thursday, 10 May 2012