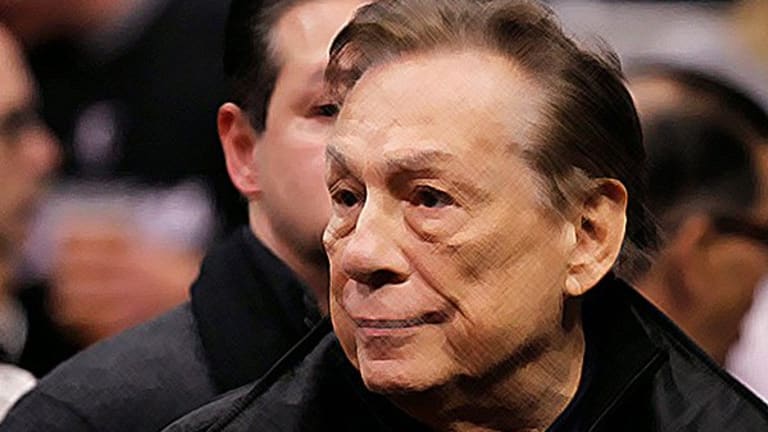 Protest Structural Racism, Not Just Sterling Racism
Serena Zeise: Like most in our city, I want to shake my fist at Sterling and give him a bar of soap to put in his mouth. But it's not enough.
When I heard the tape recordings of Donald Sterling, I, like many of you, felt outrage and disgust.
I would like to believe that Sterling is an outlier, that his sentiments are not representative. But as the days go by and I hear about the fervor with which the community has been reacting, there is a part of me that can't help but notice how much easier it is to be outraged by his comments than by the racial inequity of the society in which his comments were made.
While our society's laws no longer explicitly say that people of color aren't allowed in public places, or that children of color can't play in the sandbox of success, our country is rife with policies and systems that effectively negate upward mobility and racial inclusion.
Last year, the Supreme Court struck down Section 4 of the 1965 Voting Rights Act, which meant states no longer needed federal approval before making changes to their voting laws. This led to 3 million people in North Carolina, primarily people of color, subsequently losing their ability to vote, and with it, their voice. How will we respond?
In the Los Angeles Unified School District, the nation's second-largest school district, Latino and African-American students are still graduating less than 70 percent of the time — well below the national average. How will they earn the tools to get good jobs that allow them to escape the vicious cycle of poverty? And how will we respond?
Like most in our city, I want to shake my fist at Sterling and give him a bar of soap to put in his mouth. I applaud NBA Commissioner Adam Silver and his decisive action in banning Clippers owner Sterling for life and fining him $2.5 million. I agree with the Los Angeles City Council's resolution backing the decision and asking the Los Angeles Times not to run Sterling's property ads.
But it's not enough.
Right now, City Council is reviewing Mayor Eric Garcetti's first budget for Los Angeles. Let's encourage them to allocate the city's federal revitalization dollars to South Los Angeles, a community that has long been underfunded. Let's use this moment and advocate for the kind of equitable and affordable housing that landlords like Sterling have fought against. Let's turn our outrage into progress on education equity and living-wage jobs for all Angelenos.
[dc]T[dc]hese are the real problems in our city. Let's go beyond finger-wagging and fist-shaking. Let's continue the momentum against racism toward solutions that lift up our whole community.
"We are one," is a beautiful sentiment. It was true this past week. Let's keep it true in a year, in a decade, and in every neighborhood of our city.
Serena Zeise
Jewish Journal