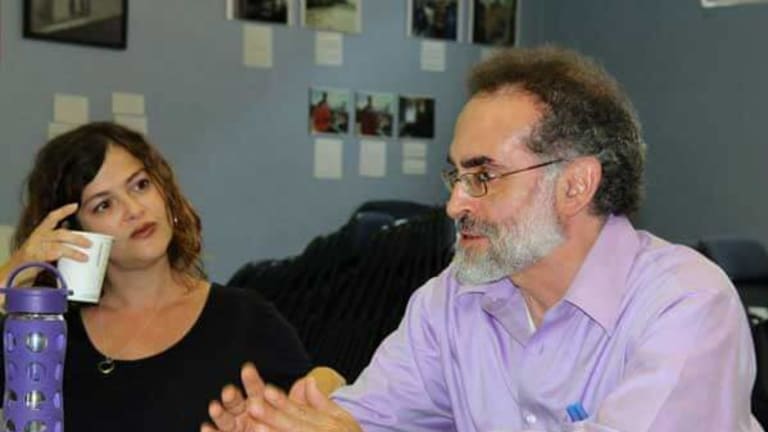 Finding a Nexus between Immigration Reform and Living Wage
Victor Narro: The Raise LA policy is a model of a living wage that would help a large immigrant workforce, mostly women, win dignity and respect in the workplace.
There is a strong connection between the need for a living wage and immigration reform. On a daily basis, millions of low wage workers—both immigrant and native born—suffer egregious wage and hour violations. The UCLA Labor Center has been involved in a national survey of low-wage workers to document wage theft in Los Angeles, New York and Chicago.
According to this study, low-wage workers in these three cities lose $56 million per week from wage theft violations. Los Angeles is the wage theft capital of the country, with low-wage workers losing $26.2 million per week in wage theft violations. Assuming a full- year work schedule, these L.A. workers lost an average of $2,634 annually due to workplace violations, out of total annual earnings of $17,616.
We surveyed workers in 26 low-wage industries. Non-union hospitality was one of the industries that we included in this survey. Of the workers who suffered wage theft on a weekly basis, foreign-born women fared the worst. Many of these women work in hospitality and housekeeping in non-union hotels. It was significant that the weekly minimum wage violations for these workers did not distinguish significantly between documented (28.4 percent) and undocumented (38.8 percent) workers.
This is why immigration reform has to go hand in hand with reforming labor and employment laws. One thing we learned from the Immigration Reform Control Act (IRCA) of 1986 is that it fell dramatically short when it came to improving the working conditions of the estimated three million immigrants who gained legal status. We found that for many workers, legal status was a pathway into low-wage jobs.
We know from best estimates that the earnings of low-skilled workers have generally grown more slowly relative to the wages of other workers since 1986. By focusing the bulk of its efforts on an employer sanction law, IRCA failed to do anything about lack of workplace protections that already existed in low wage industries. It created status for people to work legally in these industries, but did not address labor protection laws.
One major misconception in the immigration debate is that granting citizenship will solve all related problems in the workplace. Certainly, being undocumented and living in the shadows of our society have stripped the human dignity of 11 million undocumented immigrants in this country. Legalization and access to a good quality of life will revive this human dignity for these hard working immigrants.
But legalization has to be connected with economic well-being. Immigration status has been used as an excuse to keep workers in exploitative conditions. Eleven million people, many of them already working in the low-wage sector, could potentially join the ranks of the U.S. labor force in an official status.
If we do not take the right steps, their miserable working conditions will most likely not change. Instead, we will continue to subsidize the wage theft crisis. We must work to ensure that living wages become part of the path to citizenship and a better life. The Raise LA policy is a model of a living wage that would help a large immigrant workforce, mostly women, win dignity and respect in the workplace.
Victor Narro
UCLA Labor Center