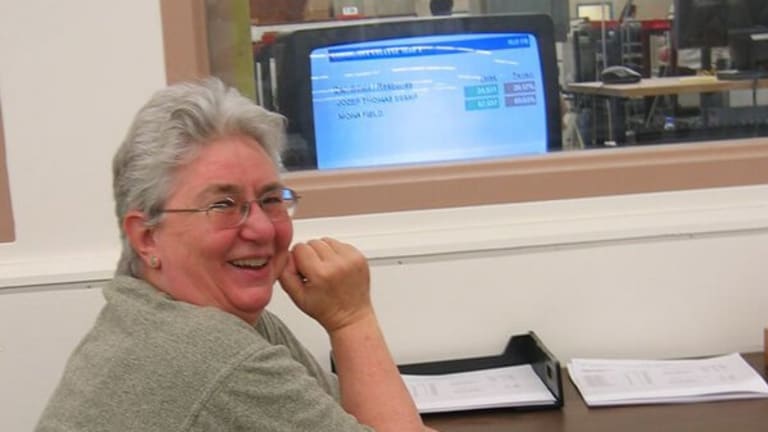 L.A., You're Being Played ... to Undo Progressive Reform
David Holtzman: Forget "voter fatigue." Combat complacency. Go vote "no" or you'll be responsible for huge mandatory gratuities to otherwise termed-out politicians.
As they get older, women don't mind if you have fewer elections. I know this from my ongoing experience with the League of Women Voters. Its longtime volunteers, mainly women, are getting older. And where once they would have brightened at the chance to produce a Voter Guide and help with democracy, I've seen them shudder at the thought of yet another election.
Ladies of the League have projected this feeling onto the masses, calling it "election fatigue" or "voter fatigue." And now it's a thing. Women whose forebears fought so hard for the right to vote now think elections are a chore.
On the L.A. ballot are proposed Charter Amendments 1&2, which would cancel the city's elections in 2019 and instead let city officials elected in March 2015 stay in office until December 2020. Most of the LWV of Los Angeles board (the man on the board is in the minority) likes the amendments. The League hasn't explained its position like it usually does, and unless it's because of the "fatigue" thing, I can't understand it. Especially when Raphael Sonenshein of Cal State L.A., a great friend of the League, says that having separate city elections "was a Progressive reform."
NBC4 News says moving city elections out from the shadows was "an effort to clean up corruption at City Hall." Now politicians want to undo that reform and put our city elections in Junes (and for the small fraction of city elections with runoffs, Novembers) of even-numbered-years. Why? They say it's because we can call it increased "turnout" if voters pulled in by marquee contests end up marking city choices at the bottom of a long ballot. As if mindless "what the hell I'm here anyway" turnout is the hallmark of good democracy. And it's hard to credit the leader of the effort, Councilmember Herb Wesson, with sincere concern about turnout in city elections, since he'll be termed out after getting re-elected next week.
The Los Angeles Daily News has gone back and forth on the amendments, and says their opponents "raise some fair challenges."The Los Angeles Times says it believes in the basic idea, but is "disappointed in the execution." Nevertheless, it's obvious that the proposed amendments are all about that execution.
In the execution, Wesson would get about $270,000 in extra pay, plus benefits, after his current term limit. Mayor Eric Garcetti, if reelected, would get a cool third of a million dollars, plus benefits. Other termed-out electeds would cash in too. And politically appointed staff would get tons of city dough. In the execution, terms would grow to 5-1/2 years, as elections — those times of accessibility and accountability — are postponed. You know, the obvious pro-democracy option would have been to have transition terms of 3-1/2 years, much closer to the usual four.
Wesson and Garcetti appointed the commission that recommended the change to even-year elections. Wesson's office staffed the commission and provided logistical support. And, come to think of it, I recently chatted with two top Garcetti staffers at an open-bar City Club reception for the commission chair's research center. They each gave big bucks in campaign contributions to Garcetti before Garcetti appointed them. Did they give money to the commission chair's charity too? Anyway, it wasn't exactly an independent commission.
Before the commission first met, a Wesson staffer convened a meeting to brief activists about it. Wesson's failure to get voters to pass a sales tax increase was discussed, but I wasn't sure why. A few months later, someone mentioned to me that Council Districts on the Westside and in the Valley had voted more heavily against the sales tax than other districts had. Soon the movie "Batman Returns" came to mind, and it hit me: Herb Wesson is playing this town like a fiddle!
The Westside council districts - the districts with the most registered voters - aren't voting in City Council elections this year! In the Valley, Mitchell Englander is running unopposed on the ballot, Paul Krekorian is going to win easily, and Bob Blumenfield doesn't have to run! Districts with voters highly interested in fiscal responsibility, districts that often take the most active interest in elections — and in fact most voters in the City of Los Angeles — have no City Council election to vote on! The last time that happened, there were ten citywide ballot measures to bring out voters, including the hotly-contested issue of medical marijuana. This time, the only city ballot measures are Charter Amendments 1&2!
Boring, right? Now Wesson is up for re-election. He'll be turning out voters in his district. And I'm sure he's figured out that he can use this odd-year election to get himself and his staff and other politicians parting gifts from the voters without having to worry about high turnout in the districts that gave him the most trouble with the sales tax! Sneaky! And ironically, those gifts would come from propositions that say we shouldn't even be having odd-year elections! Plus, County Supervisor Mark Ridley-Thomas isn't termed out until 2020, and Wesson would absolutely love to get to stay in office until 2020 instead of 2019 and run for Ridley-Thomas' seat as a current elected official rather than as a termed-out has-been! Brilliant!
[dc]L.[/dc]A., you're being played. Forget "voter fatigue." Combat complacency. Go vote "no" or you'll be responsible for huge mandatory gratuities to otherwise termed-out politicians. You can vote against Amendments 1&2 at any polling place in the city (see a flag, get a ballot!) on Tuesday, March 3rd until 8:00 PM. Push back.
David Holtzman