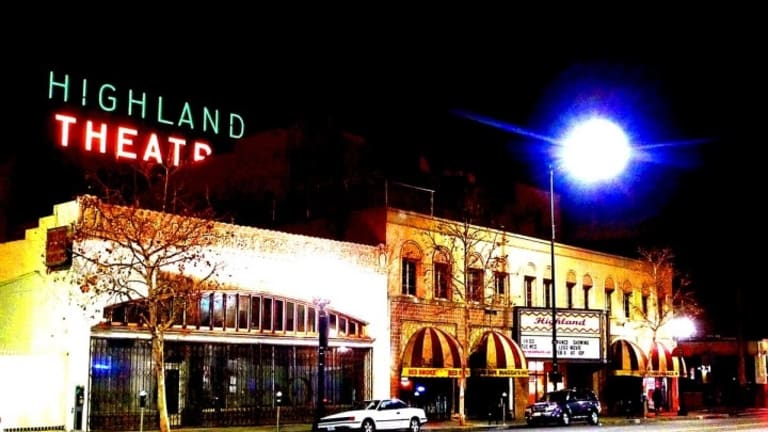 Migrating the Microbusiness Crisis
David Trujillo: It would be devastating if we lose this sector of our economy. Republicans are calling for a "pause" on additional legislation to respond to the pandemic crisis. This is not the time to "pause." There is an urgent need to act immediately.
The Labor Movement and the Democratic Party leaders need to step up with a united voice and action to place pressure on local, state, and Congress to assist micro businesses. This indispensable and thriving business sector is in dire need of financial help during this coronavirus crisis. Funding accountability can't be left only to the politicians in halls of the state capitals and in Washington D.C. Labor and the Democratic Party, two of the most powerful and influential institutions, have the ability and influence to move in the direction of saving this business sector. Special emphasis should be placed on the Los Angeles City Council and Los Angeles County Administration.
Strolling down York Boulevard in an older working-class suburb lined with restaurants, bars, and specialty shops, in northeast Los Angeles, one will find several small boutique shops. One specialty boutique shop in Highland Park sells clothing, crafts, and jewelry. It is a small shop employing three and at times four workers, depending on the amount of business. It is located on a busy throughway in the central business of Highland Park. The speciality boutique is owned and operated by a young Latina. Her business barely provides income to cover her business expenses. Needless to say, most of the money earned goes back into the business. She is able to survive during this crisis because its well organized online shopping is bringing in some revenue.
This small boutique shop has been operating in the community for 9 years. It has held community events, including book signings, lectures, and community speakers series. It has conducted children and adult workshops using volunteers. The shop also uses its walls for an art gallery featuring the works of various artists. The owner applied for a small business loan. Like many other microbusinesses, she was denied. The closure of businesses due to the coronavirus has made it difficult for her to continue to operate in Highland Park. Several businesses in the area have already closed down.
There are many small commercial shops in this area that are now closed due to the pandemic. In the United States, small businesses with five employees or fewer and typically needing less than $35,000 of seed capital are defined as microbusinesses. According to the Association of Enterprise Opportunity fact sheet, 27.2 million firms nationwide are microbusinesses. And one in five people in the entire labor force owns a microbusiness, with 21.8% owned by females. Microbusinesses are predominately owned by white men and only 6.5% are owned by Latinos.
One of the major problems with microbusinesses is they are not generally connected nor have access to the typical money streams of financial sources such as banks and other lending institutions. This leads to lending discrimination practices in the small business distribution of emergency funds. This is how it works. The Small Business Administration is in charge of the distribution of emergency funds. Individual lenders have full discretion over the criteria used to approve loan applications. Larger businesses that have an existing relationship with banks get loans. In many cases, small businesses, and especially microbusinesses, are left out in the cold to manage the best they can.
Labor and the Democratic Party have a vested interest in protecting this business sector. Labor can show its worker values in securing funds for microbusinesses and to show Labor's commitment to a labor-neighbor approach by highlighting the need to protect all workers union and non-union. It estimated that microbusinesses created over 30 million jobs. It is also an opportunity for labor to invest in educating workers.
It would be devastating if we lose this sector of our economy. Republicans are calling for a "pause" on additional legislation to respond to the pandemic crisis. This is not the time to "pause." There is an urgent need to act immediately.
This should be the Democratic Party's core base. The Democratic Party has been pushing for long-term stimulus packages, including small business financing loans. However, there needs to be a broader push to protect and include microbusinesses in any stimulus bills.
It would be devastating if we lose this sector of our economy. Republicans are calling for a "pause" on additional legislation to respond to the pandemic crisis. This is not the time to "pause." There is an urgent need to act immediately.
According to an L.A.-based consultation, who wishes to remain anonymous, put it this way:
"I really think that small businesses need to contact the Democratic Party and the Labor Federation to put the kind of pressure that elected officials have to respond to. Let's take Los Angeles County, for example. The deeper problem is that the County, in order to protect its credit rating, is using traditional loan terms for businesses. Well, of course, small businesses won't qualify. I think during an economic crisis and recovery, it's the best time to financially support models like co-ops and land trust because it puts dollars into a collective pool for the long term."
In times of uncertainty and crisis, people seek stabilizing forces. Two solutions that may help out community businesses and where labor, as well as the Democratic party, can play a major role. In this time of crisis, the concept of co-ops or economic cooperative and community land trust models should be viewed as imperative. This is the best time to financially support models like co-ops and land trusts. These are not new ideas. In the end, these models create a stable community that invites a stable and healthy economic business sector.
Co-opt, for example, appeared in Europe in the 19th century when textile mill workers formed food co-opts by pooling their resources. In 1897, farmers in Wisconsin formed co-opts to help lower cost in market food prices. The Knights of Labor started several worker cooperatives in the 1900s. The co-opt movement was expanded and sponsored by the New Deal during the 1930s. In later years, groups such as the Black Panthers, Congress of African Peoples, and other community groups engaged in an economic cooperative. Today, co-ops are still considered an innovative idea.
A cooperative or co-op has been described as a business entity formed by a set of individuals who have a common goal or interest. A cooperative is member-owned and democratically controlled, meaning the members have an equal say. Its purpose is to meet the needs of the members. Forming a cooperative can be a good choice when a group of people acting together can accomplish a goal that could not be accomplished by individual members acting on their own. When your small business idea concerns a group or community of individuals working together, a cooperative entity should be considered.
Community Land Trust is a collective land-ownership model. The basic idea behind community land trusts is bifurcated ownership. Urban advocates stress the fact that communities having control of the land and preserving affordability will help future generations to stay in an area. It is also a model that discourages speculative selling and preserves affordability for families.
Both models have been mentioned and described with few details. There are of course deeper structural and organizational details that need to be discussed in dealing with community control models. They are mentioned here as some mitigating factors in solving the microbusiness crisis.
Long before the pandemic, microbusiness owners challenged the traditional business norms by adapting to the demands of the market, maintaining innovative market ways during challenging economic times, and navigating through one of the worst depressions in modern times. These business owners can easily be lost or viewed as an insufficient business market model.
The Los Angeles Labor movement and the Democratic Party must understand that when micro-businesses succeed they create jobs that help build and maintain thriving neighborhoods where many of their members live and shop. One business owner, whose father is a retired UFCW union worker, believes that a strong progressive business community alliance can be organized and sustained but stronger influential voices need to be heard if micro businesses are to survive on a community level.
David Trujillo
Did you find this article useful? Please consider supporting our work by donating or subscribing.