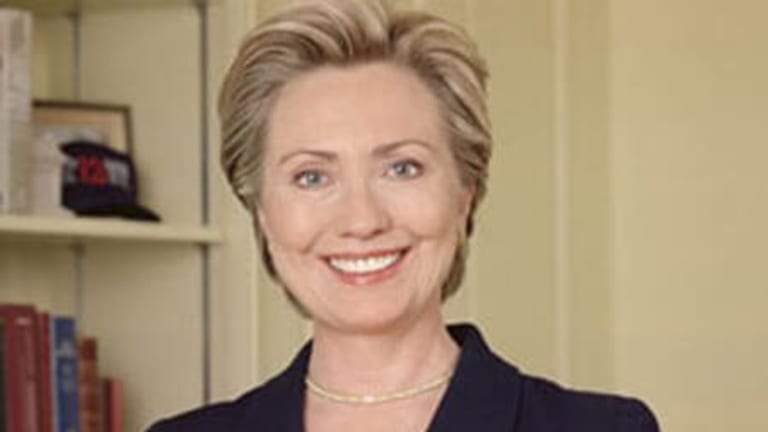 Pasadena Democrats: Ready to Rumble
Robert Nelson: Progressives peeved at Clinton seeking GOP support as race for the White House begins in earnes
Progressives peeved at Clinton seeking GOP support as race for the White House begins in earnest
With Labor Day marking the start of fall election campaigns, Republicans continue to fumble their way around the openly fascist appeal of their nominee Donald Trump as Democrat Hillary Clinton continues campaigning as the "Anti-Trump" candidate.
Philadelphia's Democratic National Convention provided Clinton with the most popular progressive platform since 1936, when Franklin Delano Roosevelt championed Social Security and unemployment compensation. He trounced Republican Alf Landon.
Clinton believes Bernie Sanders supporters, fearing Trump's fascist appeal, will vote for her in the fall. Many Sanders supporters have ratified their support by sending Clinton a $27 dollar campaign check — the average contribution Sanders received during his insurgent Democratic primary challenge.
Sanders' people have done this despite being poorly treated by the Democratic National Committee during the primary season.
This friction was palpable in Philadelphia. On the eve of the convention, Debbie Wasserman Schultz, the DNC chair, was disgraced by whistleblowers at Wikileaks. Leaked DNC internal documents proved Wasserman Schultz had lied in claiming the DNC was running an evenhanded Clinton-Sanders presidential primary contest. Instead, DNC staff, with Wasserman-Schultz's concurrence, tipped the scales against Sanders throughout the primary.
Many of Clinton's most ardent supporters in Philadelphia were caught flatfooted. They believed that the DNC was running a clean operation. The DNC quickly named Donna Brazille as acting chair before the opening gavel sounded.
What about the platform?
Sanders' supporters want Clinton to campaign on their progressive party platform. Yet Clinton continues to woo support from Republicans, offending progressive Democrats.
For example, Gov. Jerry Brown endorsed Clinton just before the California primary. His popularity provided Clinton with a victory over the surging Sanders. Yet, in the weeks following the convention Clinton loudly broadcast her endorsement from former Hewlett Packard chief Meg Whitman, Brown's most recent gubernatorial opponent. California Democrats had been appalled by Whitman's savage campaign attacks on Brown. During the Whitman-Brown race The New York Times documented Whitman's propensity for workplace violence against subordinates during her tenure as chief at eBay. eBay paid a handsome arbitration settlement to a female employee, Young Mi Kim, who Whitman shoved in a workplace dispute. Brown, the consummate political gentleman, has not commented on Clinton's embrace of Whitman, the workplace thug.
Another Republican to endorse Clinton was former New York Mayor Michael Bloomberg. During Bloomberg's tenure as mayor, tuition and fees at City University of New York rose to their highest levels in history. CUNY was tuition-free from 1847 until well into the 1970s. Under Bloomberg's administration, CUNY students were forced to borrow from New York's investment banks to finance his stiff tuition and fee boosts.
Sanders' supporters are irritated that Whitman and Bloomberg do not support the progressive Democratic platform which calls for a $15 per hour minimum wage, universal tuition-free higher education at public colleges, and a public option for Obamacare.
A new big tent
Political campaigns are successful when competing forces find common ground. The Democratic National Convention, with all of its tension, created a major opportunity to find unity. A powerful progressive platform cements the Democrats.
In Pasadena the United Democratic Headquarters is managed by Bill Hacket, a locally popular veteran political operative who has earned a reputation for fairness from the many diverse tendencies that identify with Democratic politics. The UDH welcomes all Democrats who will campaign for favorite Democrats throughout the nation. He anticipates a Democratic landslide that will elect Democrats statewide and produce a Democratic majority in both houses of Congress.
Hacket has pledged to create a positive environment where volunteers can work for their uniquely favorite Democratic candidates.
The hot local contest is Anthony Portantino's race for the California Senate against a right-wing opponent.
Hacket has introduced a new and very creative dimension to the local headquarters. Many local Democrats strongly support Democrats around the nation who have distinguished themselves on the national stage, such as Russ Feingold's Senate race in Wisconsin, or the congressional races of Tulsi Gabbad in Hawaii, Keith Ellison in Minnesota, or Raul Grijalva in Arizona.
UDH volunteers will be able to campaign and phone bank in important races around the nation, in addition to supporting their local Democratic candidates such as Congresswoman Judy Chu.
Local Democrats are finally free to create the national Democratic landslide of their own design.
Robert Nelson
Pasadena Weekly
Robert M. Nelson is a founder of the Pasadena Foothills Democratic Club. He was a delegate to the Democratic National Conventions in 1988 and 1992, and 2016.