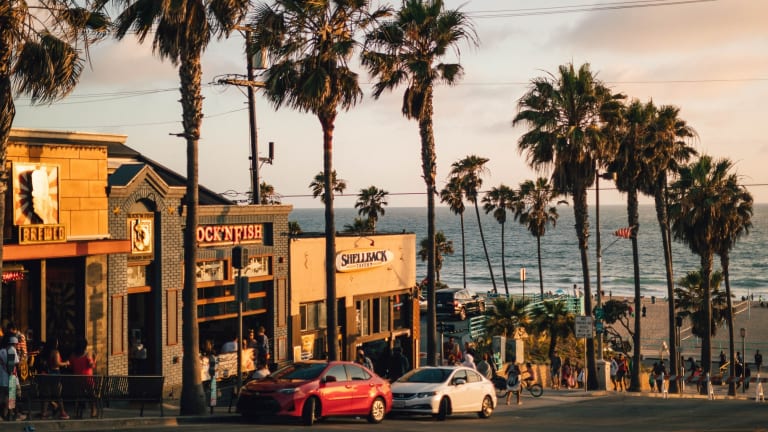 Angelenos! Here Is the Summer 2022 Weather Forecast
Here is a brief look at how the summers have changed over the years in Los Angeles, and what you can expect to experience over the coming months.
Summer is once again upon Los Angeles, and it often arrives with mixed blessings. It is a season that brings high temperatures to the county and across California. These temperatures can often bring man-made, or natural disasters to different areas of the state.
In recent years, Los Angeles has seen some record temperatures and ones that point to a possible change in the future climate of the county. But, is it all doom and gloom for summer 2022, or is there a great season for tourists and Angelinos alike to enjoy?
Here is a brief look at how the summers have changed over the years in Los Angeles, and what you can expect to experience over the coming months.
How have the summers in Los Angeles changed over the years?
Los Angeles goes through changes during the summer months it seems. It is no secret that crime rates rise during July as the temperatures start to soar.
California has seen some awful forest fires in recent times, and earthquakes are far more common in summer than at other times of the year. As the Earthquake Authority shows, the summer months are the most likely time for one of these disasters to occur.
These aspects can make summer for some Angelinos less welcome than they are in perhaps other areas such as Florida. But, Los Angeles isn't alone in suffering from hot summers that bring about other changes.
One startling difference between Los Angeles and plenty of other areas in the states is some of the recent summer temperatures. For over ten years, temperatures have been higher than ever before.
September 2020 brings a record temperature
In September 2020, in Woodland Hills, the highest temperature in Los Angeles ever was recorded. This was measured at an incredible 120 °F.
The previous highest temperature for Los Angeles was recorded in the same area 14 years before but this time in July. While the 2006 temperature hit 119 °F, this was at the height of summer. The same cannot be said for the 2020 recording.
Between 2010 and 2019, Los Angeles experienced the hottest decade they have on record. As the highest temperature was recorded a year after this, it could mean another scorcher is on the way.
So, is this a sign of rising temperatures in Los Angeles, and what does it mean for people who live and work there?
Is the Los Angeles sun safe to venture out in?
Despite all the health warnings, having a tan is still seen as desirable by many. Spending time sun tanning in Los Angeles may be better done by using salons and alternatives to the real sun though. At the height of the day's sun, Los Angeles will experience a UV rating of 10.6. This means that it will hit the area of the chart marked very high, and only a mite below the extreme level.
UV levels at this range are alarming and can cause long-term damage to the skin. Far better to get a spray tan or other tanning treatment that avoids UV rays than end up facing potential skin cancer risks.
During the last decade, 599 people died in Los Angeles through heat exposure. This is incredibly alarming in a western country with all the information to hand about the dangers of the sun. Especially in a country where air conditioning is everywhere, and water can be safely drunk from the tap, in most areas.
What is summer 2022 likely to bring to Los Angeles?
After reading the above, you might be reconsidering spending the summer in Los Angeles, but before you flee to colder climes, here is a brief outline of what this year's summer will bring.
This year is predictably going to be hotter than normal. The mid-range temperature will be from 66°F to 75°F. The lowest average temperature is unlikely to fall below 60°F and the highest will be around 84°F.
However, there is scope for June and July weather to drop to perhaps 56°F and to head as high as 93°F.
August is looking fairly similar. So, hopefully, no days to beat September 3rd, 2020, although, with Los Angeles, there is always a chance.
If you are keen on looking after your backyard and growing flowers or other plants, you might want to make sure your sprinklers are working. There will be little to no rain during the summer period. Of course, this could result in another hosepipe ban to conserve water.
Does Los Angeles have a climate change issue?
Although the weather doesn't equate to climate, it certainly gives some indication of change when temperatures keep rising, and other extreme conditions occur.
It may be time to praise bad weather instead of looking forward to the summer sunshine. The Public Health Department of Los Angeles County believes that LA and California are already exhibiting signs of climate change.
This can be seen in droughts, extreme temperatures recorded, and severe storms. Everyone should be concerned about this, as Los Angeles gets hotter by the year.
Are tourists heading back to Los Angeles now?
The county is looking to supercharge tourism in Los Angeles back to pre-pandemic levels. This appears to be working. Before Covid hit, there were 88 million visitors to LA. In 2021, 48 million arrived, according to the LA Times. However, Statista puts this figure much lower at around 29 million.
Now though, airports are seeing arrivals in numbers that haven't occurred over the last couple of years. What they think of the summer weather remains to be seen though.
Summary
Normally, a summer weather report might be something enjoyable. But for Angelenos concerned about climate change, and there are plenty of them, then the summer just means more extreme temperatures.
Whether Los Angeles, and Woodland Hills, will hit the record books again this year is debatable, but the record temperature will likely be topped again if the pattern continues.
With air pollution abounding in LA, it isn't just the sun you should be worried about this summer. If you do go out in the afternoon, don't forget the sunblock, a mask, and plenty of water.