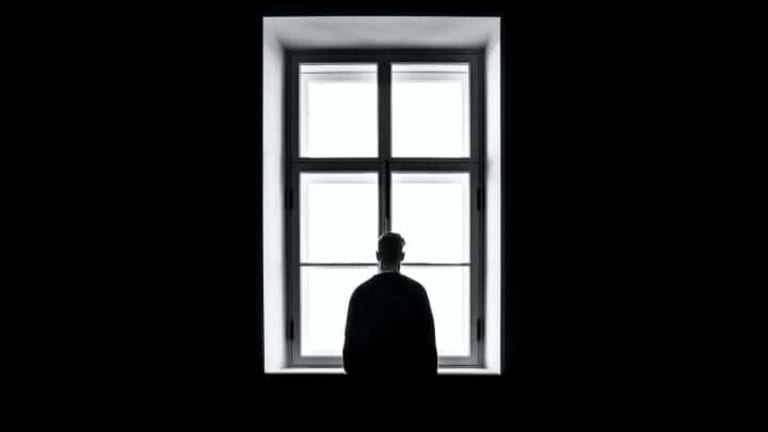 Unprepared for COVID-Induced Mental Health Crisis
Mark Kreidler: Worry, social isolation, and sudden joblessness is toxic to mental health and, almost by definition, disproportionately affects low-income families already in financial peril and whom may already had limited access to health care.
For months, hospitals and care providers have thrown their energy into dealing with practical and identifiable aspects of the coronavirus outbreak. Safety equipment needed to be located and purchased. Ventilators – and hospital rooms themselves – were in short supply. Drive-through testing sites and checkpoint entrances were constructed on the fly.
In much of the U.S that work continues, and the fall and winter may renew a sense of emergency if, as expected, cases of the virus spike again. But trailing in its wake is an entirely different sort of issue: a mental health crisis that is largely going untreated.
Worry, social isolation, and sudden joblessness is toxic to mental health and, almost by definition, disproportionately affects low-income families already in financial peril and whom may already had limited access to health care.
More than a third of Americans are showing signs of clinical anxiety or depression, according to a rolling survey conducted by the Census Bureau. That is a massive uptick. At this time a year ago, the CDC said, about 11 percent of adults said they had symptoms of anxiety disorder or depressive disorder; by the most recent reporting period, which ended June 2, that figure had skyrocketed to 35.5 percent.
"The numbers are coming back pretty robust," said Ken Rogers, a psychotherapist with Kaiser Permanente in Northern California, who has been treating patients remotely throughout the pandemic. "Give it a month or two – you're going to have a demand [for care] that may require additional resources for hiring and the like."
A tracking poll conducted by the Kaiser Family Foundation in March found that nearly half the people in the U.S. felt their mental health had been negatively affected by COVID-related issues. Statistics compiled by the National Alliance on Mental Illness, meanwhile, showed that only 43 percent of adults with mental health issues in 2018 received treatment, and that number is likely to drop lower this summer and fall with a new surge in untreated or undiagnosed cases.
"I worry about the people the system just won't absorb or won't reach," Susan Borja, who leads the traumatic stress research program at the National Institute of Mental Health, told the Washington Post. "I worry about the suffering that's going to go untreated on such a large scale."
Kaiser therapists have long pleaded with administrators of the health giant to dramatically increase access to mental health care, launching a strike last year to protest both working conditions and forced wait times of up to two months for some patients. But the recent numbers also suggest that the need for care may outstrip supply on a national level regardless of a system's current staffing.
To health experts, the survey results are grim but unsurprising. The combination of worry over the virus itself, social isolation resulting from stay-at-home orders, and – for many – sudden joblessness and economic insecurity is toxic when it comes to mental health.
Almost by definition, those factors affect low-income families already in financial peril, many of whom have limited access to health care under normal circumstances. But the Census Bureau's information also revealed that America's youngest adults, age 18 to 29, reported anxiety or depression in the largest numbers: 49 percent of them acknowledged such symptoms in the most recent edition of the survey.
"Everybody has been far more anxious about things," said Rogers, who also serves as a vice president for the National Union of Healthcare Workers. (Disclosure: The NUHW is a financial contributor to Capital & Main.) "The mental health wave was already building up prior to this, starting in about 2015. It's going to go way up."
Recent outbreaks of positive cases in the Southern states, California, Arizona and elsewhere have been received by some as evidence of a second wave of the virus. The reality? We never got out of the first one.
Despite reopenings in cities and states across the country, the U.S. is still firmly in the grip of its initial outbreak, with cases overall leveling off but not decreasing in any meaningful way. Deaths are projected to total nearly 200,000 by October 1 – a steady, unchecked procession through the summer months, and a figure that may yet be affected by large public gatherings such as demonstrations and political rallies.
Ian Lipkin, a professor of epidemiology at Columbia University, told CNBC that the virus has not retreated and then reappeared, nor has a new variant emerged. One of those would need to have happened for a second wave to be in play, he said, and "the recent increase in cases does not reflect either."
The CDC had recorded more than 2 million cases of the virus and more than 115,000 deaths by June 15. New daily cases have remained at about 22,000 per day on average over the past month after peaking at 31,000 per day in April.
The Food and Drug Administration has withdrawn its emergency-use authorization of a drug once touted by President Trump as a "game changer" in the battle against COVID-19.
In withdrawing the authorization for both hydroxychloroquine and chloroquine Monday, the FDA said it had concluded the drugs "are unlikely to be effective in treating COVID-19," and that in light of serious side effects, including cardiac events, "the known and potential benefits of CQ and HCQ no longer outweigh the known and potential risks" of taking them off-label to fight the virus.
Trump announced in May that he was self-administering hydroxychloroquine to fight the virus, drawing scrutiny from health experts who repeatedly warned that it hadn't been proven effective against COVID. They also worried that a market rush on the product could deplete supplies and detract from the drug's designed use, fighting malaria.
Although it was partly due to a misclassification error, the Bureau of Labor Statistics' job report for May indicated a drop in the national unemployment rate. But with or without the jostling of the books, the story for black Americans did not improve.
The BLS numbers showed that black unemployment rose in May to 16.8 percent, up 0.1 percent from April's report. That put the number of unemployed African-Americans in the country at roughly 3.3 million; in January, before the pandemic struck, that number was 1.2 million.
One reason for the slight uptick in May: Black workers tend to be disproportionately represented in the hospitality, service and retail job markets, which have continued to experience prolonged layoffs and furloughs related to COVID-19 shutdowns. According to a Pew study reported by Vox, nearly half of black Americans said they were having difficulty paying their bills.
Mark Kreidler
Capital & Main