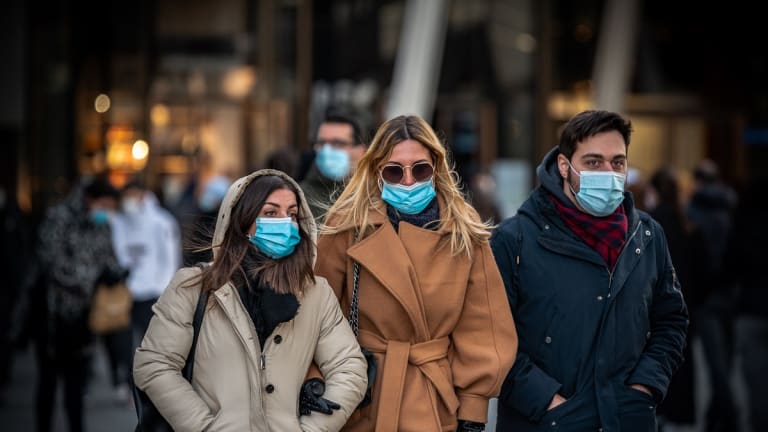 COVID's Impact on Non-Profit Organizations and How They Can Rebuild in 2022
Ginger Abbott: Though it's been a challenging year — to put it lightly — COVID's impact on NPOs has offered them the opportunity to rethink their approach to business.
COVID-19 has drastically impacted nearly every sector of the economy. Non-profit organizations (NPOs) are not an exception.
Non-profit organizations have long been developing plans and strategies in a digital world. They've held meetings through video conferencing and use online databases for fundraising. However, that doesn't mean they haven't felt the effects of the pandemic.
Throughout these unprecedented times, non-profits have had to deal with uncertainty and constant change, just like many other businesses. Though non-profit organizations are acclimated to the digital world, they still need to make personal connections with donors and other NPOs, primarily because they rely on fundraising to stay afloat, and a personal relationship certainly helps.
Though it's been a challenging year — to put it lightly — COVID's impact on NPOs has offered them the opportunity to rethink their approach to business.
Though it's been a challenging year — to put it lightly — COVID's impact on NPOs has offered them the opportunity to rethink their approach to business. Fortunately, there are methods to rebuild for 2022.
COVID's Impact on Non-Profit Organizations
First and foremost, COVID had the most significant impact on the financial aspect of NPOs. These organizations have experienced a considerable decrease in monetary donations. The pandemic put people out of work, meaning they no longer had extra funds to donate to their non-profits of choice.
Additionally, from a financial perspective, NPOs weren't able to hold events in-person due to the possibility of people contracting and giving the virus to others. Events often allow NPOs to earn a good portion of their revenue.
Furthermore, COVID-19 led to a decrease in the number of employees working or volunteering for non-profits. Employment rates decreased by nearly half, which led to people being out of work for an undetermined time.
Finally, COVID-19 had a significant impact on the people served thanks to non-profit organizations. Communities were without summer camps, museums, art galleries, shelters for women and the homeless, immigrant services, food banks, and mental health services. Those working for NPOs were no longer able to serve the community for a time.
How Nonprofits Can Rebuild After COVID-19
The whole purpose of non-profit organizations is to make a positive impact and difference in the lives of those in their communities. Simply imagining a world without NPOs could make anyone fear for future generations' sustainability.
Here are six tips on how non-profits can rebuild despite COVID-19's impact.
1. Regain Public Trust
One of the sector's key focuses is public trust. Non-profit organizations rely on the public for donations to keep the NPO running. After the pandemic, there seems to be more interest from the public in social justice movements and helping one another as a community. NPOs should reach out to their communities and let them know they're still working to serve as best they can amid a pandemic. Be transparent, increase participation, and commit to equity.
2. Reach Out to Other Non-Profit Organizations
NPOs need to keep competition out of their strategies for rebuilding. Instead, non-profits have a unique ability to develop partnerships with others with similar goals and values to work together to rebuild their missions. Partnering with other organizations can help each NPO reconfigure their newly defined needs in a post-COVID mindset and develop a collaborative response to the pandemic. Communities need NPOs now more than ever, so they should partner with others.
3. Reveal Your Mission in a Post-COVID World
After COVID-19 swept across the world, every industry was left with the uncertainty of what to do. The mission of many NPOs was muddled or lost in the chaos that ensued once the economy shut down. Now that more people are reaching non-profits through digital platforms, NPOs can use digital means, like social media, emails, and websites, to spread their mission to previous and potential donors.
4. Review Your Funding
Non-profits' main concerns revolve around funds and fundraising. Leaders and those involved with the financial side of the organization should review their funding needs. Do they need to reestablish connections with donors? Is there a need for an increased number of donors? Should they hold more events to raise money? NPOs can also reach out for government assistance to help rebuild their organization. Overall, NPOs need to review their budgets.
5. Rely on Technology
Non-profit organizations will likely have to rely on technology to rebuild in 2022. Although some of the world has reopened and people are receiving vaccinations, it's not the same as before. Increasing numbers of employees and students choose to use technology to work and learn. NPOs must do the same. The industry can promote data gathering on social issues and leverage it to enhance social impact and efficiency.
6. Remain Flexible
Ultimately, this is still a trying time for all areas of the economy. Businesses need to be flexible and change with the times. Flexibility will be key with planning events and reaching out to donors. Furthermore, employees and volunteers working for non-profits enjoy the flexibility of working from home, which can ensure a successful virtual workplace.
Getting Back to Serving Communities
This next year will be a year of renewal for non-profits. By taking actionable steps and setting goals, non-profit organizations can get back to doing what they do best — serving others.
Ginger Abbott