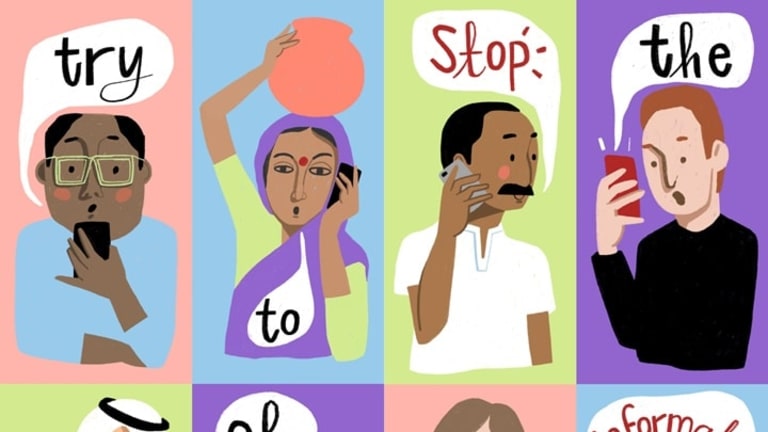 Is the Pandemic Over?
Enticed by beautiful fall weather, I dusted off my bike and headed for my favorite trail ride, a few miles north of my hometown in Springfield, Missouri.
The trail brings me to a little country diner. In the spring, I could ride to the diner and enjoy breakfast at an outside table where I was served by friendly waitresses who were appropriately masked.
But this week I found the tables moved indoors and no one, neither staff nor customers were wearing masks. I asked my server what was going on. She explained, "We only had outside tables during the pandemic."
Incredulously, I sought confirmation, "You believe the pandemic is over?" "Sure, it is," was her confident reply. 
On my solitary ride home, the silence was broken by a series of text messages from a friend, informing me that his youngest daughter had emergency oral surgery and that there is a serious infection that required hospitalization.
There she endured a second and awaits a third surgery but because the hospital is full, she was put on a plinth in the waiting area of the emergency room where they started IV's of antibiotics surrounded by other patients, far too crowded to keep a safe distance.
Apparently, just a few miles south of the diner, the pandemic is not over, and the local hospitals are at capacity.
There are places where, at least for now, the pandemic is over. In fact, many countries where Covid-19 was once a serious threat, they now have fewer cases in their entire country than we currently have in our White House.
The reason why the pandemic is reaching record numbers in the United States, (as well as my hometown and in rural areas just north of town) is because people are acting as if Covid-19 was a part of our past.
My friend's daughter didn't find our health care system prepared to give her the help she desperately needed when she needed it because our health care system is burdened with caring for people who have not cared for themselves or worse, people close to them passed the virus onto them through negligence and indifference. 
Unlike the countries where the virus is being successfully contained, in the USA, basic safety measures (wearing a mask, washing your hands, keeping appropriate distance from others, and staying home when you are sick) has become a partisan issue.
People defiantly, proudly, ignorantly, go in public and remove their masks as soon as they are past the watchful eyes at the grocery entrance, or even the church vestibule. 
My church closed public meetings in April when the pandemic began. We hoped to be open again for May, or June, but now it looks like we will be delayed until late spring or early summer of 2021 if we have not had to fold by then.
This is happening specifically because people are still carelessly engaging in virus spreading activities. If we had followed the best practices employed in South Korea, in New Zealand, even in Vietnam, we might have held our casualty count below 10,000 but due to tragic ignorance on the part of the Trump administration, and selfish indifference among our population, more than 215,000 people are dead, one fifth of small business have gone bankrupt, millions are unemployed, school systems and local governments are financially starved and our hope of returning to normal in a matter of two or three months is now stretching out to be more than a year; a death blow to many churches, restaurants, music venues, and other service industries. 
My friends in health care are overworked and suffering from stress, not only from caring for Covid-19 patients who, like our president, didn't believe in masks, but also from increased workloads as many of their older peers are taking early retirement so that they are not forced to work in life threatening conditions.
Many churches, businesses, and schools have returned to in-person activity to save their financial bottom line while placing the lives of their members, customers, employees, and children at risk, following the example of our infected president who has masklessly returned to creating photo-ops and holding meetings in the Oval Office, placing staff and his own family members at risk in order to, in his mind, "look tough".
If I seem angry it is because I am angry. These deaths, these millions of infections, were preventable. We could be on the other side of the pandemic now, but we are, in fact, on the threshold of a major spike in infections, deaths, and the inevitable casualties of job losses, business bankruptcies, and the loss of neighborhood restaurants, churches, and music venues. 
Now that the same people who have refused, in these past months, to wear a mask and keep safe distance are also loudly announcing that they will not take a vaccine when it is available; so the pandemic may continue in America for more than a year and maybe more than two years.
Sadly, it can be stopped but not until you are willing to love your neighbor enough to act responsibly.