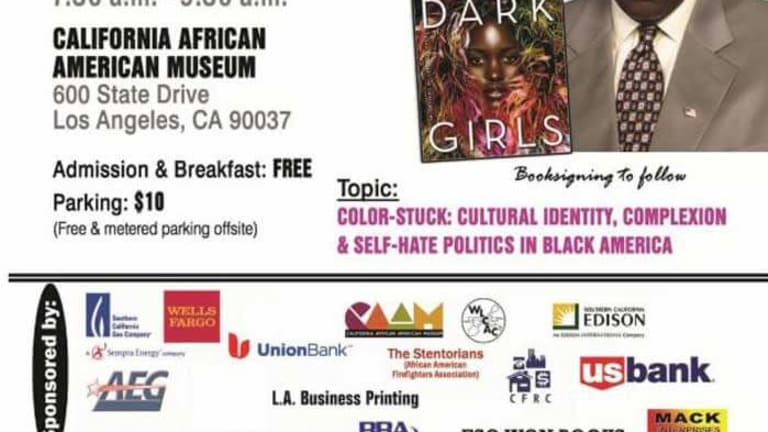 Actor Bill Duke will discuss Dark Girls and Complexion Conflicts
Join us THIS Friday, Nov. 14th, 2014, at 7:30 a.m., as this forum features a discussion on cultural identity and complexion conflict in African American culture.
Our Newsmaker will be: Actor, Director, Producer, Author Bill Duke
This forum will focus on a more than 200-year-old debate on how Eurocentricity impacts American social constructions of race and beauty in African American culture, as it relates to public and self perceptions.
Since (and before) slavery, societal standards of beauty have shaped cultural identity norms among so-called "minority groups." No group has been more negatively impacted than black people, bringing about a perpetual intra-race conflict around skin complexion that have created entrenched barriers within the African American community. Barriers that have festered into self-hate on so many levels, but primarily a self-hate around perceptions of skin color (blackness).
Our newsmaker has had a critical cinema eye and has been a prominent voice in this cultural discussion of beauty and its affect on black women and black children, in his most recent documentary and now in a new book, "Dark Girls," that discusses the misconstruction of beauty in America and why blacks must redefine beauty.
A book-signing will follow the forum.
The forum will be held:
California African American Museum
600 State Dr. (Exposition Park)
Los Angeles, CA 90037
Lot/Garage Parking is $10. Parking is free and metered off-site.
Breakfast is FREE and will be served (starting at 7:30 a.m.).
Program starts promptly at 8:10 a.m.
RSVP to: UrbanIssuesForum@aol.com or at (323)789-6224
Forum Sponsors:
Los Angeles African American Women's Public Policy Institute (LAAAWPPI)
AEG
California African American Museum