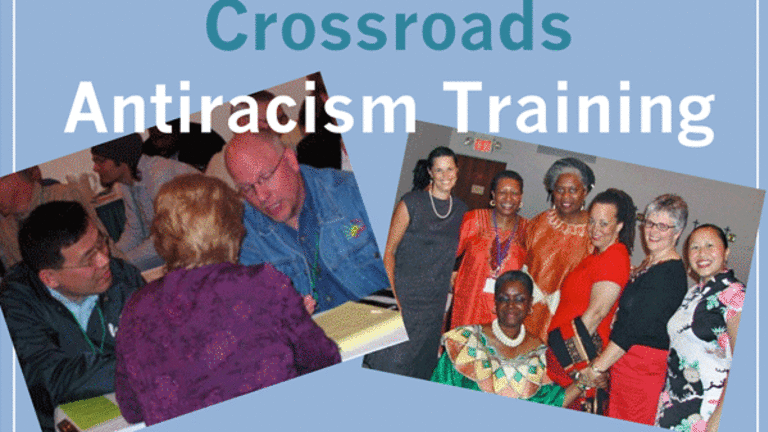 Crossroads Antiracism Training and Organization
Crossroads Antiracism Training: Sunday, May 27, 2012 2 pm to 6pm. Virginia Park, 2200 Virginia Avenuez, Santa Monica, CA 90404
Crossroads provides antiracism organizing and training to institutions, communities and individuals desiring to dismantle systemic racism. It offers a power analysis that identifies barriers to authentic multicultural diversity, and creates antiracist/anti- oppressive policies and practices by developing culturally competent teams better prepared to meet the needs of their community.
Virginia Park
2200 Virginia Avenuez
Santa Monica, CA 90404
Sunday, May 27, 2012 2 pm to 6pm
 Donation: $10 by May 20th. $12 at the door but no one will be turned away for lack of funds. SMMUSD Staff attend for FREE.
This training will give us insight into our own cultures and the cultures of others. We will gain skills that will help us relate to each other
RSVP to churchop@aol.com or 310-399-1631, X0