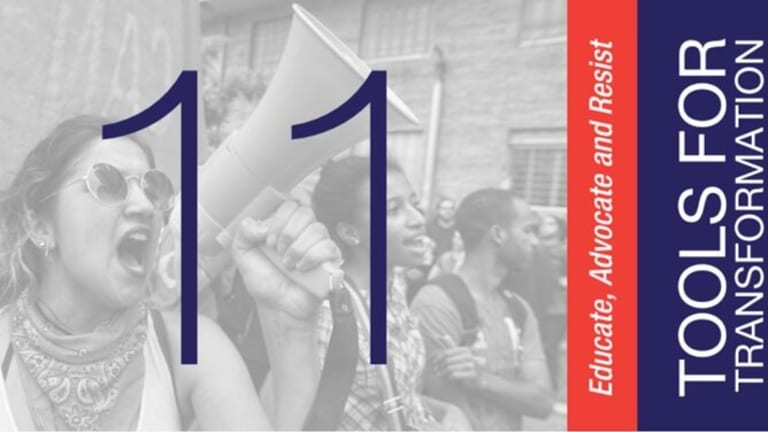 Special Needs Network Tools for Transformation: Friday, April 7

Tools for Transformation is the name of the 11th Annual Special Needs Network 2-Day Conference and community convening. The Special Needs Network is a nonprofit grassroots organization responding to the crisis of autism and other developmental disabilities in underserved communities.
It has engaged in a long list of programs and campaigns that address issues from both a top-down approach – by changing government legislation; and bottom-up – by collaborating directly with parents, caretakers, and healthcare professionals who work with children with developmental disabilities.
Co-founded by Areva Martin, an attorney and parent of a special needs child, the organization addresses the needs of this ever-growing epidemic siting on its website that, "more than 17% percent of all children under the age of 18 suffer from some form of developmental disability".
The convening that will be held on April 7th and 8th is free to all. Participants will have the opportunity to engage in interactive workshops that include -- grassroots organizing strategies, crafting an action plan, and an advocacy bootcamp.
The conference includes 18 workshops and seminars led by recognized experts; an advanced advocates' summit; plenary session; networking reception; and an award luncheon which recognizes an outstanding student who has beaten the odds to achieve education and/or career success. A health and education resource fair provides families the opportunity to connect with experts, service providers, disability rights attorneys, and other special needs professionals.
Congressional Representatives Maxine Waters and Karen Bass, CA State Senator Holly Mitchell, LA Country Supervisor Mark Ridley-Thomas, Assemblymember Sebastian Ridley-Thomas, and L.A. City Attorney Michael Feuer will deliver keynote addresses.
Other notables who are scheduled to appear are the two candidates for California State Democratic Party, Eric Bauman and Kimberly Ellis.
The largest convening of its type in Los Angeles, this is a MUST ATTEND conference for parents and professionals in the autism, developmental and learning disabilities, mental health, education, social justice and advocacy communities.
To register, click here