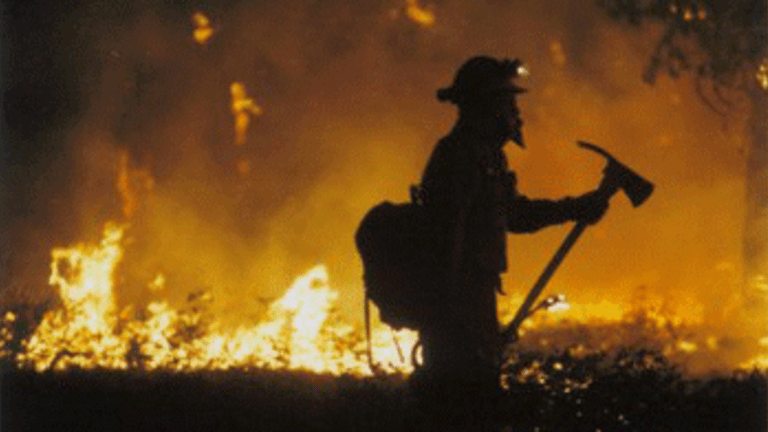 Los Angeles Fire Chief Talks Budget Cuts and Response Time
How is the Fire Department affected by budget cuts? Chief Brian Cummings of the Los Angeles Fire Department talks to the community about budget cuts and response time.

The Urban Issues Breakfast Forum of Greater Los Angeles presents newsmaker Brian Cummings, City of Los Angeles Fire Chief Friday April 13, 2012 from 7:30 am - 9:30 am at the Regency West 3339 W. 43rd Street, Los Angeles, CA 90008.
Chief Cummings will be discussing the impact of budget cuts on the Los Angeles Fire Department's response time. Breakfast will be served free of charge.
The Host and Managing Director of the Urban Issues Breakfast Form, Dr. Anthony Samad and his event Coordinator, Arnetta Mack of Mack Enterprises Unlimited do a fantastic job of providing information packed forums that benefit a community that is frequently under-served and overlooked.
These information based forums were established and continue to be used strictly to educate. They are not there to advance political objectives or promote personal agendas. They provide a platform for engaging minority communities in time-sensitive issues and educating the community on breaking news and other issues that impact their lives.
Newsmakers who have come to address the community via the Urban Issues Breakfast Forum include President Barack Obama, Attorney General Kamala Harris, Civil Rights Attorney Connie Rice, Los Angeles Mayor Antonio Villaraigosa, Civil Rights Activist Jesse Jackson, Talk Show Personality Tavis Smiley, Congressional Representative Karen Bass, former Essence Magazine Editor-in-Chief Susan L. Taylor, and Professor Cornel West.
Originally founded by two of Los Angeles' most respected black journalists, Anthony Asadullah Samad and Bob Farrell, the Urban Issues Breakfast Forum provides a lively exchange (debate/counter-debate) at a variety of locations in Los Angeles. In addition to the discussions held with "newsmakers", the forum start with a hearty breakfast served free of charge.
The forums are typically held on a monthly basis (generally fourth Fridays, except when speaker availability may dictate another day of the week ) from 7:30 a.m. (Breakfast from 7:30 to 8:00) and the program beginning at 8:15 a.m., ending promptly at 9:30 a.m.
The forum also provides direct access to news sources for diverse media organizations in minority communities. All forums are open to the public regardless of race, religion, gender, creed or political ideology.
The Urban Issues Forum has also given annual scholarships (one in each of the past five years) to students interested social advocacy, journalism or public service through such community based organizations as 100 Black Men of Los Angeles, Black Journalists Association of Southern California, and the Los Angeles 10th District Women's Steering Committee. The Urban Issues Forum believes it is important to promote civil involvement and public advocacy by promoting higher education opportunities.
The Urban Issues Forum, Inc., founded in 1999, coordinates the Urban Issues Breakfast Forum and is a 501(c)3 tax exempt non-profit organization.
These forums are highly recommended for those interested in understanding their local and state level governments and the services our tax dollars pay for.
Sharon Kyle
Publisher, LA Progressive