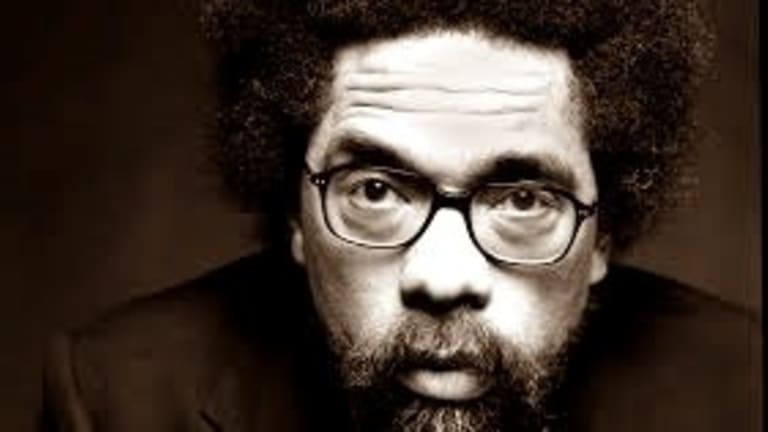 Cornel West at Cal State LA
Cornel West at Cal State LA: Dr. Cornel West will be speaking at the upcoming 7th Annual Pan-African Studies Forum at Cal State LA
Dr. Cornel West, the prominent and provocative democratic intellectual, will be speaking at the upcoming 7th Annual Pan-African Studies Forum hosted by California State University Department of Pan-African Studies.
Dr. Cornel West will speak at the 7th Annual Pan-African Studies Forum on the Indispensability of Black Studies for understanding the falsity of post-racialism. This event will be held at the Luckman Theater of Cal State L.A. and is free and open to the public. RSVP required. Tickets can be reserved by visiting or calling the Luckman Box Office at 323-343-6600.
Dr. West is a Professor of Philosophy and Christian Practice at Union Theological Seminary and Professor Emeritus at Princeton University. He ahs also taught at Yale, Harvard, and the University of Paris. Cormel West graduated Magna Cum Laude from Harvard in three years and obtain his M.A. and Ph.D. in Philosophy at Princeton. He has written 20 books and has edited 13. He is best known for his classics Race Matters and Democracy Matters, and his memoir, Brother West: Living and Loving Out Loud. He appears frequently on the Bill Maher Show, Colbert Report, CNN, C-Span, and Money Brighter as well as on his dear brother Tavis Smiley's PBS TV Show. He is also co-host of the popular radio show "Smiley & West" hard on PRI around the country. The co-hosts have recently co-authoied the book titled "The Rich and The Rest of Us: A Poverty Manifesto.
For information on the 7th Annual Pan-African Studies Forum or the Department of Pan-African Studies at Cal State LA, please call (323) 343-2290.
The California State University Los Angeles is celebrating 45 years of Pan-African Studies.
This event is sponsored by: Los Angeles County Supervisor Mark Ridley-Thomas, Department of Pan-African Studies, Office of the President, College of Natural and Social Sciences, Cross Cultural Centers, Latin American Studies, California Faculty Association, First Year Experience