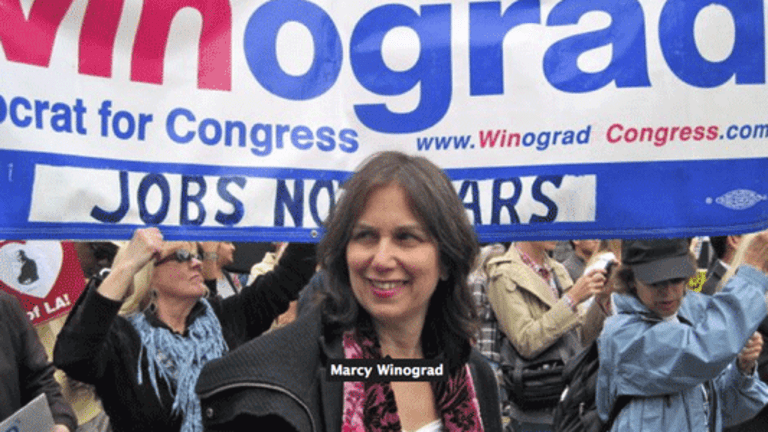 Ed Asner Supports Marcy Winograd for Congress
Join Ed Asner and PDA at a Fundraiser to get Marcy Winograd Elected to Congress
We need her brains, her courage, her integrity, her heart and her proven leadership.
Let's send a teacher and peace champion to Washington who will work for a progressive agenda!
Who, What, Where and When?
When: Tuesday May 3rd at 7 pm Where: At the home of Nina and Marc Merson 3394 Alana Drive Sherman Oaks, 91403 Speakers: Lila Garret, Ed Asner and Marcy Winograd Host Committee: Ed Asner, Lila Garrett, Dorothy Reik, Tom Camarella, Peter Kreitler, Tom English, Nina and Marc Merson

The Election is less than 3 weeks away!!!
This is the final stretch! With just days until the election we must fight back against the corporate takeover in Washington D.C. and elect a REAL progressive. Marcy has committed herself to defunding the wars, real education reform, single payer healthcare, a sane and diplomatic foreign policy, putting an end to nuclear power and nuclear weapons, defending Women's rights, fighting the privatization of Social Security and Medicare... It's time we commit ourselves to Marcy Winograd's Campaign! Look at the comparison chart for the candidates in this race


Please bring your friends and bring your checkbooks!
Please RSVP to info@ecoexpo.com We look forward to hearing from you and seeing you on May 3rd