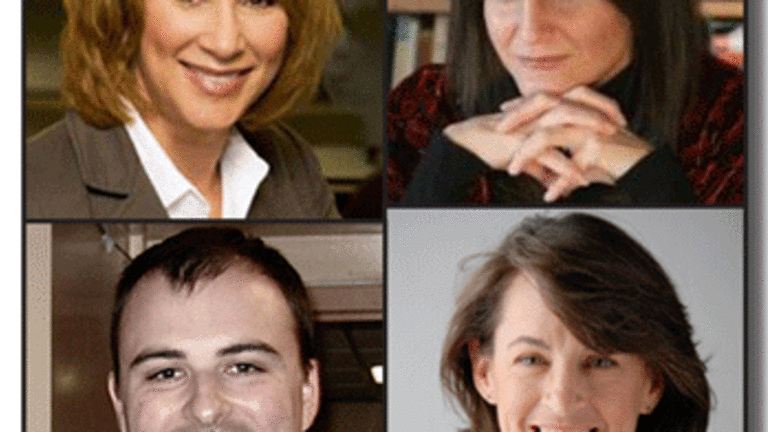 "The Future of News Is Now" Panel Set for March Summit at Oxy
Our "The Future of News Is Now" panel session has gathered four keen observers of today's rapidly changing news-gathering scene.
As your friendly old newspaper gets thinner and narrower with every passing month, your favorite newscast now features far too many stylish coifs and fetching smiles, and your computer screen is flooded with more information than you could sort, much less digest in several lifetimes, do you ever wonder how you'll make sense of the day's news in years to come?
The 5th Annual Media Reform Summit: Media for the 99% is here to help. Our "The Future of News Is Now" panel session has gathered four keen observers of today's rapidly changing news-gathering scene. And as direct, hands-on participants in those changes, they'll tell us how our society's maelstrom of technological and social changes will play out in the news we all need to make sense of our world:
Val Zavala, Vice President of News and Public Affairs and Anchor/Reporter for SoCal Connected at KCET-TV., has served as reporter, anchor, documentary producer and executive producer at KCET. As vice president of KCET's News and Public Affairs department, Zavala oversees local series and specials. Her work has garnered 17 L.A.-area Emmy Awards, six Golden Mikes, two Imagen Awards for Excellence and a Greater Los Angeles Press Club Award, among others.
Maria Armoudian is the author of Kill the Messenger: The Media's Role in the Fate of the World, host and producer of the radio programs, the Scholars' Circle and the Insighters, which are heard on KPFK and other Pacifica Radio stations. Syndicated by the New York Times Syndicate and the Los Angeles Times Syndicate, she has written for the Los Angeles Daily News, the Progressive, Alternet.org, Grist.org, Salon.com, and Inc, among others. Her first CD is titled Life in the New World.
Sharon McNary, Public Insight Analyst for KPCC, has worked in TV news and documentaries, radio, wire service and newspapers in the diverse and challenging Southern California news market, developing award-winning investigative and computer-assisted reporting projects. As a public insight analyst, Sharon works to find sources for Southern California Public Radio. Sharon, a military veteran, was a computer programmer before she was a journalist, so she has always sought out tech-savvy and creative ways to cover news.
Jesse Thorn, Public Radio Show Host/Creator, hosts and produces the radio show and podcast Bullseye (formerly The Sound of Young America), which is distributed by Public Radio International and is also broadcast weekly on XM Radio's "XM Public Radio" channel. He also hosts the podcasts Judge John Hodgman and Jordan, Jesse, Go! and the television program The Grid, which formerly aired on IFC.
This exciting event is a month away: join us by reserving your spot now.
WHEN: Saturday, March 3 from 9:30 a.m. – 4 p.m.
WHERE: Occidental College, 200 Johnson Hall
RSVP:Here.
AGENDA: Here.
Stay tuned for more updates!