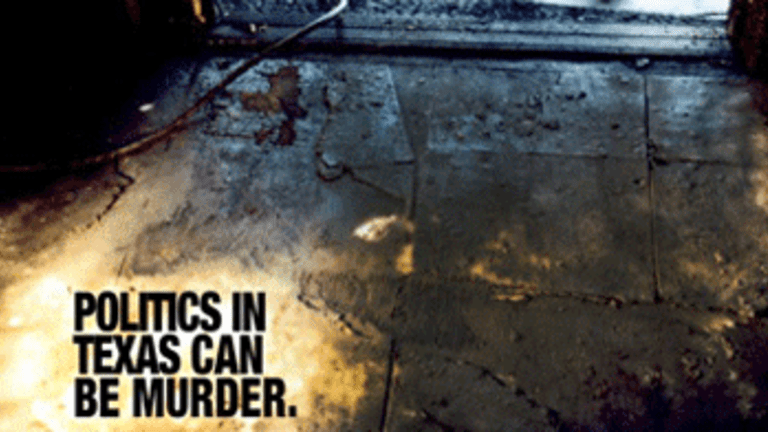 Cafe Inquiry: Incendiary, The Willingham Case -- Wednesday, July 31
Join us for popcorn and a FREE MOVIE in the Steve Allen Theater! This month's film: Incendiary: The Willingham Case
Incendiary
The Willingham Case
Wednesday, July 31 at 7:30 p.m.
Doors open at 7 p.m.
Join us for popcorn and a FREE MOVIE in the Steve Allen Theater! For the next several months, Cafe Inquiry will be your host for major motion pictures with a secular, skeptical, or topical bent, followed by discussion. You'll be entertained and challenged--and maybe you'll learn a little something about film history, too! Ed Rampell, film critic/historian and author of Progressive Hollywood: A People's Film History of the United States, will introduce the films and lead discussion afterward.
This month's film: Incendiary: The Willingham Case
In 1991, Cameron Todd Willingham's three daughters died in a Corsicana, Texas house fire. Tried and convicted for their arson murders, Willingham was executed in February 2004 despite overwhelming expert criticism of the prosecution's arson evidence. Today, Willingham's name has become a call for reform in the field of forensics and a rallying cry for the anti-death penalty movement; yet he remains an indisputable "monster" in the eyes of Texas Governor Rick Perry, who ignored the science that could have saved Willingham's life. Equal parts murder mystery, forensic investigation and political drama, INCENDIARY documents the haunted legacy of a prosecution built on "folklore."
Directed & produced by Steve Mims & Joe Bailey, Jr.
Running time: 99 mins.
Center For Inquiry
4773 Hollywood Blvd Los Angeles, CA 90027
Intro, film screening: 7:30 - 9:30pm
Discussion: 9:30 - ~10:15pm
Cafe Inquiry is our monthly casual get-together where you can have a coffee and chat with other people on various topics of science and religion. A guest speaker opens the discussion with a brief intro to the subject and then the floor is open in the theater lobby. On film nights, the theater will be used. All are welcome!
Free admission • Plenty of parking • Bookstore open
Donations to help keep this program running are much appreciated.